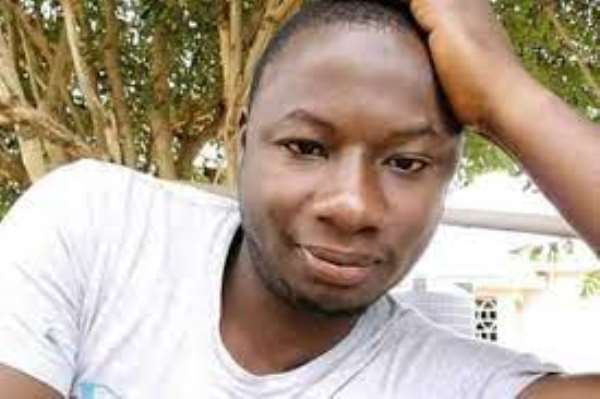 On 16th January 2019, Ahmed Hussein-Suale was gunned down in Madina apparently for his work with Tiger-eye PI, an investigative group that seeks to identify, shame and maim corrupt individuals and groups not only in Ghana but Africa as a whole.
Witnesses at the scene of the murder claimed nothing was stolen from the dusty BMW car he was driving indicating that this was purely a calculated assassination.
Before his death, Ahmed, according to reports had reported to the Ghanaian police a series of threats on his life about his journalistic work with the Tiger-eye PI group.
Some of these threats were openly made by notable individuals some of whom were involved in the corrupt practices that Ahmed and his team had put the spotlight on. Others were power-drunk politicians whose conduct is questionable, to say the least.
Almost three years after his death, the assassins though vividly described by eyewitnesses cannot be traced or found.
The police have hit a snag in the investigation and are waiting perhaps for a miracle to happen.
Are we all going to be killed for being patriotic? That seems to be the undertone if you dare challenge certain individuals whose influence have no limits in the country.
Not to play the blame game, the commitment of the government despite international pressure to apprehend the murderers of Ahmed Suale is appalling.
Government as usual gives political updates on the case when tensions get high and goes to sleep once it cools down. And because we seem to have forgotten about it now, government has completely if not forever forgotten about Ahmed Suale.
The Ghana police service, a seeming appendage of ruling governments in Ghana, only work in the direction pointed to them by politicians. It thus makes sense that they seem helpless when the government is not a bit concerned about finding the murderers of Ahmed Suale.
But do we not have real suspects that can provide leads into the Suale assassination? Indeed, I have no training in security issues and related investigations.
However, if I go on a public platform and threaten someone openly and after a short period the individual I threatened ends up dead mysteriously, will I not be the first point of call as an ordinary citizen?
If I am a victim of a scandal leading to my removal as president of the football association in Ghana and lives in the country at the time where the major player in the investigation leading to my removal from office ends up dead, will I not be a person of interest in the investigations?
Well, these may just be irrelevant speculations to the experts but Ahmed Suale's case cannot end up this way.
The murderers of Ahmed-Hussein Suale are alive and well. They must be brought to book to engender trust in the citizens. This creeping system of survival of the fittest must be nibbled in the bud.