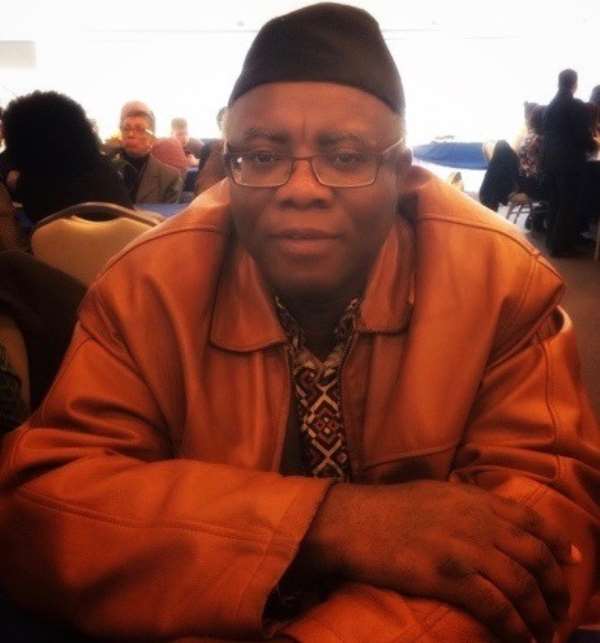 It is tersely titled "Galamsey Fight: Abu Jinapor Replies Ablakwa on Legal Justification for Burning Excavators [Full Text]" Modernghana.com 6/30/21). I have been keeping it on file for quite sometime now, with the intention of digesting and remarking on it at a later date. Now, finally, I was about to do just that on Wednesday, July 14, 2021, exactly a fortnight post-publication. To be certain, it is a brilliant rejoinder to unconscionable and self-serving nation-wreckers like Mr. Samuel Okudzeto-Ablakwa, the vacuously talkative North-Tongu National Democratic Congress' Member of Parliament.
Now, it is a pity and a crying shame that the Minister for Lands and Natural Resources, Mr. Samuel Abu Jinapor, should share the same first, Christian name as the man who unwisely dared him to provide a justification for why the Akufo-Addo Administration has decided to put the survival, livelihood and well-being of present-day Ghanaian citizens and posterity, as well, ahead of the transient and parochial interests of a few nation-wreckers who have decided to take the rest of the country and posterity down and effectively and permanently out of existence with their own generation, in the ecologically destructive name of "certified, licensed and legal Galamsey" exploitation of our beloved country's forestry, waterbodies and landed resources.
As usual, the College-English Professor thing in me went to work immediately in tandem with my content analysis of this well-sourced and authoritative presentation which Mr. Samuel Abu Jinapor, who also doubles as the Member of Parliament for the Damongo Constituency, on the ticket of the ruling New Patriotic Party (NPP), (Thank God/Allah for the defeat of Mr. Mutawakilu, if memory serves yours truly accurately) delivered with masterful splendor and eloquence before the Full-House of Ghana's National Assembly on June 30, 2021, or thereabouts. Well, other than the reference to the plural form of "equipment," which does not really exist, which came off with an "s" added at the tail-end of it, that, by the way, is an all-too-common grammatical slip, as in "equipments," a blunder that is even common among the most versatile users of the English language, Mr. Jinapor's presentation, as already noted, was otherwise picture perfect and an inescapable command performance that would likely ensure that the Ghanaian electorate will keep the members and key operations of the country's main opposition National Democratic Congress on the arid margins of opposition political culture for at least two decades or another generation, by the end of which period an overwhelming majority of the members of my own generation, just clocked 60 years old, would have, for the most part, peacefully and quietly passed off the proverbial scene or, hopefully, peaceably transitioned into eternity.
Then, of course, there was the other equally minor and almost decidedly inconsequential faux pas in which one sentence of the masterful Jinapor piece had the word "afflicted," such as when one is attacked by a disease, come off as "inflicted." Nonetheless, his presentation was a masterful sort of what in the French language would be described as a "hors de combat." In other words, just as the Galamsey industry well appears to have been effectively "de-commissioned" and "demobilized," both are the words of the Lands and Mineral Resources Minister, by the way, unconscionable nation-wrecking politicians like Mr. Ablakwa may very well have been effectively rendered irrelevant to any serious discourse or deliberation on the progress and development of Ghana in the offing. You see, the likes of the North-Tongu MP have this scandalous idea that when a house is on a Level-5 fire alarm or conflagration, that the first line of action is for the property owner to head for the courthouse in order to have the alleged or suspected arsonist prosecuted to the fullest extent of the law.
As was to be expected, in his far more common sense-pregnant presentation to a plenary session of Parliament, Mr. Jinapor sharply pointed to the fact that in a dire emergency situation such as the country is presently faced with or is experiencing, the very first and most intelligent and materially constructive line of action is to promptly and thoroughly quench the fire and to ensure that as many residents as can be readily saved are promptly saved and kept productively alive well into the foreseeable future. And then to ensure that this building is rehabilitated and/or renovated for the beneficent use of our present generation and posterity, if Ghana as a nation of civilized humanity is to survive and make worthwhile contributions to the global comity of civilized nations and the collectively positive destiny of the human species at large.
Even more significant, Lawyer Jinapor underscored the inescapable fact that the deliberate removal of the control boards of the environmentally destructive Chanfang Excavators for the deadly and predatory use by these nation-wrecking Galamseyers, both licensed and unlicensed, has meant that any constructive utilitarian decision made by the Akufo-Addo Administration to productively and constructively reorient the use of these excavators, such as in road and building construction, is decidedly a pipedream or at best inexcusably quixotic on the part of an environmentally sanitary-oriented government. And then to crown the patently unimpeachable decision by Nana Addo Dankwa Akufo-Addo to have all Chanfang Excavators located in riverbeds promptly set ablaze on site and in sight, the young and astute legal luminary quoted this Latin phrase: "Ex turpi causa non oritur actio," which Mr. Jinapor loosely but suavely and mellifluously translated as follows: "Out of a dishonorable act/cause, no action can arise/result." I have "transcreated" the latter quote a little bit in order to make it more easily understood by nonlegal specialists such as myself.
Ultimately, the relevant translation here is that going into the 2024 General Election, Ghanaians have a sharp and an unmistakable choice between the genocidal leadership of today's main opposition National Democratic Congress and the unimpeachably pro-life and environmentally protective leadership of the Akufo-Addo/Bawumia-led ruling New Patriotic Party. That is, a choice between potable clean drinking water and that of mercury-laced Galamsey-oriented sponsors of death and genocide.
*Visit my blog at: KwameOkoampaAhoofeJr
By Kwame Okoampa-Ahoofe, Jr., PhD
English Department, SUNY-Nassau
Garden City, New York
July 15, 2021
E-mail: [email protected]