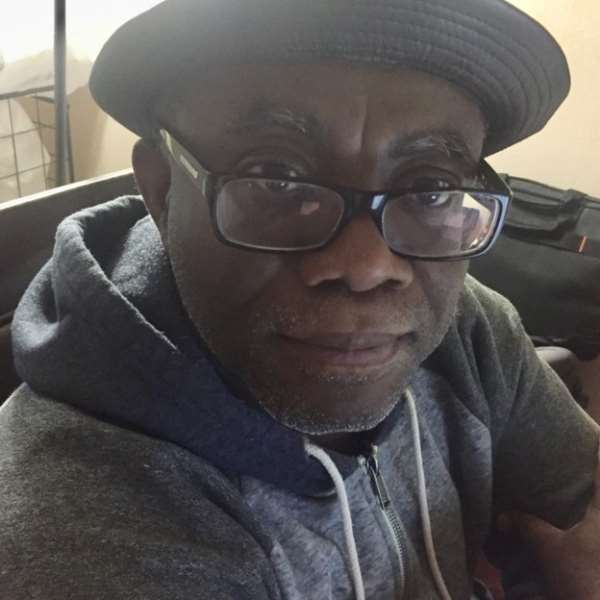 He is not known to have played any significant role, at least as far as some of us can studiously tell, to influence the unquestionably auspicious and masterful decision by the Attorney-General and Minister of Justice, Mr. Godfred Yeboah Dame, to appoint Mr. Kissi Agyebeng, the young and astute forward-looking law school lecturer and firebrand trial lawyer, as the next and only the second Independent Special Prosecutor. So, Mr. Vitus Azeem, the retired Executive-Director of the Ghana Integrity Initiative (GII), the local branch of the globally renowned and respected good governance and anti-corruption establishment, namely, Transparency International (TI), would do himself and the rest of us bona fide Ghanaian citizens great good to steer clear of any peevish temptation to attempt to prejudice Mr. Agyebeng even before the latter has been officially approved and confirmed by Parliament to assume work as the first real and authentic and most serious Independent Special Prosecutor (See "Kissi Agyebeng Must Tread Cautiously – Vitus Azeem" Modernghana.com 7/23/21).
But, of course, we also respectfully recognize Mr. Azeem's inalienable constitutional right to freely and fearlessly express his personal opinion on any issue of our collective national interest. This is not the very first time that I am writing about Mr. Kissi Agyebeng, who is much younger than Mr. Martin ABK Amidu, the first and former Independent Special Prosecutor who, it now scandalously turns out, was a strategically planted prosecutorial goon by some operatives of the country's main opposition National Democratic Congress (NDC) and may, in fact, have parlayed his way onto the job with a heavy dose of charitable and unwitting assistance from some of us. Now, it turns out that a hitherto officially ostracized and rudely expelled cabinet appointee in the Atta-Mills' government came to his job with the sole and express purpose of deep-sixing the Presidency of Nana Addo Dankwa Akufo-Addo, in order to have unquestionably the most grossly incompetent Fourth Republican Ghanaian Leader callously an inadvisably returned to the Presidency to unconscionably continue with Mr. Mahama's nation-wrecking activities.
I have also taken a look at the résumé or curriculum vita of the Independent Special Prosecutor-Designate or Nominee and can confidently attest, without any fear or jitters, that Mr. Agyebeng is far and away better prepared for the job than could ever have been said of Mr. Amidu. Well, for starters, Mr. Agyebeng has a far greater and wider berth of exposure to the legal profession than his predecessor, by virtue of his academic and professional preparation, having studied at some of the finest academies at both home and abroad including, but not limited to, the country's oldest, finest and foremost law school, namely, the University of Ghana, Legon; the Schulich School of Law, Dalhousie University, Canada; and the Ivy-festooned Cornell University Law School, right here in the United States of America.
If, he had paid sedulous attention to what Mr. Amidu cynically and prejudicially and dismissively had to say about the selection and appointment of Mr. Kissi Agyebeng by Attorney-General Yeboah Dame, as the latter's right-hand man, Mr. Azeem would not have made the sort of patently frivolous and peevish comparison that he is widely alleged to have made between an epically and irredeemably failed Mr. Amidu and a very progressive and promising Mr. Agyebeng. The dismissive tone and tenor of his dastardly attempt to character assassinate both the Attorney-General and the incoming Independent Special Prosecutor-Designate told many a critically thinking adult Ghanaian citizen far more that is morally and professionally damning about the reprobate personality and character of the accuser, that is, Mr. Amidu, than it informed his audience about either Mr. Yeboah Dame or Mr. Kissi Agyebeng.
You see, this scandalous idea that, somehow, in selecting the latter to fill the vacancy abruptly and mischievously and strategically vacated by Mr. Amidu, to the contemptuous and contemptible effect that Mr. Yeboah Dame had vacuously decided to privilege cronyism over professional competence, is nothing short of inexcusably absurb. Now, it is more than amply clear that the joke is inescapably on the joker than it is on the joked about or the subject of the joke. You see, the tragic irony of his, in retrospect, oversized appointment as Independent Special Prosecutor by President Addo Dankwa Akufo-Addo is that going in, the man had absolutely no remarkable track record indicating that he was, indeed, qualified for the job. You see, for most of his straitjacket career, Mr. Amidu only worked as Deputy Attorney-General and Deputy Minister of Justice in the extortionately infamous Rawlings dictatorship; so, he never really had the chance to practice his trade against the most competent legal lights and/or luminaries of the land.
You see, in a military dictatorship such as spearheaded by Chairman Jerry John Rawlings, late, there is absolutely no salutary level playing field between prosecutor and defense counsel or attorney. It is virtually a one-way street where the maximum dictator's prosecutorial pet calls all the shots and the defense merely come along for the ride. In other words, there are absolutely no robust and worthwhile challenges here. Which is why in the trial of the alleged criminal suspects in the savage and barbaric slaying of the Overlord of Dagbon, Yaa-Naa Yakubu Andani, II, for just only one striking example, Attorney-General Martin Amidu was a seismic and an epic failure, once he was faced with a masterful defense attorney in a constitutionally democratic political and judicial culture and a level playing field. We shall in due course have more to write and talk about vis-à-vis the reasons and causes of why ISP Martin ABK Amidu was such an irredeemable failure, even as intellectually witty and puissant and perceptive as he might have appeared to some of us at one time or another.
*Visit my blog at: KwameOkoampaAhoofeJr
By Kwame Okoampa-Ahoofe, Jr., PhD
English Department, SUNY-Nassau
Garden City, New York
July 23, 2021
E-mail: [email protected]