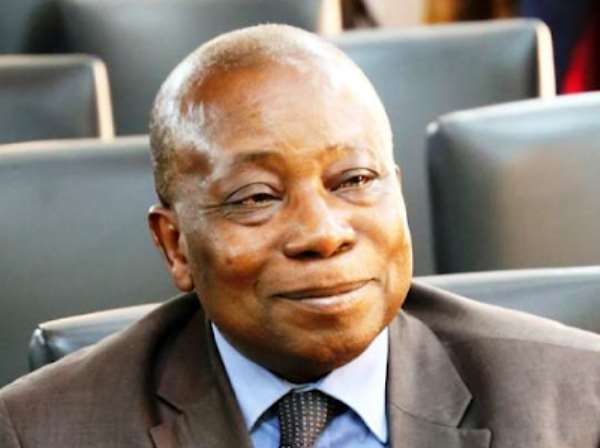 Kweku Agyeman Manu, the Minister for Health, photo credit: Ghana media
Health Minister, Kwaku Agyeman-Manu, an apology is the most difficult thing for many politicians, especially in a country like Ghana, that many politicians don't like to accept responsibility for any error, therefore, I am very glad you have shown your wisdom and maturity to apologize to Ghanaians.
On July 18, 2021, Ghanaweb published an article I queried the Ghanaian government about the Sputnik V, entitled "Ghana-Russia, producers of Sputnik Vaccine are in good relation, so why a Dubai Sheik involved?
Then a day later - July 19, 2021, I read on ModernGhana news that "Sputnik V saga: I erred by not seeking approval from Parliament; Cabinet"– Health Minister.
This is not only satisfying but makes me feel that you have respect for the common Ghanaians as people and I wish many politicians will emulate that.
As a matter of fact, Health Minister, Kwaku Agyeman-Manu, I don't have to blame you alone, even if you failed to contact parliament, Ghana mission in Moscow, the Russian mission in Ghana, or the Foreign Affairs Minister.
The important question is why did the Russians also decide to sell the Sputnik V vaccine through a middle-man in times of pandemic when the World Health Organization has been appealing that vaccines should be treated as a "public commodity" without profit-minds attached?
Why the Russian government can't deal with the African Union and sub-regional organizations such as Ecowas that can distribute among the countries in the region when such organizations always talking about improvement and welfare of the people?
Is Nana Addo afraid of discussing these health needs of Ghana directly with Vladimir Putin? Nana Addo is even the ECOWAS Chairman; therefore, it's his responsibility and the right time to deal with COVID-19 in the sub-region as a group leader.
I think if the Russian government wouldn't like to sell the product directly, they wouldn't bother to officially register the Sputnik V in February with the Health Ministry and Certification Board.
The fact that it was registered officially means that the Health Minister has absolutely no grounds dealing in private contract whatever with Saudi Sheik.
Anyway, as earlier said, you have done something great that many Ghanaians politicians have failed to do, therefore, Health Minister, thank you for that apology.