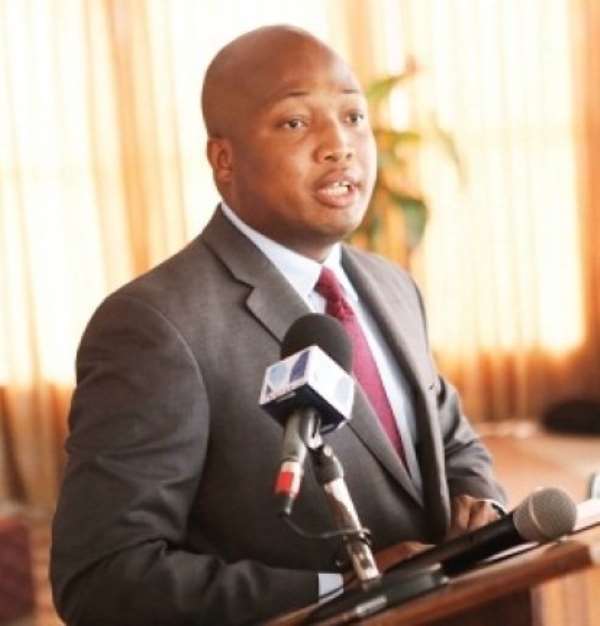 It is not that we do not believe that the foreign travels of the President, Nana Addo Dankwa Akufo-Addo, should not be conducted with utmost fiscal discipline. It is simply that we firmly and sincerely believe that any dastardly and politically skewed attempt to make a negative exception of Nana Akufo-Addo vis-à-vis the expenditures of his foreign travels and the benefits, or otherwise, that such travels accrue to the country ought to be squarely put into comparative context with the expenditures of the foreign travels of his predecessors and the proper balance drawn up, so that all civically responsible Ghanaian citizens and taxpayers would have a realistic and fair sense of which of our five Fourth-Republican leaders have been the most progressive and fiscally responsible, when it comes to safeguarding the national purse or wallet, as Ghana's former Attorney-General and Minister of Justice and, subsequently, Foreign Minister prefers to cast or term it.
The problem that we have here is that the young man who has been trying to make major political capital out of the President's two-leg or two-destination travel that took Nana Akufo-Addo to Paris, France, and Johannesburg, South Africa, recently, is himself not very well known to be fiscally frugal or disciplined when it comes to his own travel-abroad expenditures. The North-Tongu National Democratic Congress' Member of Parliament may not be known to charter a whole aircraft when he travels abroad, but he is very notorious for occupying whole rows of first-class cabin seats when he travels abroad, often to Western European. At least he was once or twice sighted in this manner by a relative of this writer while Mr. Samuel Okudzeto-Ablakwa was one of two or three Deputy Education Ministers under the watch of the John "European Airbus Payola" Dramani Mahama-led regime of the National Democratic Congress.
It was one of the British Airways' flights from Accra to London. My relative tells me that nearly everybody who boarded his particular flights wanted to know who this patently unprepossessing young man was who was occupying a whole row of seats in the first-class cabin. That was how my cousin, who has been living right here in the United States much longer than yours truly has been, as well as traveled more than yours truly aboard airplanes, got to know that the physically unremarkable Mr. Ablakwa was Deputy Minister for Tertiary Education under the supervision of the 2020 Vice-Presidential Candidate of the National Democratic Congress, namely, Prof. Naana Jane Opoku-Agyemang.
You see, for his Jihadist crusade against the expenditures involved in the foreign travels of Nana Akufo-Addo to be deemed credible. Mr. Ablakwa must be compelled to submit before a full-session of Parliament and the general Ghanaian public, the receipts of all the expenditures of his official foreign travels while he was a deputy cabinet appointee under both Presidents Mahama and, before the latter, the late President John Evans Atta-Mills, the man who sponsored both Mr. Ablakwa and Dr. Edward Kofi Omane-Boamah, both of them at the time deputy cabinet appointees in the Atta-Mills' government, to openly defy a Wood Supreme Court decision in the matter of Okudzeto-Ablakwa and Omane-Boamah Vs. Obetsebi-Lamptey.
I have written extensively about the latter case and therefore find it utterly unnecessary to rehash the details of the same here again. What is, however, significant to recall here is that old Akan adage that says that "Whenever you decide to point an accusing finger at your adversary or opponent, you ought to rest assured that your other remaining three fingers are squarely pointing back at the accuser." Mr. Okudzeto-Ablakwa's dastardly attempt to sully the reputation and integrity of Nana Akufo-Addo must not be allowed to slide by unchallenged, all in the gratuitous and facile name of opposition political praxis or exercise. He must be critically examined and found to be qualified to engage in the sort of political showmanship and egocentric and egomaniacal self-preening that he has decided to embark upon.
Indeed, were he that honest, after haughtily asserting that "President Akufo-Addo undoubtedly has the greatest [most profligate?] taste of any Ghanaian President we ever had, but the question is, should that insatiable appetite for his creature comforts be [had] at the expense of the suffering masses?" The National Democratic Congress' Spokesperson on Foreign Affairs could also have promptly added that by all credible accounts, the current Chairman of the Economic Community of West-African States (ECOWAS) has also been adjudged the most dynamic and progressive Continental African Leader in the era of the COVID-19 global pandemic. As well, when Mr. Ablakwa talks about the "suffering masses" of Ghana, the North-Tongu NDC-MP needs to be asked whether he took the plight of Ghana's economic underclass into consideration before deciding to cannibalize whole rows of passenger seats in the first-class cabins of the airplanes on which he fairly regularly flew abroad, presumably, on official business.
You see, there is that jaded adage which says that "What is good for the goose is equally good for the gander." If Mr. Ablakwa's clearly insatiable appetite for "creature comforts" is to be deemed to be perfectly normal, how come then that when President Akufo-Addo demands the same level of treatment, somehow, such demand or request is deemed by a pathologically profligate Mr. Ablakwa to be an inexcusable crime against the "suffering masses" of the Sovereign Democratic Republic of Ghana? Are the leaders of the National Democratic Congress superior to their counterparts among the ranks of the leadership of the ruling New Patriotic Party? Burp, burp, burp!
*Visit my blog at: KwameOkoampaAhoofeJr
By Kwame Okoampa-Ahoofe, Jr., PhD
English Department, SUNY-Nassau
Garden City, New York
July 10, 2021
E-mail: [email protected]