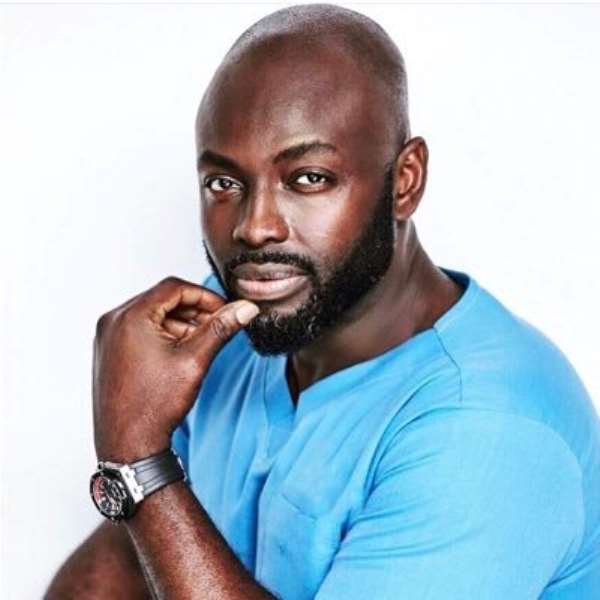 Dr. Michael Obeng
Dr. Michael Obeng is right, "Ghana's healthcare system is still in its infancy," and that "Our healthcare system hasn't progressed in the last 30 years."
Before anyone disagrees with this statement, he must first ask himself, if Ghana's medical healthcare is up to the modern standard, why should the Minister of Finance, Ken Ofori-Atta, and other Ghanaian politicians be interested in the United States of America's healthcare system?
We Ghanaians, are the enemies destroying our own country because many can't stand the truth. It seems there are people not interested to see any developments in Ghana because of politics.
Surprisingly, those that oppose such statements don't live in Ghana to sit at the Korle-Bu Hospital and wait between five to six hours for a doctor.
What Dr. Michael Obeng told Mr. Francis Abban on the "Morning Starr," is the reality we can't ignore.
Ghana doesn't only lack good medical facilities but also the hospitals are not enough. This is one of the reasons, a doctor can possibly take care of thousands of patients a day in Ghanaian hospitals.
A doctor has to take care of someone sick but it is not normal if a doctor is subjected to this abnormal work procedure. He will definitely lose interest in serving his country to seek better treatment in a developed country.
I have never visited the dentist to stay more than an hour, I have never been to the hospital to wait for a doctor more for more than thirty minutes, yet in Ghana, someone can wait for a doctor between 8 to 10 hours.
Is this okay for any person that loves his country to refute what Dr. Michael Obeng said? If we hate to face challenges and the truth, Ghana will never be a developed nation.
Healthcare is considered a human right, however, in Ghana, if you don't have money to treat yourself, you can easily succumb to a disease that is not even life-threatening.
Sometimes at the hospital, patients die even before the arrival of the doctor. Such situations are not common in developed countries.
Do we have to applause such depressing, sad, and emotional situations because our hospitals have progressed and, therefore, everything is going well to the comfort of every Ghanaian?
Not at all, nobody will help build Ghana, than ourselves. Therefore, we must stand on criticisms to build our country.
If the Ghanaian government and its Health Department will be serious enough to build more hospitals to cater to the needs of the rapid increase of the population, and the doctors are well paid, none will be interested to leave Ghana.