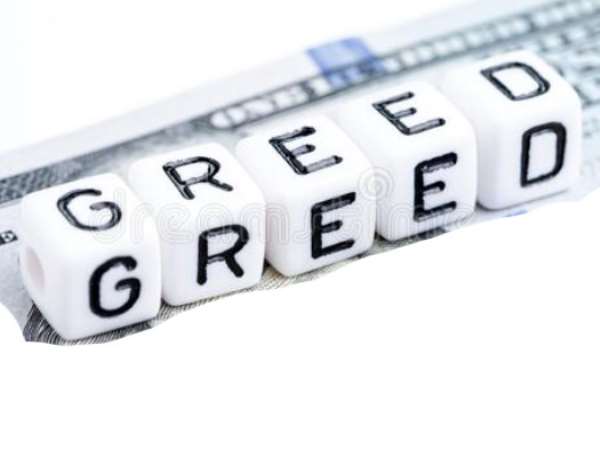 Why are some people so obviously driven by unfathomable greed? Today, I got a Facebook notification, informing me that a Facebook page, which I follow, had undergone a name-change. I was horrified by the new name, and the smug self-satisfied digital-image, of the person now apparently owning it. I immediately unfollowed the 'new' page.
It so happens that I used to follow the said Facebook page, simply because its dynamic, hardworking and empathic female owner, empowers young base-of-the-pyramid demographics, to bootstrap their way out of the poverty-trap, by teaching them valuable bootstrapping-skills, to enable them gain financial independence. Mystified by the sudden name-change, I immediately called the said lady, for an explanation.
Long story short: I was dumfounded by the horror story, of egregious callous-exploitation-of-innocents, which I heard from her. Talk about self-seeking-at-the expense-of-others gone dosh-loopy. The question is: Is he not yet aware of how COVID-19, has taught creative entrepreneurs, the world over, the societal-value of human kindness - and its brand-burnishing powers for businesses underpinned by that desirable-virtue, in the new era of serial-pandemics? Haaba.
Speaking as someone, who for over two decades has done unpaid pro-bono consulting work, for social impact entrepreneurs helping base-of-the-pyramid demographics, to bootstrap their way to financial independence, I find hardnosed-business people, who so obviously care more about money, than their fellow humans, pretty hard to understand.
That fleecing-monster ought to bow his head in shame. What he has been doing to that hardworking female social-entrepreneur, helping disadvantaged youth, is vile and wicked. Unpardonable. Unspeakable. Abominable. Disgraceful. Shame on him. Monster. Perhaps, the question we all ought to ponder over, dear reader, is: Why are some people so driven by unfathomable greed?