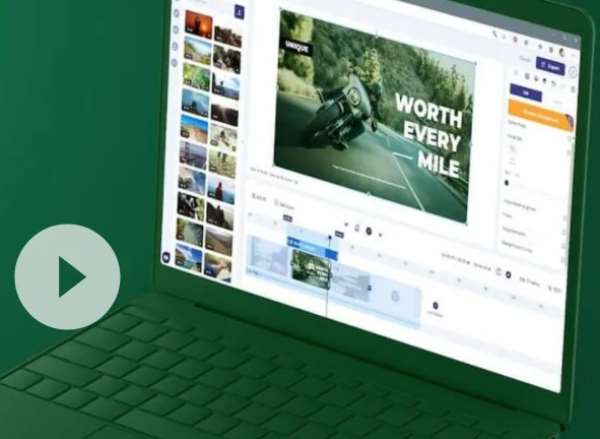 Since time immemorial, the biggest challenge for small businesses around the globe is conveying the effectiveness of their business offering to the target group. Most such businesses do not have huge marketing funds to splurge on and need to come up with innovative solutions to attract viewers.
In such a situation, video marketing provides them with a fair platform where they can compete with the big names in the industry. The rise of online video has given millions of small businesses a major boost. With 54% of consumers keen to see more marketing, the future of video marketing does look promising.
The realm of video marketing is getting bigger by the day. For small businesses, leaping into video marketing may seem like a scary task. To help you take a planned approach to video making, here are three types of video content that are an absolute must for small businesses.
Product Explainer Videos
When a potential customer stumbles across your website or social media brand page, the first thing that they will want to know is your business offerings. With explainer videos, you can tell them of the items that you sell. You can also illustrate how the products are different from the ones in the market.
Ideally, your product video should be crisp and talk about how your product solves an existing problem. This is especially important if you are launching an innovative product that does not have market competition. There are chances that your target audience does not feel the need for the product that you are offering.
A product explainer video will give them a feel of the product and talk about how this is a great fit. While visual appeal is an integral part of all videos, in the case of product explainers the content is the most important bit. It is the content that will influence the buying decisions of your target group and push them forward in the sales funnel.
Types of Explainer Videos
Animated Videos
Animated videos are fun to watch and do not need expensive props. With video editing tools such as Animoto, you can create animated videos to explain the need and working of your products.
Live-Action Videos
You can choose to come Infront of the camera and explain your products to the target audience. For an effective product, video plans a story outline and expresses yourself in simple conversational language. The use of industry jargon will only confuse the viewer. Try to keep the video short to create the maximum impact.
Screencast Videos
Screencast videos are an effective way of explaining your digital products to an enthusiastic audience.
Customer Testimonial Video
The ROI on testimonial videos may be difficult to predict in the initial stages. However, over time such videos play an instrumental role in building the brand image of your small business. To make the most of this type of video, identify customers who admit to seeing tangible results from their purchase. Brainstorm who your ideal customer and try to find someone who fits in the role. That way, your potential customers will relate to the video and feel more confident about your business offerings.
After you have identified the customers, reach out to them and request short video clips where they talk about their experience. You can use an Online video editor tool to compile such clips into presentable content. These videos aid in word-of-mouth marketing and help promote your small businesses in local circles.
Here are some tips that you should consider while creating customer testimonial videos.
If you intend to use the testimonial videos in off-site marketing campaigns, try to come up with a visually appealing thumbnail for the video. This will tempt potential customers into clicking on the video and result in better engagement.
Keep the tone conversational and let the filming be natural. When you try to script the dialogues of your customers, it will compromise the authenticity of the video.
To ensure that you get genuine responses from the customer, avoid sharing the interview questions beforehand. While it is acceptable to give a brief overview of the topic that you will cover, avoid divulging the details.
Company Story Video
Most small businesses have interesting stories about their setup, background, and everyday life. When you tell these stories to the audience, you build a personal connection with them. By showing the people behind your brand, you help the viewers picturise a humane side of your brand.
Understand that most buying decisions are based on emotions and not logic. By appealing to your target group's psyche, you improve the chances of boosting conversions. Try to brainstorm on things that set your company apart and uniquely present your story. Over time, such video stories will boost affinity and contribute to your brand awareness.
Types of Company Videos
Video Featuring Current Employees
Request your team to record short clips where they tell their story. Compile such stories to crowdsource a simple video where you show your brand's human face.
Use B-roll Clips from Company Events
One of the easiest ways to create marketing videos is to record your company events such as product launches, team outings, CSR initiatives, etc. Use B-roll footages from such events, add relevant voiceovers, and make them into a video. That way, you will help your viewers feel involved and build a sense of community around your product.
Video Interviews of Employees
Create simple videos where you interview your employees on their work-life, area of technical expertise, hobbies, or issues about current affairs. You can also take the viewers through a typical workday in the life of the employee. That way, you will build a rapport with the target audience.
As a small business that is operating on limited resources, we recommend that you test new tactics before going all-in. That way, you will make informed decisions and get maximum ROI. While video marketing is the way forward, it is up to you to evaluate the type of content that will work the best for your small business.