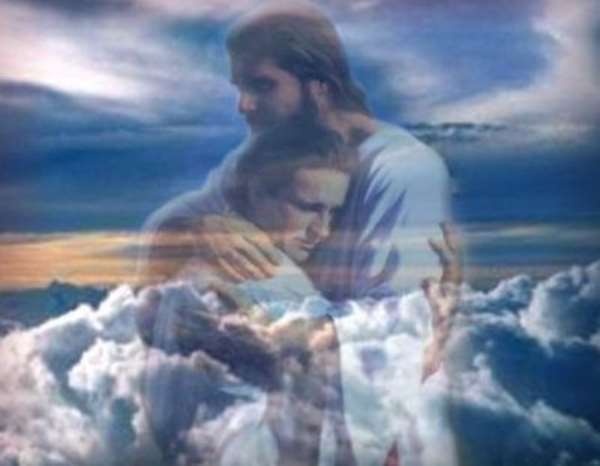 "Now fear the Lord and serve him with all faithfulness. Throw away the gods your ancestors worshiped beyond the Euphrates River and in Egypt, and serve the Lord. But if serving the Lord seems undesirable to you, then choose for yourselves this day whom you will serve, whether the gods your ancestors served beyond the Euphrates, or the gods of the Amorites, in whose land you are living. But as for me and my household, we will serve the Lord." (Joshua 24:14-15).
The world is full of choices. Every day in our lives, we make choices. Some of the choices may be good or bad, right or wrong, easy or difficult, or simple or complex. For example, there is a choice to go to school or not go to school, and the choice of school to attend. There is a choice to learn a trade or not learn a trade, and which trade to learn. There is a choice of job, career, profession or business, and where to pursue it. And, as we grow older, there is a choice of spouse and whether or not to have children, though the latter may not be completely up to us.
Each choice we make has its own consequences, but some are more consequential than others. One of the most consequential choices is whether or not to serve God through our Lord and Savior Jesus Christ. The consequences in this regard are not limited to our lives on this earth, but extend to eternity.
The people of Israel were in slavery in Egypt for about 400 years until God rescued them through Moses. Moses led them out of Egypt, but he died before the people reached Canaan, the Promised Land, and Joshua became the new leader. Through Joshua, God won victories for Israel and they occupied parts of Canaan.
Joshua became old and assembled the elders, leaders, judges, and officials of the various tribes at Shechem. The above-quoted Bible passage was part of Joshua's farewell exhortation to the people of Israel. He reminded the Israelites of how their ancestors worshipped other gods, and the Lord took Abraham out of the land and promised him and his offspring a new land; and how the Lord rescued them from slavery in Egypt, and defeated other nations and gave their lands to Israel.
First, Joshua asked them to fear the Lord and serve him faithfully. Second, Joshua asked them to throw away the gods their ancestors worshipped, and serve the Lord. Joshua recognized that the long years of living with the people of Egypt and others may have influenced them to serve other gods, and so they should throw them away. Third, he asked them to choose between the Lord and the other gods their ancestors and the people in the new land worshipped. Finally, he declared that he and his household would serve the Lord. That was good leadership by example. It was a renewal of covenant or a restatement of the first two of the Ten Commandments. The people responded enthusiastically that they would serve the Lord their God (Joshua 24:24).
Choices are at the heart of many human activities. We have free will to make our own choices, and so we should freely choose the Lord. Whatever stands between us and the Almighty God, or whatever we put our faith and trust in other than the Almighty God, is a god; we should throw it away. Clinging to ancestral gods and worship in the name of culture or tradition is not worth it. It is eternal life or eternal damnation we are talking about; don't gamble with it before it is too late.
The choice for Jesus is very compelling. After Moses and Joshua, several prophets emerged such as Deborah, Samuel, Elijah, Elisha, Isaiah, Jeremiah, Ezekiel, Daniel, and all the way to John the Baptist. That is why the writer of the Book of Hebrews says that, "In the past God spoke to our forefathers through the prophets at many times and in various ways, but in these last days he has spoken to us by his Son, whom he appointed heir of all things, and through whom he made the universe." (Hebrews 1: 1-2 NIV). The Apostle John puts it this this way, "But these are written that you may believe that Jesus is the Christ, the Son of God, and that by believing you may have life in his name." (John 20:31 NIV).
Joshua asked the people of Israel to "choose for yourselves this day whom you will serve." Like the Israelites, that day is here and now for us. It is the day of Jesus Christ. It was Jesus who declared, "I am the way and the truth and the life. No one comes to the Father except through me." (John 14:6 NIV). The Apostle Peter reinforces it that "Salvation is found in no one else, for there is no other name under heaven given to men by which we must be saved." (Acts 4:12 NIV). The time to put away other gods or deities is now. The time to put away other personalities and teachings is now. And the time to choose Jesus is now.
Jesus died for all of us and rose again. Jesus lives. He lives eternally and is ready to offer eternal life to all who believe in him. Jesus said he was going to his Father in heaven to prepare a place for his followers and would come back and take them there (John 14:2-3). Since Jesus will come back to judge the world and take his followers home, it is better to know the judge and for the judge to know you. As one Lawyer Joke goes, "good lawyers know the law; great lawyers know the judge." Know Jesus – the judge - and choose Jesus for salvation and eternal life in heaven.
Prayer is the key. May God grant us the grace to seek Him daily through our prayers.
Dr. Daniel Gyebi, Attorney-at-Law, Texas, U.S.A., and Founder, PrayerHouse Ministry, Kumasi, Ghana.
PrayerHouse Ministry is dedicated to providing a quiet facility for Christians to pray individually by themselves without any intermediary priest, pastor or any other person. This is a free service. No money is demanded or accepted. One facility is located at Kyerekrom / Fumesua, near Building and Road Research Institute Offices, one mile off the Kumasi-Accra Road and next to a house called Grace Castle. If you are interested, please contact Agnes at 054-7498653. Another is located at Kantinkyiren, at the junction of Kantinkyiren and Konkori, off the Kumasi-Obuasi Road, branching left at Trede junction. Contact Kwadwo at 020-8768461 / 0246-989413.