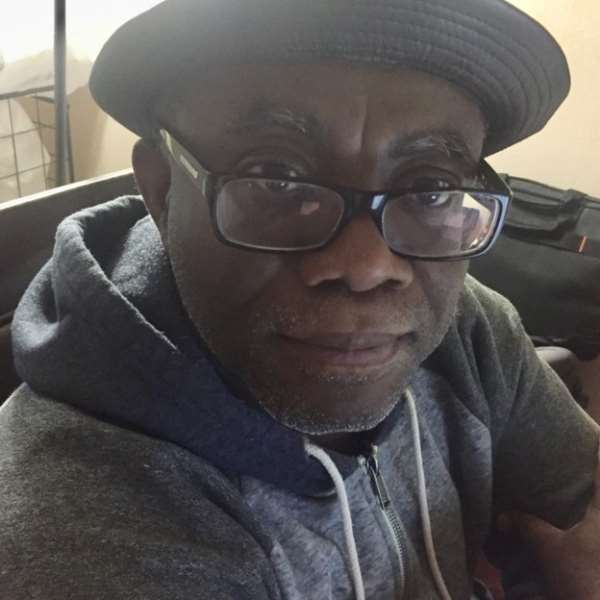 We are not informed about the specific details of the bribery allegation that was reportedly made against Ms. Gifty Twum-Ampofo, the New Patriotic Party's Member of Parliament for Akyem-Abuakwa-North, in the Eastern Region, by the Tamale-North Member of Parliament for the main opposition National Democratic Congress (NDC), in the Northern Region, Mr. Alhassan Suhuyini. But what is fairly well known about Mr. Suhuyini, the accuser, is that the former radio broadcast presenter is a notorious cad and a bigot, like the rest of the overwhelming majority of the male parliamentarians of the National Democratic Congress, who are infamous for their abject disrespect for Ghanaian women in general, and for women of the New Patriotic Party's Parliamentary Majority (See "Gifty Twum-Ampofo Apologizes to NDC MPs" 3News.com / Ghanaweb.com 6/22/21).
You see, if Mr. Suhuyini had any substantive evidence of bribery charge to make against the woman who presently occupies the same parliamentary seat that was occupied by Mr. J B Danquah-Adu at the time of the latter's brutal bedroom-stabbing death, the aforesaid allegation ought to have been squarely made on the strength of substantive forensically verifiable evidence instead of hearsay, which is what the kleptocratic and double-salary drawing leadership of the NDC has made their defamatory diet against their main political opponents. In sum, if the accuser was totally bereft of any concrete evidence for his allegation, then, of course, it was absolutely nothing short of a scandalous and gratuitous attack against the dignity, integrity and the hard-won reputation of the Abuakwa-North's Member of Parliament, who had reportedly appeared before the Parliamentary Appointments Committee (PAC) to be vetted and approved for confirmation as Deputy Education Minister.
Being a member of the PAC ought not to have been used as a blank check or license to smear the character, reputation and integrity of Ms. Twum-Ampofo. In reality, it was likely the line of interrogation by the Tamale-North's NDC-MP that ought to have been subjected to scathing scrutiny and not the logically understandable reaction and/or response of a savagely ambushed Ms. Twum-Ampofo, who was clearly defending her integrity against calumny and gratuitous attack and abuse by the emotionally immature and clinically unhinged politician who once claimed that there was absolutely no fundamental difference in seniority between a rookie or freshman parliamentarian and a relatively long established and far more experienced front bencher. In sum, Mr. Suhuyini needs to promptly undergo human relations sensitivity training and a comprehensive course of study in good breeding and general cultural refinement.
On the latter count, we vividly recall Mr. Suhuyini once flippantly and luridly demanding that a radio interviewer and former colleague slip up her shift so that a newly elected Mr. Suhuyini could confirm the color of her undies, over which he had been flirtatiously arguing with the interviewer. You see, this is a professional comedian who ought not to have been elected a member of our august National Assembly. As well, insisting that Ms. Twum-Ampofo's nomination as Deputy Education Minister be rejected or revoked, as allegedly demanded by the NDC's Parliamentary Minority Leader, Mr. Haruna Iddrisu who, we are reliably informed, is Vice-Chairman of the Parliamentary Appointments Committee, is nothing short of criminally preposterous. Has anybody so soon forgotten the neck-deep involvement of the Tamale-South MP in the $ 72 Million (USD) official heist that occurred under the watch of Mr. Iddrisu, while the latter "served" – for want of a better terminology – as the John "European Airbus Payola" Dramani Mahama-appointed Labor and Employment Minister?
Short of seeking false equalization, it is not clear precisely why Mr. Iddrisu should be demanding to have Gifty Twum-Ampofo's "udders" literally delivered to him and his NDC Abongo Boys on a diamond platter. Now, on the very slippery question of integrity, maybe we need to remind the general Ghanaian public that Mr. Iddrisu once had his Master of Sociology Degree rudely and summarily yanked from him by the Academic Council of our nation's foremost tertiary academy, to wit, the University of Ghana, for plagiarism. Are these the men of integrity who would have their colleagues of the New Patriotic Party's parliamentary aisle severely punished for what these self-righteous tormentors and political stone throwers only got a congratulatory tap on the wrist? Goddammit!
*Visit my blog at: KwameOkoampaAhoofeJr
By Kwame Okoampa-Ahoofe, Jr., PhD
English Department, SUNY-Nassau
Garden City, New York
June 22, 2021
E-mail: [email protected]