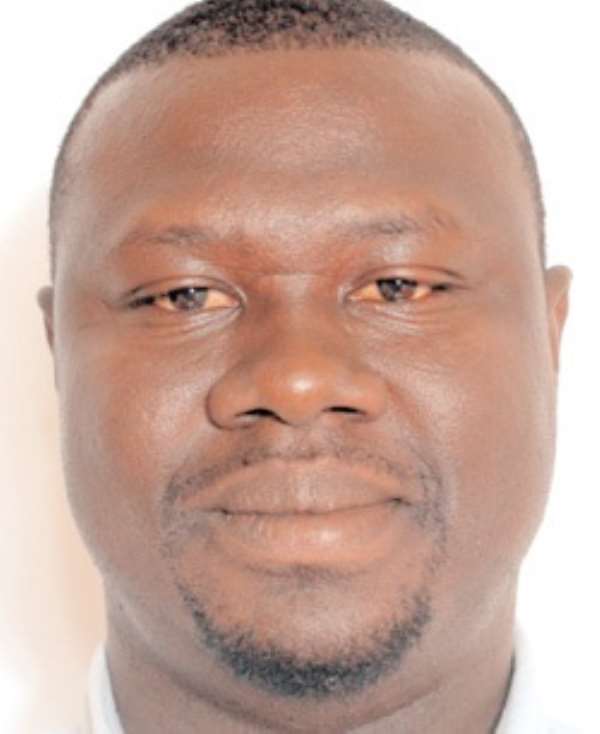 The Zu-za COVID-19 Team has gone silent. It has been silent for some time now and many are wondering why. Government's efficient handling of the COVID-19 pandemic has compelled it to shut its mouth, which exudes very foul breath as a result of rotten teeth. Indeed, the silence of the naysayers is very deafening!
The only member of the team whose voice was recently heard is Hon. Dining-Hall Prefect. He spoke in his capacity as a Member of Parliament as he sought to question the rationale behind government's decision to purchase Sputnik V vaccines at $19 instead of the advertised $10.
I would have patted him on the back if I hadn't known that he was only playing mischief. He knows that no explanation could erode his question's propaganda value in the minds of a people who mostly swallow allegations hook, line and sinker.
Be that as it may, it is worth noting that the Health Minister explained that he felt obliged to save the lives of his compatriots no matter the cost, hence the decision to pay $9 extra to a middleman to procure the vaccines.
I would do same if I were in his shoes. Have you for a second wondered what would happen should the country fail to secure second shot vaccines for the 500,000 who have already received the first shot of AstraZaneca? Can you imagine the pandemonium in the country should even a fraction of the number develop any side effect as a result?
Unfortunately, many of our compatriots will not do indepth analysis of the issue. Those blinded by partisanship will scream 'corruption, corruption', while the ignoramuses join in singing the chorus. But I know posterity will judge the Nana Dee government kindly in any COVID-19 discussion.
If you would recall, the dreaded COVID-19 first landed on our shores some 16 moons back. Many of my compatriots feared the worst while praying for the best. Obviously so because advanced nations like the US and Italy were then struggling to control the pandemic, which continued to snuff life out of thousands of their citizens. Indeed, when fresh leaves were falling off the tree, then one could only imagine the fate of the dry ones like Kwame Okro's Asomdwekrom.
Thanks to the Bearded Old Man above, things have turned out far better than we ever imagined. Yes, there are some regrettable deaths, but our situation is very inspiring. Although we are not yet out of the woods, we can say with pride that we have a leadership that is unwavering under extreme pressure. The current leadership has proven to be decisive and resolute in decision-making.
I vividly recall how shaken we all were when the virus reached this country. One could clearly feel the worry in the President's voice during the 3rd COVID-19 broadcast. But one could also perceive his desire to overcome the obstacle, which gave his compatriots hope.
As the whole country rallied behind the President to fight the deadly virus, those under the Umbrella decided to play politics with the matter. They formed a parallel COVID-19 team whose main aim was to punch holes in government's policies in fighting the virus – which they did very well.l but never proffered any solution to the problem.
For instance when the government ordered the Kasoa, Greater Accra and Greater Kumasi lockdown, they shouted from the rooftop that it was a bad call. They did same when the three-week lockdown was lifted, but the Nana Dee government was unshaken. Not even the President's "No one size fits all approach to ending the pandemic" theory could ease their diabolic minds.
When schools re-opened for SHS 3 and JHS 3 students to study and write their final exams, they shouted their voices hoarse that the students were being used as guinea-pigs. We all saw how they even encouraged parents to go for their wards when few cases were recorded in some schools. But for the government's resilience, hell would have broken loose.
Even when basic schools were made to go back early January look at what these unrepentant propagandists did in this country. However, upon all their wicked schemes, the bearded old man above ensured we were all safe.
Abusuapanin, do you remember what they said when the Electoral Commission (EC) was given the greenlight to start registration? Yes, you are right! They said our streets would be littered with dead bodies by the end of the exercise.
Were the naysayers not put to shame? Not only did we have a successful exercise, but also had no spike in COVID-19 cases. Not even a single corpse was found on our streets. The EC also organized a very successful election by adhering to strict COVID-19 protocols. For sure, Madam Jean Mensa and her charges deserve a pat on the back for the great job.
You see, it is during such difficult times that the masses can easily differentiate a true leader from a bad one. Those who continue to play politics with the health of the people in critical times will be exposed by their actions. We were not fooled by their wry smile because we could distinguish a genuine smile from a wry one. They pretended to be worried for this country, but inwardly prayed for the numbers to escalate so they could be vindicated. Even when infected persons were recovering they were not happy.
Is it any wonder, therefore, that they've gone quiet? We didn't hear them when the President opened the Kotoka International Airport for international travel. They are now quiet because the President and his team have proved to be up to the task. They've been compelled to shut their mouths, lest their stinking breath exposes them again.
So, my kith and kin, let's do our part by being responsible. Let's continue to follow the safety protocols and keep safe because we are not yet out of the woods.
As for the naysayers, leave them to dance to the drumming of their stomach after eating bad food. We will not be fooled into buying a teeth-whitening substance from those with rotten and coloured dentition.
See you next week for another interesting konkonsa, Deo volente!