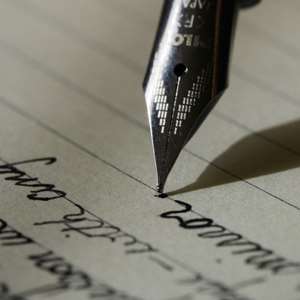 "Goliath stood and shouted to the ranks of Israel, "Why do you come out and line up for battle? Am I not a Philistine, and are you not the servants of Saul? Choose a man and have him come down to me. If he is able to fight and kill me, we will become your subjects; but if I overcome him and kill him, you will become our subjects and serve us"" (1 Samuel 17: 8-9).
With that statement quoted above, Goliath, the Philistinian giant, self-confidently changed the rules of war engagement. And that tactical miscalculation based on his self-confidence, caused Goliath his life, the lives of his fellow Philistinians, and the defeat of the Philistines.
The story of David versus Goliath has many valuable lessons to be learned. The story is popular partly because many of us are happy to see underdogs win. One of the lessons, which is the focus of this article, is that we should not be too sure of ourselves, or we should not underestimate our opponents or enemies.
Throughout history, nations have fought battles and wars against other nations; kingdoms against kingdoms; tribes against tribes; and religious sects against religious sects. It has almost always been teamwork – the armies of one side against the armies of another side. That was the situation between Israel and the Philistines. The battle lines had been drawn – the Israeli army on one side and the Philistinian army on the other – and tensions were high, as detailed in 1 Samuel chapter 17.
Then, Goliath changed the situation. In the absence of peaceful and diplomatic ways to resolve the dispute between the two nations, Goliath's proposal of choosing one person from each side to fight was the most efficient violent way to resolve it. To determine the victor, why engage in a full-scale battle that would have led to the deaths and injuries of thousands of people on both sides when the outcome could be easily determined by two people fighting till one of them died? It made sense.
Of course, not many people believe that efficiency was the primary motivating factor for Goliath's proposal. In all likelihood, Goliath's self-serving proposal was motivated by self-confidence, overconfidence, arrogance, and pride.
Goliath's self-confidence and boastings had some bases, however. His stature and war outfit were overwhelming. He was over nine feet tall which, today, would have made him a valuable asset to any basketball team and an intimidating force on the basketball court. His bronze helmet on his head, his coat of scale armor of bronze weighing 5,000 shekels (125 pounds), his bronze javelin, and spear, among other things (1 Samuel 17:4-7), made him a fierce fighting machine.
Comparatively, there was no one in Israel so imposing and intimidating as Goliath. Saul was supposedly the tallest (and perhaps the strongest) person in Israel because at the time of his selection as king, the Bible described him as "an impressive young man without equal among the Israelites - a head taller than any others." (1 Samuel 9: 2). Yet, Saul himself knew that physically, he was no match for the over-nine-feet-tall Goliath and that was why "on hearing the Philistine's words, Saul and all the Israelites were dismayed and terrified." (1 Samuel 17:11 NIV).
It is reasonable to assume that at the time Goliath threw the challenge and made the statements taunting Israel, David did not feature in his calculation at all. Goliath may not have known about David because David was a boy who was not even considered old enough by his own father and brothers to be part of the Israeli army. He was only good to tend sheep and bring food to this older brothers at the camp.
All the major characters in the story, except David, focused on the physical and natural attributes, which favored Goliath and the Philistines. From purely physical or natural considerations, the Philistines appeared stronger and more aggressive as they had already moved their forces into the Israeli territory and created fear within Israel. It appeared that they were poised for another victory, having defeated Israel twice before and captured the Ark of God (see 1 Samuel chapter 4). (Interestingly, the Philistines returned the Ark because their god Dagon kept falling on its face before the Ark and the people were afflicted with tumors and some died (see 1 Samuel chapters 5 and 6)).
However, Goliath shifted the focus to himself and turned the war into a "one man show." Certain individuals think that the world revolves around them, and that without them, nothing could be achieved. It was the taunting and boasting by Goliath which attracted David's attention. David saw the spiritual dimension, considered himself on a divine mission to fight the Lord's battle, and committed the battle into the Lord's hands. David said to Goliath: "You come against me with sword and spear and javelin, but I come against you in the name of the Lord Almighty, the God of the armies of Israel, whom you have defied." (1 Samuel 17:45).
In the end, David defeated Goliath with a sling shot, using one of the five stones he collected from the stream. What made the difference in the outcome was that David put his faith in the Almighty God whereas Goliath put his faith in himself, his strength, his armor, and his gods.
Here is another, secret weapon. Prior to his encounter with Goliath, David had been anointed secretly by Prophet Samuel as the next king of Israel and "from that day on the Spirit of the Lord came upon David in power." (1 Samuel 16:12-13). And so between David whom God had anointed and filled with His Spirit and power, and Goliath who was full of himself and his gods, who really was the underdog in the David versus Goliath story?
Don't be too sure of yourself or don't underestimate your opponents or enemies. Jesus warns us to watch and pray (Matthew 26:41). The Apostle Peter says our enemy the devil roams around like a roaring lion seeking someone to devour, so we should resist him and stand firm in the faith (1 Peter 5:8-9). The Apostle Paul warns those who think they are standing firmly to be careful so that they do not fall (1 Corinthians 10:12). Be humble and don't put confidence in the flesh (see Philippians 3:3). Prepare for the unknown. Goliath was too sure of himself and he underestimated Israel, but he did more than that; he actually underestimated God whose victories do not depend on armies, spears or swords. The battle is the Lord's (see 1 Samuel 17:47).
We should be very sure about our relationship with God, Jesus Christ, and the Holy Spirit. We should draw near to the throne of grace with confidence, so that we may receive mercy and find grace that would help us in time of need (Hebrews 4:16). However, we should not be too sure of ourselves. Instead, we should tame our pride and self-confidence, rely on God, and know that the battle is the Lord's, not ours. Victories, successes, achievements, and greatness are determined by God. After all, "No one from the east or the west or from the desert can exalt a man. But it is God who judges: He brings one down, he exalts another." (Psalm 75: 6-7 NIV).
Prayer is the key. May God grant us the grace to seek Him daily through our prayers.
Dr. Daniel Gyebi, Attorney-at-Law, Texas, U.S.A., and Founder, PrayerHouse Ministry, Kumasi, Ghana.
PrayerHouse Ministry is dedicated to providing a quiet facility for Christians to pray individually by themselves without any intermediary priest, pastor or any other person. This is a free service. No money is demanded or accepted. One facility is located at Kyerekrom / Fumesua, near Building and Road Research Institute Offices, one mile off the Kumasi-Accra Road and next to a house called Grace Castle. If you are interested, please contact Agnes at 054-7498653. Another is located at Kantinkyiren, at the junction of Kantinkyiren and Konkori, off the Kumasi-Obuasi Road, branching left at Trede junction. Contact Kwadwo at 020-8768461 / 0246-989413.