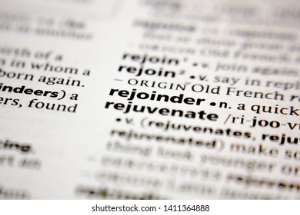 The attention of the entire principal elders of Nii Boi Royal family of Abeka that have the capacity as custodians and customary, traditional representatives of Abeka stool according to the constitutional jurisprudence of Asere traditional land have been drawn to a publication by the VARIOUS daily's, websites and social media platforms on the above mentioned. Contained in the said publication are as follows;
About a year or so ago, we all heaved a sigh of relief when we woke up to hear that the Almighty Mr. Boateng of Crown Prince Academy has renounce all his claims to the disputed land. He had removed his block making machine and blocks from the land in dispute. That called for celebrations, but no, it was not to be. Instead of the Ga Central Municipal Assembly initiating action on the school project, it only fenced a small portion of the disputed land. The rest of the portions of land were left for whoever wanted to grab and that was when we acquired new landlord who had no title deed to the land they have appropriated.
One is called "Douli" who initially organized some "boys" to police the Israel football field. He is alleged to have the ears of the Abeka Traditional Council. He claims he is the legitimate representative of the Abeka Traditional Council.
He claims as the legitimate representative of the stool, he can take possession of any land that pleases him. He has even constructed a public toilet on the disputed land and charges any person who makes use of the facility. Again, any member or organization who wants to use the Israel Park for any function will have to pay a huge amount of money to him.
My heart bleeds within me when l remember the trenches Representatives of Abeka Traditional Council and the rest of us went through before we were able to organize the Press Conference which was rudely disrupted by the Mile Seven Police. Have they forgotten so soon the ordeal we all went through at that time? We risked of being arrested by the police for organizing a procession prior to the Press conference. Can the stool in all sincerity say that their hands are clean in this "Dzi would fie asem? ("Eat your house matter")
There is complacency somehow and there has been conspiracy somewhere. In the end complacency has combined with conspiracy to bring us to the situation in which we find ourselves.
SETTING THE RECORD STRAIGHTS
The Nii Boi Royal family of Abeka traditional council have not accepted, install, enskinned, constitute or appoint Yussif Abdullai Lamptey otherwise known as ''Douli'' as legitimate representative of Israel, lomnava, Alhaji etc. enclave. These are all electoral areas within Abeka stool. This impostor using its acronyms and other images in a dubious ways to hoodwink the state and members of the public especially those within Israel is unacceptable.
The Nii Boi Royal family of Abeka Traditional Council that eschews itself from liars wish to state without any equivocation that, we have not sold nor instruct any representative to sell any land on our behave. As law abiding citizens believing in supreme law of our land, we shall ensure that the matter is resolve at the law court for peace to prevail.
Nobody should regard him as chief/Asafoatse in any form but rather he should be treated as an ordinary citizen without any locus. Infact his continues questionable character cannot in anyway warrant us (Nii Boi Royal family) appoint him as lawful representative of Israel and its surrounding environs.
The general public especially those within Israel electoral area and its environs should not handover to him any document or money for land documentation. The entire land is currently in the hands of government with an executive instrument (E.I. 61) dated 23rd April, 1975. Any person or group of person thus dealing with him does it at their own perusal and Nii Boi family shall not be held countable to any damages or losses incurred as result of dealing with him.
The Abeka Traditional Council is very much aware of the initial impasse that arose between Mr. Boateng and late Mr. Nkrumah of blessed memory owing that piece of land situated and lying at Israel Park. Abeka traditional council is also fully aware of this litigation and the decision taken by the law court of Republic of Ghana that ruled in favour of Mr. Nkrumah on the piece of land.
Whiles reserving all our right in pursuing this case fully at the law court of Ghana, we shall also by discrimination of this information to the entire general public to as a matter of urgency disregard any such false, unwarranted liars of ANY PERSON OR GROUP OF PERSONS trying to implicate Abeka traditional council into such dubious matters or deals.
BRIEF BACKGROUND
Government during the regime of late General Ignatius Kutu Acheampong through executive instrument (E.I 61) dated 23rd April, 1975 LS408/75 acquired the entire land under the leadership of late Nii Boi I, Apajafo, first Abeka Mantse to be used for the national Olympic sports complex, schools, hospital and playground. The entire land measuring 2,929.73 acres was re-designed and portions of the land was allotted to the State Housing Company (SHC) for residential purposes but for the record, the SHC had currently partially utilized 310 acres out of about 1,100 acres allocated to them for development.