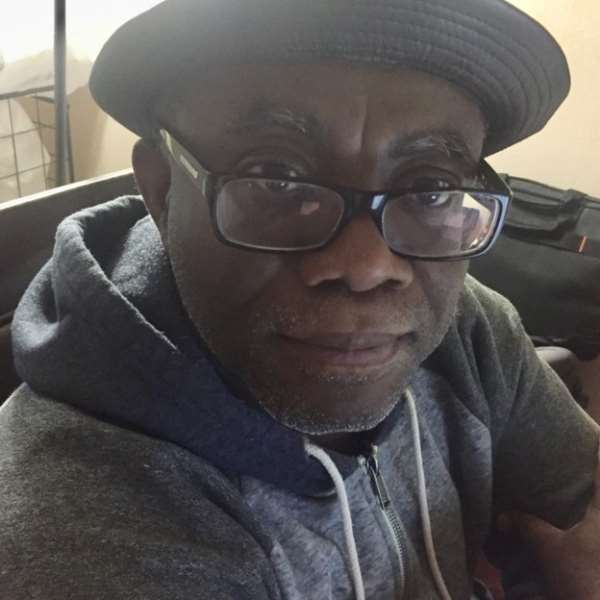 As I understand it, while he was President, the wife of Mr. John Dramani Mahama, Mrs. Lordina Mahama, was in the suddenly acquired routine habit of flying to watch soccer matches in the United States at the expense of the wantonly exploited Ghanaian taxpayer. I saw an allegation of this flagrant act and behavior on a WhatsApp videoclip that also had the witness's portrait of Mr. Kwame Baffoe – aka Abronnye DC – the Bono Region's Chairman of the New Patriotic Party (NPP) as an inset in it. And to the best of my knowledge, Mr. Samuel Okudzeto-Ablakwa is absolutely nowhere on record as having raised any concerns or protestations about the same. So, it is rather curious that the North-Tongu National Democratic Congress' Member of Parliament should be kicking a national fuss or to-do over the alleged recent chartering of a private jet that took President Addo Dankwa Akufo-Addo on a two-leg official business visit to South Africa and France, respectively (See "Akufo-Addo's Jet Trips: Respect Parliamentary Rules – Afenyo-Markin Tells Ablakwa" Ghanaweb.com 6/7/21).
And, by the way, I am also reliably informed that as one of two or three Deputy Education Ministers, under the infamously profligate watch of President John "European Airbus Payola" Dramani Mahama, Mr. Okudzeto-Ablakwa was in the routine habit of occupying whole rows of seats in the first-class compartments of commercial jets, whenever he went on official or working visits abroad. So, it is not altogether as if Mr. Ablakwa really has any remarkable appreciation for frugality or fiscal discipline to cavalierly presume to virulently upbraid President Addo Dankwa Akufo-Addo for allegedly renting and flying some of the most expensive and luxurious jets or airships on official business trips at the expense of the perennially cash-strapped Ghanaian taxpayer.
I am also absolutely in no way endorsing the clearly and admittedly lavish official lifestyle of many a Fourth Republican Ghanaian President. What is at issue here, and that which has been clearly and meticulously articulated by Mr. Alexander Kwamina Afenyo-Markin, the Deputy Leader of the New Patriotic Party's Parliamentary Majority, is patently procedural or a simple matter of protocol. You see, as well, we are reliably informed that the NDC's Parliamentary Spokesman has tabled a motion or grievance with House Speaker Alban S K Bagbin which seeks to enquire into an unconfirmed and thus unproven allegation that on his latest official business trips to South Africa and France, Nana Akufo-Addo rented a publicly underwritten corporate jet at the humongous cost of £ 15,000 (UK Pound Sterling) an hour. Mr. Ablakwa's plaint, we are reliably informed, has yet to be approved or considered to be worthwhile for deliberate and/or debate before the Full-House of Parliament.
Now, what this means is that the North-Tongu MP's grievance may or may never be approved and forwarded for deliberation or debate by the Full-House of Parliament. Whatever the final decision of Speaker Bagbin turns out to be, in the interim, it is totally ultra vires or out of order for Mr. Ablakwa to be lewdly and luridly traipsing around the country making waves and storms out of the proverbial teacup, while the jury has yet to sit on this matter. You see, for the Speaker of Parliament to declare that, yes, indeed, Mr. Ablakwa's plaint has teeth, merit or bite, Mr. Bagbin would have already made some forensically sustainable preliminary enquiries vis-à-vis the fact of whether any wrong was committed here. This is what, in a gist, Mr. Afenyo-Markin's beef with his North-Tongu colleague is about. Now, a couple of things are worthy of contextualization here, if a better sense is to be made of all this to-do, none the least bit of which is the recent fierce spat between Speaker Bagbin and the Presidency over the imperative necessity of placing a spending cap or limit over the budgetary expenditures of the House.
Speaker Bagbin, himself the longest-serving Member of Parliament of Ghana's Fourth Republic, says that Parliament needs to be given free rein over its budgetary expenditures. In other words, the members of our august National Assembly are inalienably entitled to spending as much as they capriciously care to and want, all in the name of carrying out their obligations to the people of the Sovereign Democratic Republic of Ghana. Now, it would be interesting to see how our parliamentarians, especially members of the National Democratic Congress' Parliamentary Minority, of which Mr. Ablakwa is one of the most vocal, takes on the purportedly profligate spending of the Akufo-Addo Presidency. What is equally significant to point out here is the fact that until it is officially declared by the Speaker of Parliament, we cannot take Mr. Ablakwa's allegation at face value. The young man is a very desperate politician hungry for undeserved power who needs to constructively channel his energies for the benefit of his constituents and stop foolishly picking up unprovoked quarrels and battles that he is highly unlikely to win.
*Visit my blog at: KwameOkoampaAhoofeJr
By Kwame Okoampa-Ahoofe, Jr., PhD
English Department, SUNY-Nassau
Garden City, New York
June 11, 2021
E-mail: [email protected]