Key dates in the life of former Ivory Coast president Laurent Gbagbo, who is scheduled to return home on Thursday after being acquitted of crimes against humanity in The Hague.
- May 31, 1945: Born in the south-central Ivory Coast region of Gagnoa, to the Bete ethnic group. Educated in a Christian seminary.
- 1971: Becomes a history professor. Emerges as critic of Ivory Coast's post-independence single-party system. He is imprisoned for almost two years for "subversive" teaching.
- 1982: Founds the Ivorian Popular Front (FPI) to fight one-party rule. Goes into exile in France.
- 1988: Returns to take part in the FPI party congress.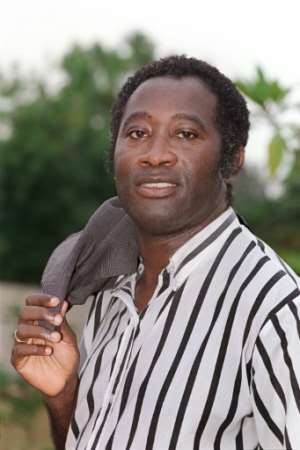 Gbagbo, pictured in the 1990 election campaign. By PASCAL GUYOT (AFP)
- 1990: Is the sole opposition candidate at presidential elections against Felix Houphouet-Boigny, the father of Ivory Coast's independence, after a multiparty system is introduced.
- October 26, 2000: Elected president.
- September 2002: Renegade soldiers try to oust Gbagbo. Rebels take over the north of the country but the government retains control of the south.
- 2005: The presidential election is postponed for the first of six times before finally being held in 2010.
- 2007: Gbagbo and northern rebel chief Guillaume Soro sign an agreement to end the crisis. Gbagbo appoints Soro as prime minister.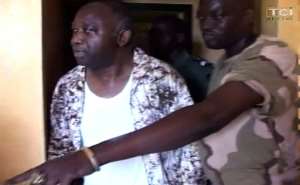 April 11, 2011: Gbagbo is arrested after a months-long civil war. By HO (TCI/AFP)
- April 11, 2011: Arrested in Abidjan after more than four months of crisis after he refuses to acknowledge defeat at the November 2010 election against Alassane Ouattara. More than 3,000 people die.
- November 30, 2011: Is transferred to the International Criminal Court (ICC) in The Hague.
- January 15, 2019: Acquitted by the ICC on charges of crimes against humanity. Freed on strict conditions in February pending a prosecution appeal. He lives in Belgium.
- September 14, 2020: Ahead of the presidential election in October, Ivory Coast's constitutional court rejects Gbagbo's candidacy.
- March 31, 2021: The ICC confirms his acquittal.
- June 17, 2021: Scheduled return to Ivory Coast.