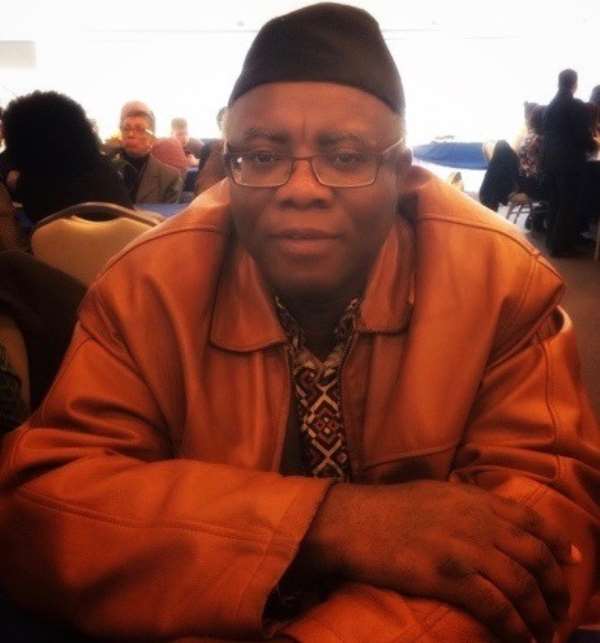 The acute desperation of the leaders of the main opposition National Democratic Congress (NDC) has become increasingly evident in the sort of potshots that NDC parliamentarians like Dr. Clement Apaak, of the Builsa-South Constituency, in the Upper-East Region, have decided to take at the historically unprecedented Akufo-Addo-implemented Fee-Free Senior High School Policy Initiative. Now, of course, the latter has successfully become known as the Fee-Free Senior High School System. Ironically, albeit characteristically, politicians like Dr. Apaak, who represent some of the most economically deprived constituents in the country, where a remarkable percentage of public school pupils attend classes under trees and write with their fingers in the sand, have the temerity to bitterly complain about "inadequate [classroom and dormitory] space, overburdened teachers and nonteaching staff, inadequate and unwholesome food, erratic and haphazard academic calendar, double-track system and culture of silence" (See "My Son Is Not Old Enough to Be in SHS, Ignore False Reports – Education Minister" RainbowRadioOnline.com / Ghanaweb.com 6/6/21).
If he really cared about the cultural enrichment and the intellectual and the general material development of the country for the next generation of Ghanaian youths and leaders, the former John Mahama hanger-on, who shamelessly and parasitically paraded himself in the dubious name of a "Presidential Staffer," would rather be telling Ghanaians precisely what nearly 30 years of Provisional National Defense Council (PNDC) junta rule and the equally socioeconomically and politically bankrupt stewardship of the democratically elected National Democratic Congress, both of which were led by the late Chairman Jerry John Rawlings and many of the NDC robber-barons bitching about poor economic development under the visionary watch of President Addo Dankwa Akufo-Addo, significantly contributed towards poverty alleviation or the improvement in the lives of ordinary Ghanaian citizens.
For politicians who created more youthful illiteracy than any other government in the history of postcolonial Ghana, it is absolutely no surprise or wonder that NDC Looting Brigade operatives like Dr. Appak would be worried silly that the children and grandchildren of the overwhelming majority of the lumpen underclass in his own Builsa-South Constituency are being generously lifted out of perennial grinding poverty and insufferable destitution by the neoliberal and progressive government of the Akufo-Addo-led New Patriotic Party. You see, socioeconomic and political saprophytes like Dr. Apaak, who was privileged enough to have been mothered by a professionally trained schoolteacher, and the filthily privileged children of former President John "Akonfem-SADA" Dramani Mahama, prefer to rigidly maintain the Old Order and System, whereby the children and grandchildren of the abjectly poor and destitute wallowed in their miserable and precarious state of existence in perpetuity.
Which is why these northern-descended kleptocratic politicians have been fitfully and fiercely kicking against the possibility of those whom they have for generations been looking down upon becoming their intellectual, professional and socioeconomic coequals. And while, of course, they may be clearly and scandalously primitive in their pathologically selfish thinking, nevertheless, the Mahama Looting Brigade Operatives are at least realistic enough to come to an alarming recognition of the fact that there is only so much of their stolen public wealth to go around or equitably share with the overwhelmingly poor majority of Ghanaian citizens. Indeed, if any politician were professionally out of place, contrary to what Dr. Apaak, who once got his share of a Mahama-divvied loot snatched from him at gunpoint in the sanctum of his own home, would have the rest of us believe that an out-of-place politician like himself is not really out of place but, rather, it is the progressive, visionary and people-oriented politicians like Dr. Yaw Osei Adutwum who are out of place.
Indeed, if the Builsa-South NDC-MP had any morals, he would have since long apologized for lying to the nation that the Education Minister had his underage son enrolled in a private Senior High School, while a supposedly hypocritical Dr. Adutwum publicly, pontifically and shamelessly promoted the Fee-Free Senior High School System as the ideal system of public education in the country. Of course, it is true that our public education system, by and large, also tends to be comparatively the best and most ideal of its kind in the country; at least Prempeh College, Kumasi-Suntreso, and St. Peter's Secondary, Okwawu-Nkwatia, both of which I attended in my time, are still in the vanguard ranks of the finest of their kind in the country, matched up with any other public or private categories of secondary schools.
*Visit my blog at: KwameOkoampaAhoofeJr
By Kwame Okoampa-Ahoofe, Jr., PhD
English Department, SUNY-Nassau
Garden City, New York
June 11, 2021
E-mail: [email protected]