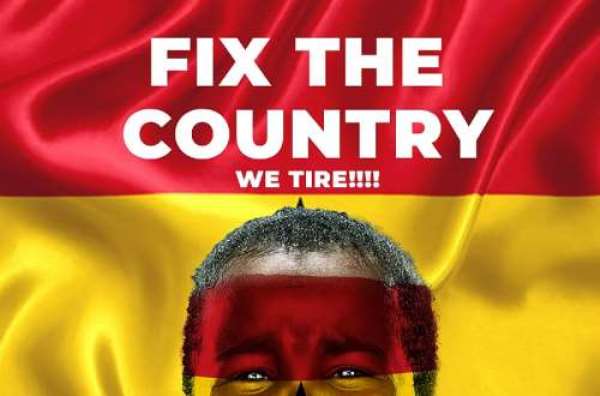 The Criminal Division of the Accra High Court will today hear the case between the Ghana Police Service and the FixTheCountry conveners on an injunction slapped on a planned nationwide demonstration.
The Ghana Police Service last month secured an injunction from the court to stop a planned demonstration.
After going to the Supreme Court with the matter, the FixTheCountry Conveners managed to get the apex court to nullify the order banning the demonstration as it directed the original case be heard on Monday, June 14, 2021.
As a result, the Criminal Division of the Accra High Court presided over by Justice Ruby Aryeetey will today hear the case.
In a matter of Public Order Act 1994, the police is seeking the court to provide an order to prevent the #fixthecountry demonstration.
Last time in court, the applicant [Ghana Police Service] and the respondents [Conveners] clashed after the latter stormed the court with Ghana flags.
To stop a similar clash today, the judge has directed the 14 respondents in the matter to come to court individually and not in groups.