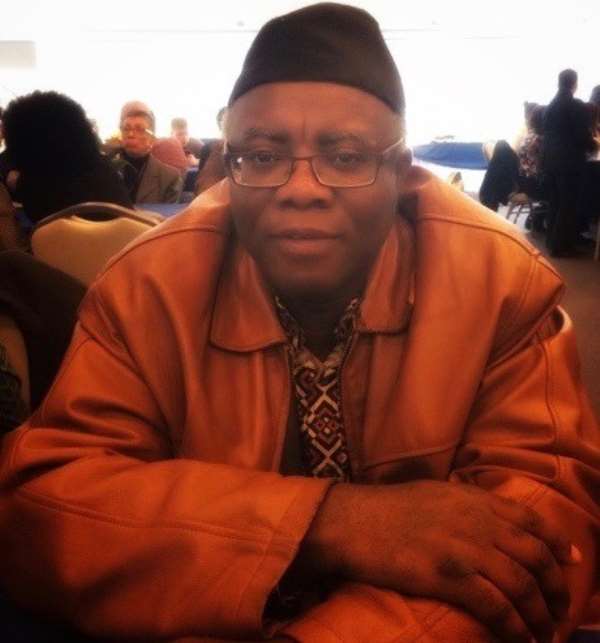 On the whole, and this is assuming that he has strictly followed up on his decision to leave Parliament, in the wake of being caught red-handed with his pants down, hung and all, together with about a dozen fellow Mahama cabinet appointees in what became known as the Double-Salary Affair, Mr. Fuseini may very well be the most relatively upfront and decent key operative among the National Democratic Congress' hoodlum pack. This is the very group of hardened criminal robber-barons that the late former President Jeremiah John Rawlings, Founding-Father of the National Democratic Congress, indelibly described as the most thoroughgoing corrupt crop of Fourth Republican Ghanaian Politicians. Of course, Chairman Rawlings, who passed on in November 2020, aged 73, also incessantly and indelibly lamented the fact that former President John "Akonfem-Kanazoe" Dramani Mahama made junta leaders like Messrs. Ignatius (Kwasi) Kutu Acheampong; Frederick William Kwasi Akuffo; and Akwasi Amankwa Afrifa, among several others, regrettably dubbed as "The generals that I personally executed" seem like angelic toddlers in the politically pathological arena of official corruption in the country.
Even when he calls for an enquiry into the expropriation and conflagration of the Chinese-made Chanfang excavators by authorized military team members of the Operation Halt exercise, personally launched by President Addo Dankwa Akufo-Addo, Mr. Inusah Fuseini seems clearly tentative about his entire call. And one wonders whether he does so with conviction or he is just calling for a probe merely because it seems like the most politically correct thing to so at this time or juncture in the wobbly political fortunes of his party. We make this well-calibrated observation because at the same time that he pretends to be calling for a probe or an enquiry into the burning of Chanfang excavators owned by licensed small-scale miners, quite a remarkable percentage of whose licenses Mr. Fusieni likely personally issued while he was Minister for Lands and Natural Resources, the critic also acknowledges that these so-called licensed Chanfang excavator-operating miners are notorious for routinely violating the terms of references of their legitimately acquired licenses by deliberately transgressing into legally prohibited lands and waterbodies and riverbeds.
So, why is the Mahama pro-Galamsey former lieutenant calling for a probe into an exercise which, by his own testimony and admission, may be the most sensible and ecologically constructive and reparative policy initiative ever embarked upon by any Fourth-Republican government? This obviously exposes the leaders of the National Democratic Congress for being the irredeemably primitive power-grabbing charlatans that they have always been known to be. You see, pretending to be on the side of these nation wrecking Galamseyers clearly appears to be what the Mahama Posse best knows how to do. On the other hand, when it comes to the hard work and painful self-sacrifice that genuine nation-building entails, the likes of Candidate Mahama and Mr. Fuseini are decidedly AWOL. But, perhaps, what is most significant to observe here is the fact that according to Mr. Fuseini, who is also a former Road Transport Minister, by and large, there is absolutely no clear-cut difference between small-scale miners, whether they are officially licensed or they are illegal and criminally free ranging.
Which is also why it is an imperative necessity for President Akufo-Addo to totally ban small-scale mining across the board, as it were. For, in terms of operation, according to Mr. Fuseini, there is absolutely no practical distinction or difference between a legitimately licensed Galamseyer and a free-ranging or an unlicensed Galamseyer. Which is also why The Okyenhene's recent call for all small-scale mining activities to be halted for one year and then legally regulated and resumed, once again, at full-blast, could not be more wrongheaded and scientifically, ecologically and morally regressive and one that President Akufo-Addo would do himself and the rest of us, Ghanaian citizenry, great good not to heed. You see, The Okyenhene was born and raised in the globally renowned diamond quarry or mining town of Akyem-Akwatia; so, Osagyefo Amoatia Ofori-Panyin, II, can at least be forgiven for being so scandalously and pathologically obsessed with the Galamsey industry.
But, of course, he cannot be forgiven for being so brazenly cavalier about the irreparably harmful impact of the sort of recklessness that inescapably and inextricably attends the predatory activities of the Galamsey industry. It is also very refreshing that at least Mr. Fuseini seems to appreciate the fact that the Chanfang excavators that have been specifically targeted for burning or setting alight are those that are found to be criminally and actively engaged in environmental destruction. The mere possession of a mining license by any Galamseyer is scarcely the issue at stake here. What is really at stake here is the imperative necessity for the government to jealously protect and safeguard our lands and all our God-given resources, both natural and human made. For, ultimately, the survival and existential integrity of Ghanaian humanity inhere in the land, of which we are organically part and parcel. In short, the Earth is inextricably and inescapably Us, and We are the Earth. This is not a scientific and philosophical principle that is extremely difficult or virtually impossible to grasp. And this is also what makes the Akufo-Addo Administration uniquely different from all its predecessors, including the John Agyekum-Kufuor-led government of the New Patriotic Party.
*Visit my blog at: [email protected]
By Kwame Okoampa-Ahoofe, Jr., PhD
English Department, SUNY-Nassau
Garden City, New York
June 4, 2021
E-mail: [email protected]