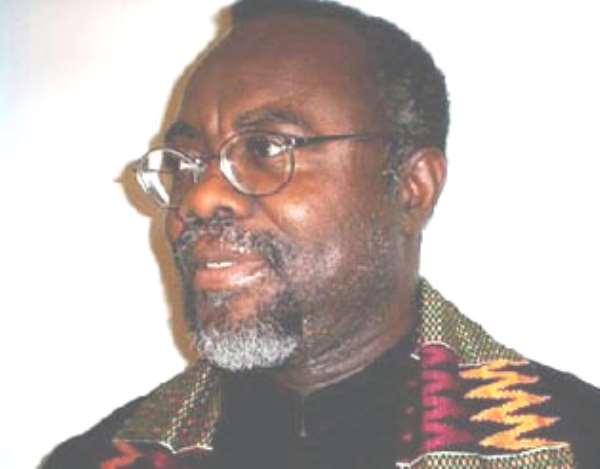 This obsession by men, especially Muslim African Men, with the dress style of their female colleagues and counterparts in Parliament, as was recently reported to have occurred in the post-Magufuli Tanzania, must be promptly halted or nipped in the bud, as it were, before a full-scale culture war erupts between Christians and Muslims in that great East-African nation, in particular, and on the African Continent at large. What we are in dire need of presently as nations of bona fide African people are creative and progressive thinkers, not Peeping Thoms / Toms or Peeping Husseins and Mohammeds.
The incident that forms the subject of this column is reported to have occurred in the Tanzanian Parliament in that nation's capital of Dodoma, where a male Member of Parliament by the clearly Muslim name of Hussein Amar is reported to have prevailed on the Speaker of the Tanzanian Parliament to send out or away a female colleague by the name of Ms. Condester Sichwale, an obviously non-Muslim woman, because in the Mecca- or primitive Saudi-oriented imagination of Mr. Hussein Amar, Ms. Sichwale was dressed rather too sexually provocative for the taste and comfort of the plaintiff.
What is weird here is the fact that we are told that the Speaker complied by promptly and swiftly ordering Ms. Sichwale out of the august Floor of the House, with a dubious set of instructions to dress properly and then return later (See "Fury as Female MP Kicked out of Parliament for Wearing 'Apuskeleke' Trousers" Daily Mail UK / Modernghana.com 6/4/21). In the photograph accompanying the afore-referenced news story that I read, there is absolutely no credible evidence backing up the alleged plaintiff's bitter plaint to the Speaker of Tanzania's Parliament that Ms. Sichwale was decked in a yellow T-shirt. Instead, what we see appears to be a classy or fashionable or stylish business top loosely fitting dress shirt or suit with a long sash of a belt that is fastened, knot or ribbon fashion, at the front the rest of which hangs loosely down just below the knee.
To the sexually incontinent and evidently obstreperous male complainant, Ms. Sichwale's dark-colored pants may seem a bit too tight, but such sexual suggestiveness is clearly only in the feverish eyes and imagination of the testy beholder and ought not in any way to have become an occasion for obloquy or the insult, sexual abuse and harassment of Ms. Sichwale. Which was very likely why the Tanzanian-based reporter or correspondent for the UK Daily Mail's newspaper also decided to display both the frontal and rear views of the undeserved target of the plaintiff's clearly gratuitous and aggressive conduct. Surprisingly, the Speaker of Tanzania's Parliament, Mr. Job Ndugai, who appears to be of the Christocentric faith or persuasion, ought to have promptly challenged and reminded this petulant Muslim male harasser and aggressor that Tanzania was a constitutional democracy that granted free-speech and free-expression rights to each and every one of its citizens, regardless of gender, cultural background and creed or religious faith and suasion.
Mr. Hussein Amar claims that his call for Ms. Sichwale to be temporarily expelled from the august Chamber of Parliament was squarely predicated on sartorial decency or code of couturier "modesty," as categorically spelled out in the Republican Constitution of the Sovereign Democratic State of Tanzania. The fact of the matter here, though, is that Ms. Sichwale clearly does not seem to have been read the relevant portions of the statute that pointed to the fact of her having been supposedly indecently dressed before showing her the exit out of the parliamentary chamber. What I also find to be rather strange is the fact that none of the other parliamentary leaders from her own party, the ruling Chama Cha Mapinduzi, appear to have promptly intervened to stop Mr. Amar's blatantly sexist bullying of his fellow MP, let alone protect Ms. Sichwale, who, we are told, is also a cabinet appointee, from being so flagrantly and publicly humiliated and embarrassed.
Not surprisingly, we are also informed about a massive groundswell of protest and support that have been roiled up across the country in favor of the victim. Now, several things need to happen, including an official apology from both Speaker Job Ndugai and Mr. Hussein Amar, as well as the parliamentary leaders who witnessed the flagrant violation of the civil and human rights of Ms. Sichwale but did a diddly little to absolutely nothing to promptly avert the same. In short, we need to slam the brakes on this virulent and primitive kind of sexist male chauvinist aggression luridly paraded in the name of ethical decency when, in reality, what we are clearly being confronted with is religious bigotry and cultural imperialism and unprovoked aggression of the most insufferable kind. It is also clear that Tanzania's Parliament needs to clearly define precisely what constitutes sartorial decency and precisely on whose terms going forth.
We also know, for example, that in the wake of the passing of President John Magufuli, Vice-President Samia Suluhu Hassan, the Third Wife of a retired agricultural specialist by the name of Mr. Hafidh Ameir, succeeded to the Presidency. But this kind of "traditional" Islamic and, perhaps, even pre-Christian conjugal arrangement ought not to inform male-female relations in Tanzanian society at large. In other words, being the Third Wife to "Alhaji" Hafidh Ameir may perfectly be what the Imam ordered, contextually speaking. But, of course, it may not necessarily be what "liberated" Christian or non-Muslim women like Condestar Sichwale bargained for or aim to achieve.
*Visit my blog at: KwameOkoampaAhoofeJr
By Kwame Okoampa-Ahoofe, Jr., PhD
English Department, SUNY-Nassau
Garden City, New York
June 4, 2021
E-mail: [email protected]