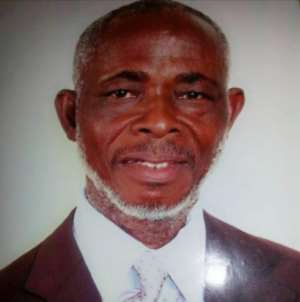 Dr. Airl Dirl King Marshal
A Kumasi-based man of God, Apostle Dr. Airl Dirl King Marshal has hinted that lesbianism, homosexualities, gayism in society will finally come to an end globally in the next 34 years to come.
He said it is a message revealed to him in a prophecy from God.
Speaking to the Modernghana News in an interview, the Apostle who is the founder and leader of the Soldiers of Christ Prayer Group of All Churches indicated that the prophecy came in series.
He added that prophecy came during the church's fasting and prayer revival program.
According to him, the abolition of the LBTQ+ will start from June 3, 2021.
The man of God added that the country will attain total freedom in the next 24 years, where all forms of bribery and corruption in high places like the Parliament, judiciary among other circles will come to an end.
He indicated that Ghana will see new and more experienced President in that year who will come with good policies to transform the country.
The clergy revealed that 186 dreadful diseases will hit the earth, and out of it, 17 more serious ones will strike and mysteriously kill those who refuse to repent.
Apostle King Marshal believes the prophecy will surely come to pass.
He urged Ghanaians to be prayerful, stay united and love one another for peaceful coexistence.