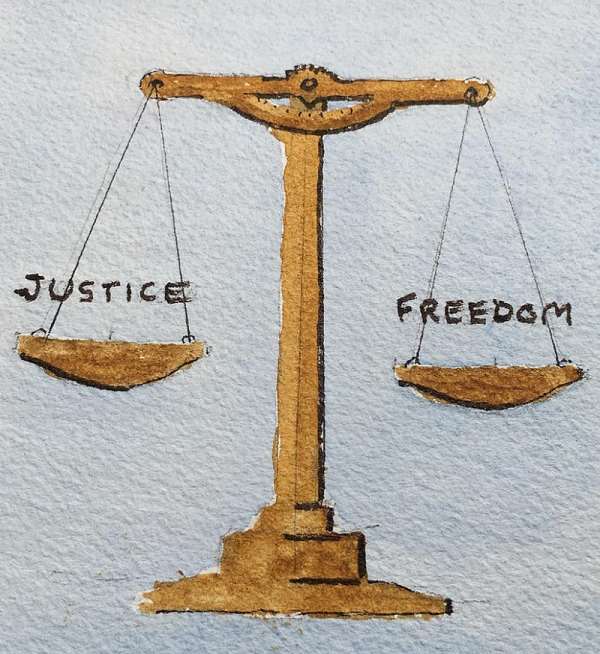 We have laws that are abused absolutely by absolute executive powers used to protect the interest of a president and the ruling government. Whiles the citizens face rigours of the laws against their rights, we have a president enjoying its abuse to content his interest and the interest of a political party.
The laws of this country are for the executive arm of government to abuse powers and crible and marginalize the citizens and this is only done in a dictatorial state. We must not heed to any law again till there is a revolution of new laws for the people.
Everything under the Akufo Addo lead government is Tantamount to dictatorship. The laws are there to deceive us and I think we don't need the laws to act lest we forever remain marginalized.
The laws are there to prevent the rage of those who want a change in the governmental system.
The laws are put there to allow a loot set of people/political party to continue the plunder and siege after our resources
The laws are there to make us marginalized and poor so that folks from a certain class would continue the exploitation and benefiting on the expense of the citizens.
The laws are there to prevent the masses from seeking justice.
The laws are corrupt and inept before truth.
We don't need the laws! till the laws are reviewed and spiced with equity, freedoms and justice for the ordinary Ghanaian.
We have a corrupt law which says" freedom and justice" and yet we have No FREEDOM and has never experienced JUSTICE.
The laws must be overhauled.
Arise Ghana youth for your country.
A new revolution would give birth to new laws for the people.
Laws for the people not a fauna and flora of people.
Article by Fighter Anthony AKudago.
Economic freedom Fighters of Ghana.(EFF-GH)
Email : [email protected]