From providing healthy and nutritious rice meals to creating gainful employment — Agro Kings, producers of Nana's Rice is a force for good around the world. Here are impacts we make when you purchase bags of Nana's Rice.
Empower smallholder farmers
Revenue made from the sale of Nana's Rice is channelled back into the production of rice right here in Ghana. This implies that the more revenue we make from your purchase, the more capital is made available to the farmer to increase the production of our freshly grown local rice. We do not only provide capital for production but also a ready market for these local rice farmers.Our business model allows us to tackle the main challenges faced by local rice farmers in Ghana — access to capital and market. Now, this is how your loyal patronage of bags of Nana's Rice goes a long way to empower smallholder farmers.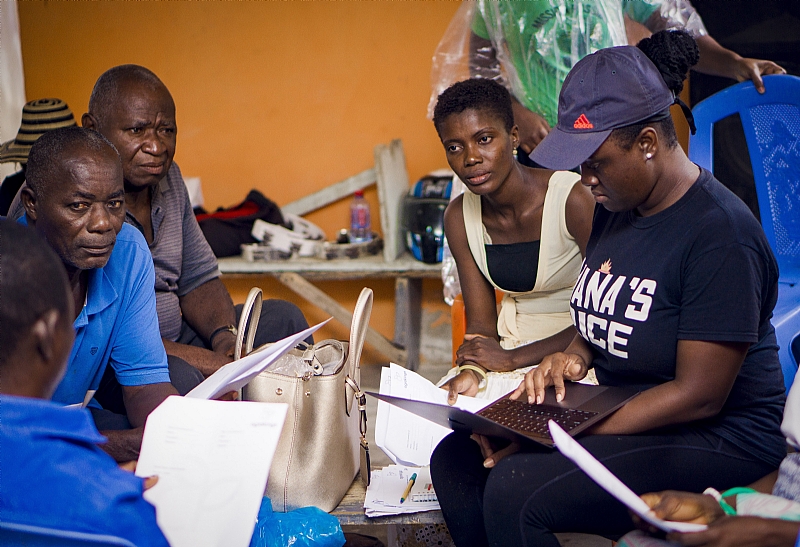 Nana's Rice with a group of smallholder farmers
Create employment in and around farming communities
Smallholder farmers are not the only benefactors from the sale of our rice brand. Many jobs are created along the rice value chain; from farming to processing through to distribution. First off, farmers are capacitated to employ additional field workers with the capital provided and also with an increase in production, employment is created for additional factory workers. Coupled with the above, more drivers get use for their trucks distributing from the rural areas to the city. Again, retail stores get more profit from the sale of Nana's Rice. We provide retail outlets up to 10% profit off selling our rice bags which is relatively higher than what they make from selling other imported rice brands.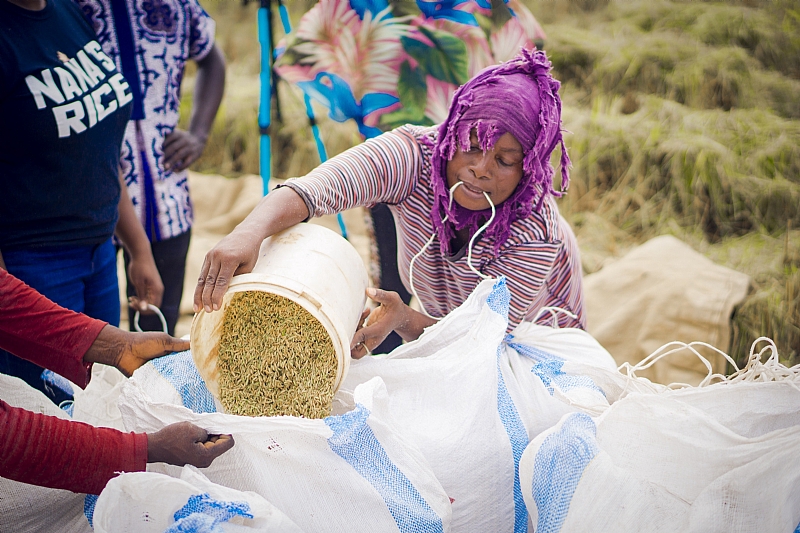 One of our farmers during harvest
Feed families with a healthier rice option
As explained earlier, revenue made from sales goes back into the production of rice. This seemingly simple production cycle is what enables us to supply many Ghanaian homes with nutritious and delicious local rice in a delightful pack. Additionally, strict,hygienic standards through all the processes of production ensures our grains are free of weevils, chaff and stones. Unlike imported rice, our tasty rice is fresh from the farm. It hasn't been stored on the shelf for as long as imported rice hence, contains high nutritional value. Nana's Rice contains carbohydrates, proteins, fibre and other nutrients your body requires for optimal growth and performance.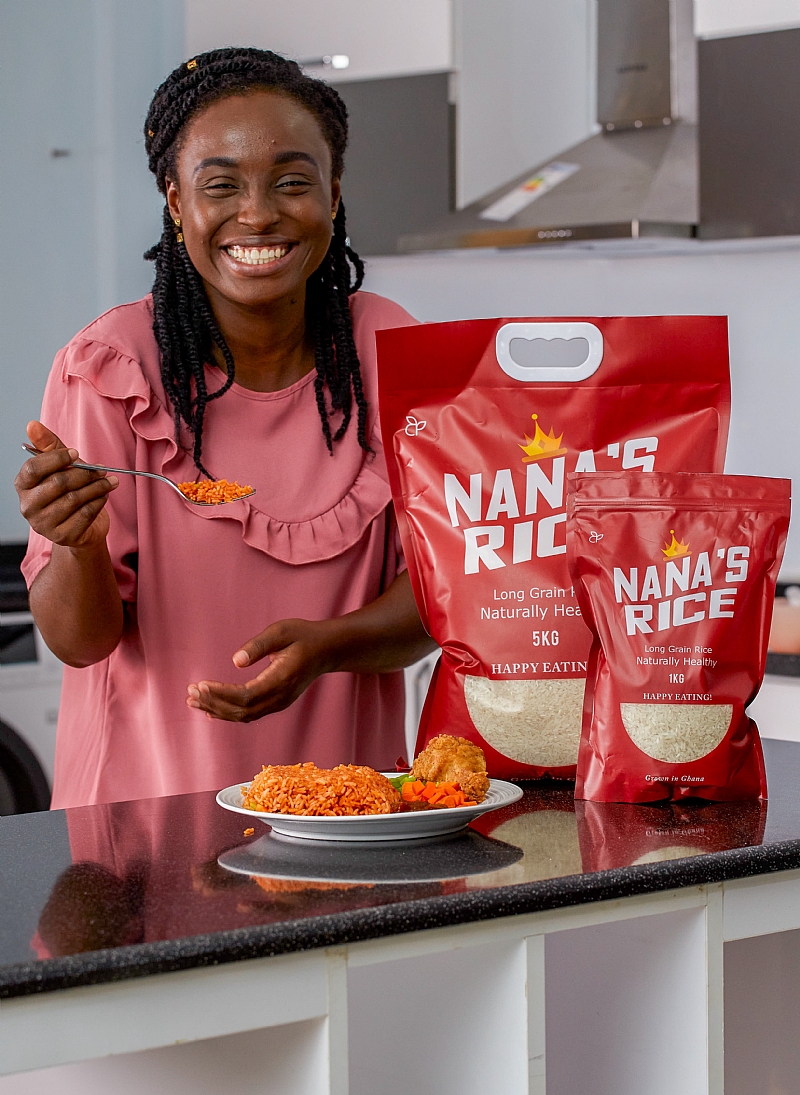 Happy Eating with Nana's Rice
Agro Kings is a Ghanaian owned and operated company, rapidly growing to becoming the preferred rice farm, processor and exporter of rice and other agricultural products in the West African sub-region. Purchase Nana's Rice at any of our distributor points at Dzworwulu, Adenta, Madina, East Legon, Tema and Trasacco. For this and more, visit www.agrokings.io/shop
Written By: Naa Adei Kotey