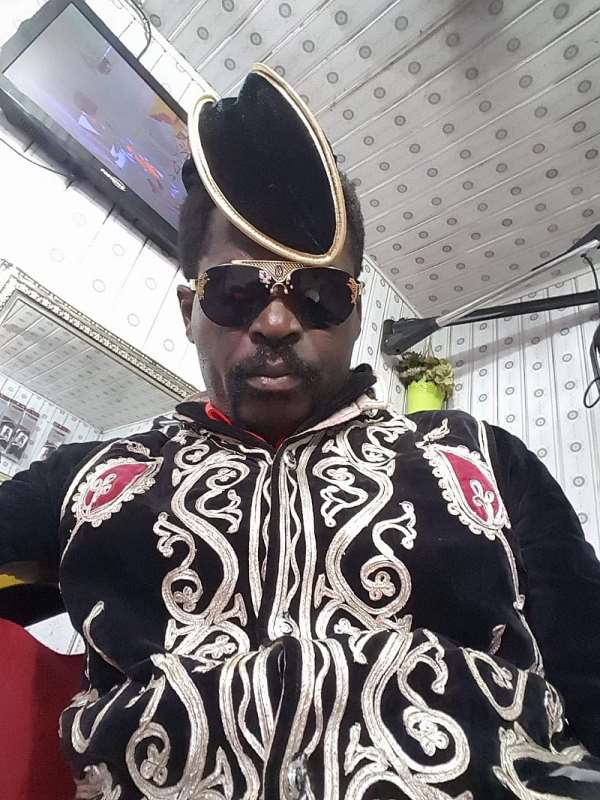 A cross-section of media practitioners who converged at the Kumasi Cultural Center on May 27, 2021 had the rudest shock of their lives, when some heavily-built men who claimed to be Special Elements from the National Security outfit stormed the area to stop an intended press conference organised by the Movement of Bawumia 2024.
The press conference according to the organisers was aimed at commending the achievements the government has so far scored in the ongoing crusade against the illegal mining operations in the country.
The conference, the leader of the Bawumia's Movement 2024, Mr. Boateng Duncan a.k.a. Bombay told Modernghana News in a separate interview was also aimed at commending the Chief Executive Officer of the Angel Broadcasting Network, Dr. Kweku Oteng for suspending Captain Smart for what he says was he (Captain Smart) attempts to bring down the government over his dangerous anti-government agenda at Angel FM in Accra.
Information gathered at the Kumasi Cultural Center had it that barely twenty minutes into the commencement of the conference, the macho arrived at the conference grounds, invited and asked the leader of the Movement, Bombay about their mission there.
Bombay related that before he could explain the motive behind the press conference, he was made to keep quiet by the dreaded security officials who instructed him to call off the conference.
Bombay hinted that as a gentleman who respects the rule of law, he had no alternative than to plead with the journalists to bear with him as they had witnessed what had happened in the day and cancel the program.
Despite the action of the macho men at the scene, Mr. Boateng Duncan when asked if truly the culture of silence is creeping back under this government, said no.
He added that some frustrated NPP supporters who have been dispelled from the party for using fake movements in the name of the NPP to dupe the public have joined forces with the opposition to make the government unpopular.
According to him, it is against this background that the Movement for Bawumia 2024 has emerged in a grand style to expose those faceless enemies to ensure yet, another resounding victory for the NPP in the 2024 general elections.