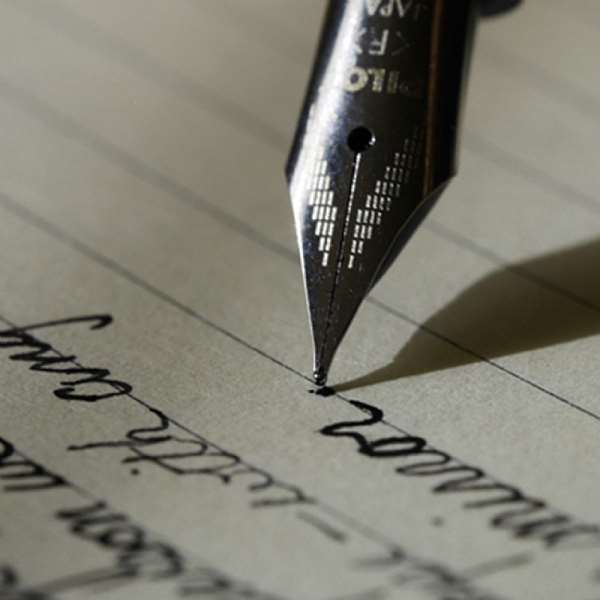 It was not too long ago that you announced your presence. How happy everyone was when the doctor mentioned that your mother had conceived a baby. We all went home with such a happy heart. Preparation was put in place to receive you into this side of the environment. See, here is your bath, see your beautiful shoes and dress. But human wickedness did not allow you to enjoy a moment with us. You were only three weeks old when you were aborted. I sat beside your dead body, wept for all day. Only one thing was going on in my head; the great future you had. But I was consoled when you told me to spread the message in order that people like you may be saved. To you who have gathered here this day; here me out.
"Life is in the womb. Life begins before birth. Life is a beautiful thing. It is the most treasure human beings have and we should be proud to be co-creators of life. This we will do only through sexual intercourse. Anything apart from this is mixing the point. The womb of a woman is made in such a way that it can only carry something precious, life. It is the only well-formed avenue, conducive room prepared before the creation of man to bring forth another kind. Go to the animal you humans. Consider their ways and be wise. They do not cause abortion unless they have to go through miscarriages. Animals are aware of the different kinds of animals that exist among them. None wants to be the other. They accept the potentials of others. They have known that those strong animals are there to protect them. They do not think of making another animal from others' cells. Oh you human being! When will you learn sense? Do you not know that taking another's life is murder? Yet you go to the extent of killing that innocent baby. Learn from birds and animals. They who will not leave the side of their babies when they die a mysterious death. Here we are, calling ourselves rational beings. We kill our own fellow, and we still call ourselves rational people. Do our rational side leave us when taking that decision to kill that baby? Have we not become beasts than human beings with some sense of care, pity and fear for the maker? Where did we read that the monkey which even looks like us in almost everything, uses contraceptives? Have we read from anywhere that animals mating were using condoms? If animals, whom we rational people refer to them as irrational are not doing what we rational beings are doing, does it not communicate something to us? Or do we still think that in our blindness, as we stand before the pit, we stand in our living rooms?
I look forward to the day the world's international court will prosecute the first abortion baby killer. That day, the sun will never set. It will be a glorious day for all the young ancestors who died through abortion. That moment shall come. Bless are you among women, and blessed is the womb that brings forth another life. May the departed souls of all aborted babies rest in peace.
Life is still in the womb."
(This is some excepts from a life challenging book on Abortion. Who cares if it is a two weeks old baby who is to be killed? But everyone cares about that 90 year old woman in Germany who Covid-19 is killing. If it's a matter of wanting to die, corona virus is doing that for us. But if everyone believes that it is unfair to be killed by covid-19, it is equally unfair to kill young babies in the womb with our bear hands. Grab a copy of LIFE IS IN THE WOMB, journey with your favorite author, Emmanuel Graham Nyameke to save lives of one day old babies. I trust you will not let this book leave your side.)