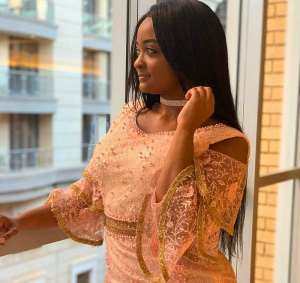 Ms. Janice Greaver
The 1873 Network, a non-profit organization established in South Africa for championing innovative ways of problem solving in Africa will through its Banking on Africa's Future initiative induct Ms. Janice Greaver into the 10 000 Points of Light – Hall of Fame
Ms. Greaver, a business management consultant, media personality, philanthropist and an entrepreneur was nominated as a shining light in recognition of her outstanding pursuit of excellence which helps to transform Africa into a prosperous and inclusive continent.
The 10 000 Points of Light – Hall of Fame refers to individuals who are recognized as shining examples in their respective communities and industries because of the great work they do to raise the continent's flag high.
On the 18th of May this year, which is also her birthday, Baking on Africa's Future will present Janice with a Certificate of Induction into the 10 000 Points of Light of Hall Fame at The ROYAL INDIA RESTAURANT located on No.2 Maude Street in Sandton, Johannesburg.
The induction ceremony is a collaborative work between BOAF, Connections2Communities (C2C) and the Africa Heritage Society.
Ms. Greaver, a business specialist with a Bachelor of Commerce in Finance, a Bachelor of Commerce in Law and currently studying for a Bachelor of Science in Mathematics and Physics, has special experience in Financial Analysis and Reporting, Financial Accounting and Business Valuations.
A strategic thinker who became a chess champion at the age of 10, Janice believes that the game of chess has been instrumental in shaping her thinking, including giving her the ability to always think of the next move.
Over the years, she has successfully helped several clients on issues to do with Business Strategies, Investment Banking, Business Valuations, Risk Management and Financial Modelling among other areas.
Her excellence is partly a result experience gained from working for prestigious financial institutions such as the Bank of America, Rand Merchant Bank and Investec where she was an investment Deal Analyst, Investment Banking Analyst and a Private Banker respectively.
While studying at the University of Johannesburg, Janice distinguished her herself as a gifted television presenter on UJtv where she hosted engaging shows at the campus, and later on worked with other media houses and institutions including the Moroccan Embassy.
Janice's friend and one of the founders of the revolutionary the co-working space App, Wealthy Spaces, Ms. Maipelo Letebele, said that Janice's determination, strong-will and pursuit of excellence is inspirational and worthy to be honored.
"Since meeting Janice 13 years ago, I have always been inspired by her determination and sheer will to thrive. Her constant pursuit of excellence in everything she does is proven in all her works.
This recognition by 1873 Network's Banking on Africa's Future to induct Janice into its 10 000 Points of Light- Hall of Fame, is not only fitting but a testament of who she is. What better day to honor her than her birthday. Happy Birthday and I am proud of you my friend."
Besides her pursuit of excellence in the business world, Janice is also a philanthropist with special focus on sending disadvantaged children to school, through her Janice Greaver Foundation.
The Janice Greaver Foundation is a unique non-discriminatory, non-profit organization whose scholarships are awarded on the basis of the need to send every child to school rather than on intellectual merit.
With its mission statement being 'Take Africa to School' and its vision statement being 'An Educated, Self-Sustaining Africa', her light-shining Foundation does not use any of the donations for salaries or other expenses since every cent put forth goes straight to pay school fees.
On the technology side, together with her business partner, Janice is set to introduce a gamechainging money magament application (software) for events called Ceremoney which gives the event host total control and accountability on transactions
Banking on Africa's Future - 10,000 Points of Light Initiative Director, Mr. J Singh, described Janice as a person with a constructive, positive, inspiring and forward-leaning attitude which must be recognized and be celebrated.
"I am, therefore excited to be part of a bank of Africa's hope in which Ms. Greaver's constructive, positive, inspiring and forward leaning attitude and actions are recognized and celebrated.
It gives me great pleasure to welcome Ms. Janice Jody Greaver as part of this community building project aimed at provoking, igniting and inspiring positive active citizenship.
I believe that connected people can choose to build communities from which problem saving can be conveniently accelerated and optimized. I hope the induction of Ms. Greaver will accelerate the process.
Since joining BOAF, I have been personally encouraged that my friends and acquaintances have been taking notice of my personal actions to give life to this initiative and in doing so help give visibility to the need and urgency to fast track the realization of the target 10,000 POLs.
Only yesterday, I was discussing with Mr. Xolani Kunene, a fellow member, about the power of numbers in delivering any promise. He concurs that it is within our power to build something bigger than the individuals taken in isolation to raise awareness that diversity presents a hidden weapon to promote inclusive ecosystems.
The Africa I Want is an Africa that is comprised by individuals whose share a common believe that each individual is an indivisible brand that need not be iconic to be shine." Said Mr Singh
Media content creator and member of the Banking on Africa's Future, Mr. Frederick Koomson commended Janice for her balance, maturity and composure in her dealing with issues especially in the media space and said she really deserves to be recognized as a Point of Light.
"I have come a long way with Ms. Greater from the days she was a presenter at the 1873 FM radio on various literacy programs powered by the 1873 Network.
I have been impressed by her balance, maturity and composure in her dealing with issues. I believe her induction to this Hall of Fame will help bridge the illiteracy challenge that is pervasive in Africa." Said Mr. Koomson.
In a statement, iniAfrica News, the Banking on Africa's Future project media partner which extensively covers leadership, corporate and legal matters across the divide expressed that in their engagement with her, Janice always displays impressive intellect and professionalism.
"The 10 000 Points of Light is a noble and life transforming project that builds a structured and organized bank of people who are mere human actors that use their God given gifts to solve societal problems and build extraordinary brands just by playing their part and thus becoming the light that shine bright in the African continent.
We believe that Africa's future is promising because of people like Janice. Our mission is to identify and showcase people whose thoughts and actions even on voluntary basis help to inspire others to pursue excellence in their friends of endeavor." – iniAfrica News Team