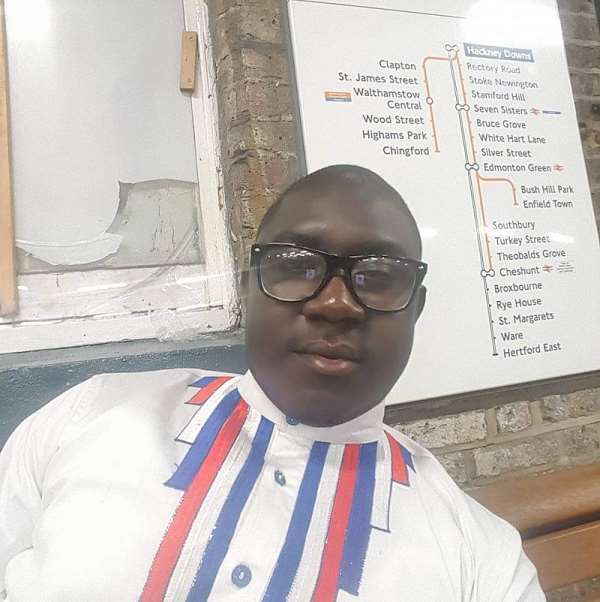 Director of Communications of the United Kingdom chapter of the ruling New Patriotic Party (NPP-UK), Mr. Nana Kwaku Ansah has taken a swipe at the two Citi TV/FM journalists who were recently arrested by operatives from the National Security Ministry.
He describes them as "criminals" who allegedly used 'pretence' to gain access to film at the National Security Ministry, a security zone.
Mr. Ansah, a media personnel and General Manager of Naspa FM in UK made the 'distasteful' comment against the journalists, Caleb Kudah and Zoe Abu-Baidoo in a Facebook post.
He accuses Caleb Kudah of trying to court public sympathy for himself by "playing the tribal card" when he [Caleb] revealed on 'The Point of View' program on Citi TV that he had to denounce his Ewe ethnicity to escape more beatings.
"These two journalists are just criminals and want to play tribal for public sympathy.....," the former Sports Broadcaster with Nkawkwa-based Obuoba FM wrote on Facebook.
On Tuesday, May 11, 2021, Caleb Kudah was arrested and allegedly assaulted by national security operatives. This was after he was caught filming within the premises of the National Security Secretariat.
Within an hour of Kudah's arrest, about seven armed National Security operatives stormed the premises of Citi FM/TV in three pickup vehicles to arrest Kudah's colleague journalist, Ms. Zoe Abu-Baidoo for receiving files from Mr. Kudah.
The two journalists were released on the same day after their arrest.
Meanwhile, the National Security Ministry says it has taken the assault claims made by Mr. Kudah serious and would launch an investigation into the claims.
--- // contributor on Modernghana