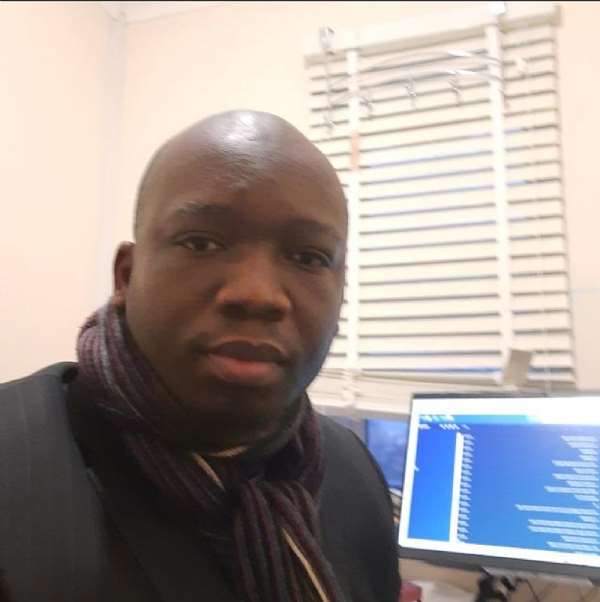 I have read many comments which say until the people change their attitudes (as others put it fix their attitudes) the country cannot be fixed. Although there is truth in this, every good leadership shows direction , it cannot be over emphasised the more. The hallmark of every good leader is his ability to design systems that will make things work. Things such as attitudenal change are not automatic, a working system will force the population to change their attitudes for the better even if they dislike. No one will go to work late, if they know it will lead to a sack, and know very well that once you get sack no amount of pleading can change the decision.
I have most of the time use this basic example: On many of the UK roads no driver including the irresponsible ones will overspeed in places monitored by speed cameras, because if you do within less than a week, a letter will drop through your letter box written with scary words, either fine or ask to pay to attend a course or ask you to send your hard earned drivers licence to DVLA for point deduction. Once that letter gets in, your day is ruined. To avoid going through this stressful situation, generally one is careful when driving.
What I am arriving at is this, there should be a working systems in place. Every home in UK has three bin containers provided by the City Councils. One for normal waste, second for recycling waste such as plastics, cans, cardboards etc and the third for green waste. So if we say there are no plastic waste on their streets, yes someone has put in systems to ensure plastics waste are not thrown on the streets. Nobody in his normal sense will be dumping waste in the gutters (there is no open gutter in the other side of the world anyway) whiles they have waste bins right in front of their houses, and is emptied on regular basis. That is leadership: systems should be designed by leaders not the citizens. Leaders are expected to see what the citizens are not seeing.
As COVID-19 pandemic measures being easing up, the government in the UK has put in measures to restart the economy (a lot of monetary intervention) for businesses to kick start. This is not the work of the citizens but government, reason why the citizens have entrusted them with the country's resources.
As a country Ghana, the two political parties have unfortunately failed the people in the area of providing good leadership.
Without showing leadership by example, put in necessary interventions, create jobs, put in necessary monitoring systems to check that the people are doing the right thing etc, things are not going to work automatically. Unfortunate, our beautiful green landscape and our rivers are been destroyed by illegal mining whiles we have leaders looking on.
I am very worried about the quantum of graduates our universities are producing every year. It does not seem to me there are any plans for them. We need to take a second look at our educational system too, it is not helping (good leadership is expected to see that).
The country should as a matter of urgency invest in construction, mechanised agriculture (plant and animal), move on to processing and export. We have plenty of farm lands under utilisation, that need to be put into good use (before galamsey destroys them).
Since Tetteh Quarshie's time , the same manual way of producing cocoa (one of the major export for the country). The youth will go into agriculture if we use scientific approaches. Other side of the world, farmers are those who drive the top range cars.
Systems relating to law and enforcement should not be compromised if we are to make progress as a nation.
We need leaders who can strategised and design systems that can propel the nation to compete in the technological world. So far both past and present leaders have woefully failed the nation. Instead of strategising to develop the nation, it seems to me they spend more time to strategising on how they can steal from the nation's coffers undetected.
Yes, the citizens should fix themselves, but it is in a right direction to call on the ruling government, present nation leaders to 'screw fix the country' because our people are suffering.
Martin Kyere (Aston University UK)