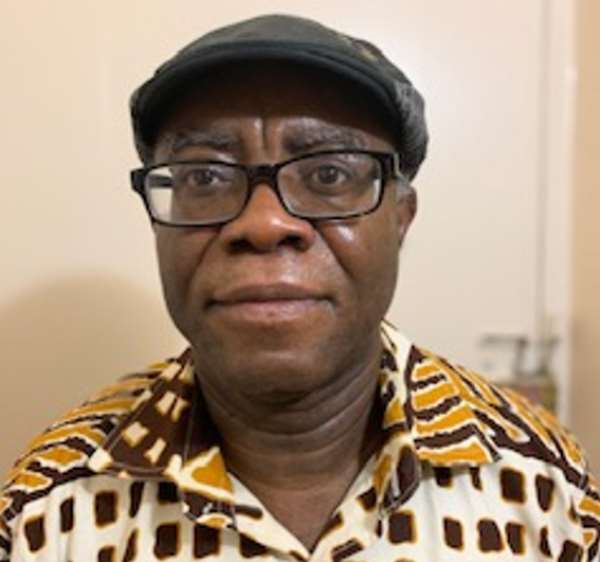 We just witnessed the Chinese send a rocket into space that successfully landed a couple of days ago without incident, in spite of what American and other Western space scientists wanted the rest of the world to believe that, somehow, their Chinese counterparts were some scofflaw rascals who did not want to play by laid-down international rules and conventions. I kept wondering why our governments, both past and present, had not been foresighted or visionary and progressive enough to have entered into a multiplicity of bilateral agreements to enable us to learn a lot of things in such profitable ventures as ceramics, poultry, farming and other economically gainful enterprises in which Ghanaians stood to greatly benefit, instead of our diplomats unwisely collaborating with the Chinese government to facilitate the dumping and swamping of our beloved nation with ecologically destructive Galamsyers. Our leaders are not very intelligent, progressive and patriotic, or are they?
When it comes to the wanton destruction of Ghana's landed, forestry resources and waterbodies, it is not just a facile question of who has been directing the illegal small-scale Chinese and other foreign miners into our country. It is at the very least, a three-way street. It could very well be a four-way street. I also know that the average Ghanaian diplomat abroad is often not nearly as intelligent, on average, as his/her Chinese counterpart. And for the most part not nearly as remarkably and/or significantly intelligent as his/her counterparts on the rest of the African Continent. Else, Ghana would not have the largest colony of Chinese nationals on the African Continent who do not seem to be adding significantly to the level and capacity of our economic development, besides road construction. The latter phenomenon, by itself, may not necessarily be such a bad idea, if it were proportionately reciprocal. By expert population estimates, Ghana, with just a little over 30 million citizens and inhabitants, has about 700,000 (Seven-Hundred Thousand) Chinese migrants and immigrants even as I write.
It does not matter the least bit that the overwhelming majority of these Chinese nationals are temporary residents who only come into our country to conduct short-term business transactions and other forms of trade and then leave in short order. What matters her is the general impact on our environment and natural resources that can be objectively and scientifically attributed to these Chinese migrants and immigrants. So far, the prognosis is not very encouraging, at least vis-à-vis our small-scale mining industry, forestry and environmental resources. I suspect that the Paramount Chief of Essikado, in the Western Region, is a reasonably well-educated man by modern global standards. But he surely does not come off to any equally reasonably well-educated Ghanaian citizen as a very intelligent man of the caliber of one who ought to be recognized as a traditional ruler of great or major repute. I make this very painful observation because Nana Kobina Nketsiah, V, does not seem to fully appreciate what it really means to be a responsible traditional ruler and a patriotic Ghanaian citizen.
Else, he would not have reportedly and vacuously issued the following rather bland and scandalous statement: "I met the Chinese Ambassador and he said, 'They don't come on their own accord, but it is our own people who invite them to come and even show them where the gold is'" (See "Essikado Omanhen Backs Chinese Envoy Over Galamsey" 3News.com / Ghanaweb.com 4/27/21). While I was growing up as a little boy on the campus of the country's flagship tertiary academy, the University of Ghana, Legon, there was another Essikado Omanhen and a staunch associate and lieutenant of the then recently deposed President Kwame Nkrumah, who was once Director of African Studies, who would not have made the sort of outrageous Chinese crime-justifying remark that is attributed to the present Omanhen of Essikado. You see, the Nana Kobina Nketsiah that I once witnessed in the company of the immortalized Prof. JH Kwabena Nketia would not have made such a bland, pointless and even morally self-destructive statement as the one attributed to the present Essikado Omanhen who, by the way, may be approximately my own age.
You see, we are talking about the future survival of our children and grandchildren here; and the rather infantile logic of who directed these nation-wrecking Chinese nationals to our mineral resources is not the real issue at stake or the crux of the matter here. You see, if the same Chinese Ambassador who reportedly made the remark attributed to him by Nana Kobina Nketsiah witnessed and were made aware of the maltreatment of some of these Chinese nationals right here in Ghana, he would promptly issue a public and official statement vehemently decrying the same. In sum, the more relevant question which Nana Kobina Nketsiah, V, ought to have asked the Chinese Ambassador ought to have been the following: "Mr. Chief Resident Chinese Diplomat, what suggestions do you have for dealing with the environmental hazards which your nationals have been wantonly wreaking on our lands, waterbodies and natural resources? What plans have you put in place to collaboratively help our local authorities and our Government deal with this long-term existential menace?"
A foresighted Omanhen or invested major traditional Ghanaian ruler would have even requested to be enlightened or educated about measures which the government in Beijing would have taken, if such predatory environmentally destructive activities were to be taking place in China by either Chinese nationals themselves or a deleterious combination of Chinese and foreign nationals. You see, Americans would be quick to point out to an ideationally famished Nana Kobina Nketsiah that "Blaming the victim is invariably not the most productive tack or approach to solving life-threatening problems such as the raging Galamsey menace."
*Visit my blog at: KwameOkoampaAhoofeJr
By Kwame Okoampa-Ahoofe, Jr., PhD
English Department, SUNY-Nassau
Garden City, New York
April 30, 2021
E-mail: [email protected]