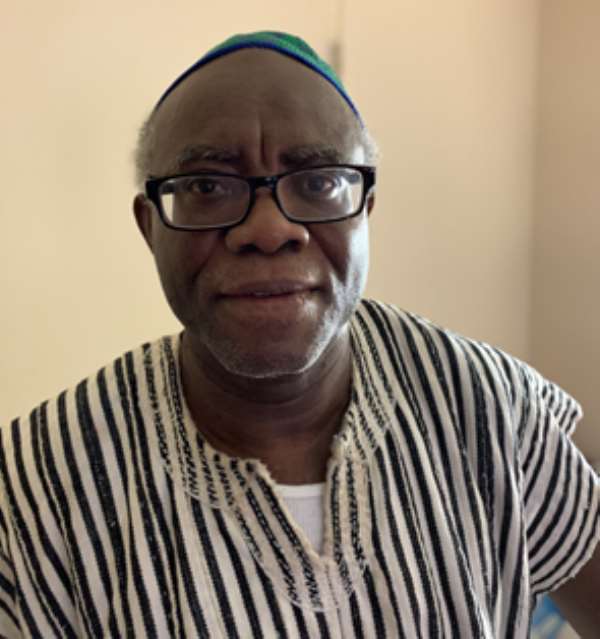 It is former President John "European Airbus Payola" Dramani Mahama who has been traipsing the length and breadth of the country threatening to rain death, mayhem and total destruction on his political opponents. So, it is not clear to me precisely what they mean, when critics of the present government assert that Ghanaians are deathly afraid to bitterly complain about Dumsor, or the perennially erratic supply of electricity, in the country because it is Nana Addo Dankwa Akufo-Addo who currently holds the reins of governance, and not Mr. John Dramani Mahama under whose watch parliamentarians like Mr. JB Danquah-Adu, and prominent local administrators like Mr. Peter Kenyenso lost their lives under mysterious circumstances that were never seriously or thoroughly investigated (See "Dumsor: Ghanaians Were Vitriolic Against Mahama – Bridget Otoo" Ghanaweb.com 4/22/21).
We must also significantly highlight the fact that during the first term of Nana Akufo-Addo's tenure in office, that is, for some four years, there was absolutely no significant energy-distribution crisis throughout the country, even under the extremely stressful COVID-19 Global Pandemic. So, it beats my imagination that the cynical likes of Ms. Bridget Otoo, the former TV3 staffer, insist on comparing the Stygian or total blackout that prevailed in most of the country under the watch and tenure of former President Mahama and the relatively far more limited disruption in power supply and distribution in the second term of Nana Akufo-Addo. The fact of the matter is that not only has President Akufo-Addo demonstrated far more competence in his handling of the energy crisis in the country, his public relations dealings with the Ghanaian citizenry are also far more tolerable and laudable than the regime of the same that prevailed under the tenure of the Mahama-led government of the National Democratic Congress.
The preceding is very ironic because Ghanaians have always been made to believe that Mr. Mahama is the most formidable communications expert that ever acceded or succeeded to the Presidency, although his handling of both the "mysterious" and "suspicious" passing of President John Evans Atta-Mills and the Dumsor crisis left much to be desired. For instance, an egregiously megalomaniacal Vice-President John "Akonfem-SADA-Kanazoe" Dramani Mahama wanted Ghanaians to believe that the sudden passing of his boss and immediate predecessor was an auspicious and opportune act of Divine Providence purposefully engineered to crown Mr. Mahama as the first post-independence born Ghanaian leader, effectively negating the relevance and imperative necessity for Ghanaians to know precisely under what circumstances the man whose very handsome salary and perks and other fringe benefits they were the underwriters transitioned into eternity.
To this day, the former President has yet to officially inform Ghanaians whether he had demanded to be furnished with an autopsy report on the death of his then-immediate boss before exultingly concluding that it was, indeed, Divine Providence who had deemed it to be perfect timing to fatally and permanently remove the implicit political obstruction that was the corporeal presence and existence of President Mills, in order to replace the latter with his far more deserving Arch-Lieutenant. You know what, my dear sister and aunt Bridget, what we are talking about here is a question of leadership style and competence; and when it comes to the latter, Nana Addo Dankwa Akufo-Addo is simply peerless or without compare or a rival on the present Ghanaian political terrain. Indeed, were she generously endowed with a good mnemonic capacity or memory faculty, Ms. Otoo could have vividly recalled a then-President Mahama "vitriolically" insulting the intelligence of the country's private entrepreneurs whose businesses and livelihood had been literally wiped out by Dumsor that, somehow, these hardworking entrepreneurs had not been smart and creative enough to deftly and suavely work around the extremely erratic schedule of Dumsor and thus save their businesses and their livelihoods.
Even worse, Mr. Mahama would haughtily and sternly caution the very Ghanaian voters who put him in Jubilee House to desist from criticizing his abjectly poor administrative performance because they had, themselves, never been elected to the august and coveted Presidency of the Sovereign Democratic Republic of Ghana. As well, an extant President Mahama would disdainfully inform Candidates Akufo-Addo and Mahamudu Bawumia that they were well beneath Mr. Mahama in class status because the now-President Akufo-Addo and Vice-President Bawumia had never been elected substantive President and Vice-President, respectively, of the Sovereign Democratic Republic of Ghana.
You see, I sincerely don't see what is so "humble" and "honest" about an insufferably arrogant and seismically defeated former President Mahama mischievously and desperately attempting to finagle his way back to Jubilee House, the John Agyekum-Kufuor-constructed Presidential Palace which a scofflaw Mr. Mahama virulently insists on being hell-bent on renaming the Flagstaff House which, by the way, was never the falsely alleged Nkrumah-resident Flagstaff House, which actually presently occupies the background or backyard of Jubilee House as the veritable highly prized architectural landmark and museum piece and the relic that it definitely deserves to be.
*Visit my blog at: KwameOkoampaAhoofeJr
By Kwame Okoampa-Ahoofe, Jr., PhD
English Department, SUNY-Nassau
Garden City, New York
May 2, 2021
E-mail: [email protected]