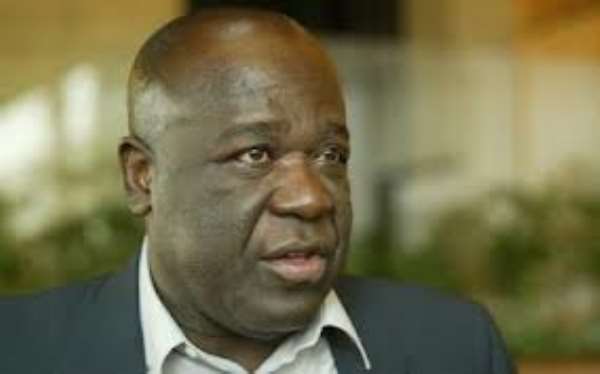 Now, in his "reflective" address to the Greater-Accra Region-based Rotarians, Mr. Sam Jonah raised the patently pedestrian issue of Parliamentary Crooks in Ghana's National Assembly of whom he had been authoritatively informed were in the active nation-wrecking habit of soliciting bribes or payolas in order to pass bills favoring their clients and political sponsors that may not necessarily be in our collective national interests and, indeed, are almost invariably not in our national interests as a people. Mr. Jonah says that his privileged awareness of such patent act of political criminality was let on to him unimpeachably and authoritatively because it came from Mr. Alban SK Bagbin, the present Speaker of Ghana's 8th Parliament. Mr. Bagbin is also the man who was once given the dubious accolade of "The Parliamentary Methuselah" by Mr. Manasseh Azure Awuni, the locally renowned investigative reporter, because the recently retired Member of Parliament from the Nadowli-Kaleo Constituency, in the Upper-West Region, is also Ghana's longest-serving Fourth-Republican Member of Parliament.
Of course, it goes without saying that you simply cannot have men and women of any remarkable integrity, when you also have seasoned career robber barons like Mr. Johnson Asiedu-Nketia, the dynastic General-Secretary of the country's main opposition National Democratic Congress (NDC), also popularly known as "General Mosquito" and, relatively more recently, "The Bui Dam Woyome," as a member of your Parliamentary Service Board (PSB). The preceding in of itself ought to have told Mr. Jonah that the political and moral credibility of Speaker Bagbin is, at best, suspect when it comes to a dispassionate discussion and analysis of the critical subject of the political and the professional integrity of both of our Fourth Republican Parliamentary establishment and the men and women who occupy or constitute the bona fide membership of the same.
At any rate, by and large, our Members of Parliament are, fundamentally speaking, no different from those in even the most advanced democracies around the globe, such as the United States of America, Canada and Britain. The latter group of Parliamentary and Congressional Politicians only tend to be relatively more sophisticated in their general knowledge and appreciation of the finer details of modern democratic political culture, if also because they have been practicing this progressive system of shared governance for much longer than their counterparts in the Third World. They also tend to be more socially responsible and civically patriotic because they are products of an education system and an academic and professional curricula that promote a far greater sense of civic responsibility. Plus, the law, especially the disciplinary or punitive aspect of the law, works with a kind of iron-clad efficiency that has been known to be virtually nonexistent in our part of the largely neocolonialist world.
In other words, it all boils down to law enforcement. Here in the United States, for example, our Congressional politicians at both the State and Federal levels are routinely caught up in fraudulent acts of criminality. The main significant difference here is that here in the United States of America, guilty politicians are swiftly and routinely punished. In Ghana, they are shamelessly celebrated and unconscionably promoted. Which perfectly explains why former President John Dramani Mahama would still be seriously considering gunning, once again, for the Presidency even with solid forensically sustainable evidence indicating that he has on several occasions thievishly used his well-salaried official position as Vice-President of the Sovereign Democratic Republic of Ghana to extort humongous amounts of payolas at the expense of the hardworking but wantonly exploited Ghanaian taxpayer.
By Kwame Okoampa-Ahoofe, Jr., PhD
English Department, SUNY-Nassau
Garden City, New York
April 29, 2021
E-mail: okoa[email protected]