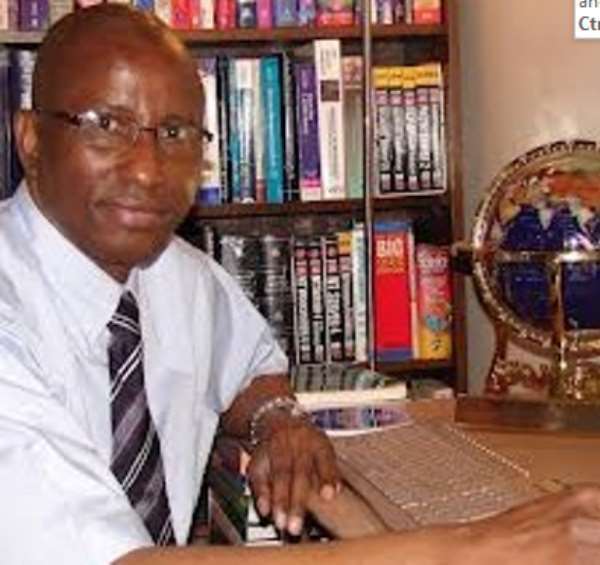 Of all specialised professionals of Gambia the most that disappointed the population is the legal fraternity. It is most amazing that after knowing all the legal realities of armed seizure of power our learned brothers, sisters, uncles and aunts closed their eyes to the truth and refused to challenge the illegal conduct of Gambia National Armed Forces in seizing power by force and keeping the whole nation hostage for almost 20 years now.
This article was written in 2011at peak of Jammeh in power. Tie being the judge Gambia's senior high profile legal hands are facing the Truth and Reconciliation Commission TRCC" one after the other. They are being asked about their individual and collective roles during the 22 years brutal dictatorship of deposed Yaya Jammeh, now on exile.
Do we need being legal experts to figure out one big reason why the legal fraternity kept mute over the most serious legal misconduct by an army sworn to defend the constitution and good people of Gambia? A fine guess is that our learned fellows thought their higher levels of competence was enough to survive and beat the hostile storms of brutality that lieutenant Yahya Jammeh and his junta regime set about bringing over the nation of peace-loving people.
Almost 20 years, the solid truth has proven our legal experts wrong. They have been proven wrong by thinking that it was their turn to milk the nation by sitting on lucrative legal cases to enjoy lifestyles beyond the reach of ordinary Gambians. For some time, this could have worked. But no, it has not worked well. The whole political environment is dangerous and unsuitable, and the legal environment is a big part of that.
Biggest beef of it all was this high seat of Justice Minister that our legal men and women took on the queue to settle on. Not for some time that some of them have been catapulted from hero to zero as the junta leader Yahya Jammeh learnt to change them like his under pants. In almost of 20 years since 22 July 1994, the junta regime of Gambia played the biggest musical chair show with no other profession than the legal brains of Gambia.
As a body of very qualified persons and with abundant knowledge that Gambia's problem has been more legal than anything from start, it is one big disappointment that a population of almost 2 million people continue to suffer without legal redress by those who could.
Now that one of their own has fallen victim of state persecution, Gambia Bar Association is barking all over the place wanting to be listened to. That is just unfair and least professional. There is also too much selfishness manifested. It is selfish because so many people have suffered worst fate under the clear watchful eyes of our legal experts and not once have they taken to the streets or raise collective voice against blatant injustice.
State Finance Minister Ousman Koro Sise was killed and his body set on fire. Journalist Deyda Hydara was gunned down and his killers still at large. Chief Ebrima Manneh disappeared without trace. More than a dozen school children were openly fired on and killed by armed forces of Gambia in broad day light. It is amazing that our legal experts failed to follow these cases up. The usual legal reason of no evidence is what you here always.
Apart from the killings and torture cases that many people suffered in almost 20 years, lot of people had their jobs terminated without due legal and diligent administrative process. It has hardly been the case that people who suffered arbitrary termination of employment get help from our legal experts.
Many communities had their traditional land holdings confiscated without compensation. Some of the landed properties have been grabbed by Yahya Jammeh. Others have been taken in the name of government decision. These and many other serious legal issues still keep piling up and not once have the legal fraternity chipped in.
Worst still, by negotiating and receiving legal jobs from an illegal regime, Gambia's legal professionals have simply compromised every principle of 'right thinking' judgement. It is a matter of saying loud and clear that they are one way blind to the truth or have decided to close one eye and settle with illegality till doomsday.
As president of Gambia, Yahya Jammeh is openly engaged in private business with exploitative profit motives. How far have the legal experts tried interpreting the constitutional implications of these gross financial and economic misconducts by the president?
People's representatives at the House of Parliament have in the past abused authority by over-stepping their mandate. They have passed lot of bills without due process and outside their political and legal mandate. Now they even want to crown Yahya Jammeh king. What is the position of Gambia Bar Association on all these?
Now the time of truth has arrived. Will the nation's most capable legal hands free the country from the wicked grips of an illegal government or stay keeping mute as they also fall one by one?
By Sarjo Bayang, UK