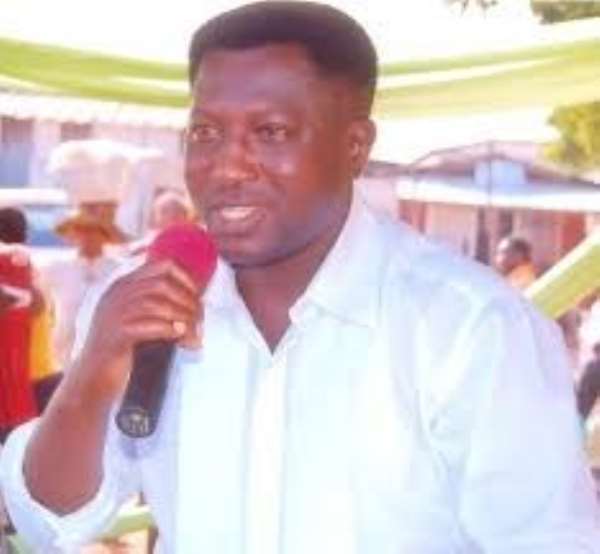 The firebrand Executive Member of the Tema East branch of the National Democratic Congress (NDC), Stephen Ashitey Adjei, says he foresees some elders of the party, especially former Interior Minister, Dr. Benjamin Kumbuor, leaving if a rain of insults that has been unleashed is not stopped.
And the stoppage of the insults, he writes, is the responsibility of former President John Mahama because it is his minions that are behind the tirade.
"Again, Mahama's babies with sharp teeth are at it and this time the target is Dr. Benjamin Kumbuor, such an important elder of our party. I will like to, on behalf of the party call on the former President to call these sycophants to order before they chase Dr. Kumbuor too out of the NDC," Mr. Ashiety wrote.
In his latest epistle, he accuses the so called babies with sharp teeth of, "starting another war of insults on behalf of John Mahama against Dr. Kumbuor just like they did with our late Founder, Jerry Rawlings, and his wife, Nana Konadu."
The write up comes in the wake of Dr. Kumbuor coming under attacks for making some unpalatable assessment of the state of the party. He has been called a PhD holder without sense by Mr. Adu Asare, a former deputy Minister under Mahama and alo been dismissed by former Deputy Attorney General, Dominic Ayine as an old man who is out of touch with the party's masses.
At a program by some elders of the party in Tema, Dr. Kumbuor had agreed with another elder, former Trade Minister, Dan Abodakpi, that the NDC is ill, likening the party to a sick horse.
Dr. Kumbuor had then advised that the party concentrate on healing the horse, rather than rushing to name Mahama as the Flagbearer of the NDC for the 2024 election.
This is the assessment that did not go down well with some Mahama devotees in the party. A former Deputy Attorney General in the Mahama government, Dominic Ayine replied that Dr. Kumbuor and Mr. Abodakpi are living in a bubble.
"Insults like these are the ones which drove our party founder and our mother, Nana Konadu out of the NDC. They are the same style of intolerance and disrespect which led to astute party stalwarts like Martin Amidu, Koku Anyidoho, Allotey Jacobs and others to become estranged with the NDC. And they always come from the same people, the Mahama boys and girls.
"We cannot afford to lose anymore party stalwarts on account of this behavior from the Mahama camp and so we demand that Mr. Mahama calls these his sycophants to order immediately," Stephen Ashitey Adjei wrote.
The Tema East NDC firebrand has of late taken to publishing epistles on party issues after the NDC lost the 2020 elections.