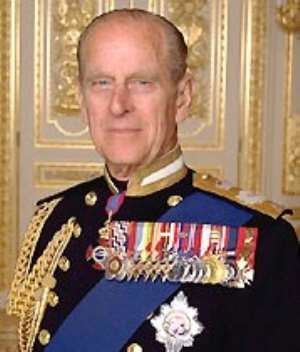 The People's Democratic League (PDL) has learned with sadness over the death of the beloved husband of Queen Elizabeth II, His Royal Highness The Prince Philip, Duke of Edinburgh. Her Majesty The Queen announced that his husband died in the morning hours of Friday 9th April, 2021 at Windsor Castle in England.
Died at the age of 99 years, Prince Philip was the first male royal consort since Queen Victoria's time in the 1800s — and the longest-serving consort in British history.
Members, supporters and sympathizers of the People's Democratic League (PDL), in and outside Sierra Leone, would at this time of the demise of a worldwide forward-thinking leader, wish to express their deepest sympathy and most sincere condolences to Her Majesty The Queen and the entire Royal Family at this sad time.
The Queen and her late husband, Prince Philip, Duke of Edinburgh, visited Sierra Leone on the royal yacht Britannia from 25 November to 1 December 1961. Queen Elizabeth II Quay in Freetown is named after her. The late Prince Philips had been married to Queen Elizabeth II for 73 years.
Prince Philip was born in Corfu on June 10, 1921; he was a man of great character who will be remembered for his good works. He was a wonderful supporter of Her Majesty the Queen and carried out his duties unrelenting.
The Duke of Edinburgh will be sadly missed and our thoughts are with Her Majesty and the Royal Family at this very difficult time. We know the sense of loss will be felt across the global village, including here in Sierra Leone.
We join in praying for members of the Royal Family as they mourn and may God bring them comfort.
As we give thanks to God for a life lived to the full, may the soul of Prince Philip rest in absolute peace and rise in glory.
Signed:
Alimamy Bakarr Sankoh
Founder, Leader, and National Chairman
The People's Democratic League
PDL
For and on behalf of members, supporters, and sympathizers of the People's Democratic League (PDL)