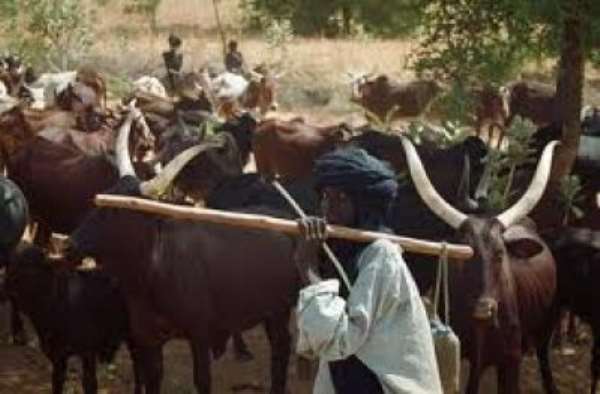 The response of President Muhammadu Buhari to the Fulani bandits attacks ravaging and threatening the oneness of the nation is at most timid, negative , intrepid, and unbecoming of a 'People's General' whom I played a significant role , among other key activists, writers and columnists, in bringing to power in 2015 and 2019.
I do not regret helping Buhari win the elections, because, having been successfully rigged out in 2003 and 2007, and losing in 2011, a win in 2015 is enough to correct the electoral injustices of the Obasanjo and Yar'adua years. I wrote a highly circulated piece then in December 2011 titled 'Buhari, Jonathan and Boko Haram' where I posited that:
"A man that could garner 12 million (official) or 14 million (unofficial) votes representing 36% official and 42% unofficial in an election where all the PDP machinery was unleashed including enormous funds, traditional institutions, governors, ministers, ex-presidents , INEC and forces of intimidation from the police, soldiers and other agents of coercion is certainly a force to reckon with in Nigeria.
By that time of 2011, Buhari was a taboo to most Christian and Southern based activists, and I was told the piece was reprinted and distributed widely as leaflets in the north, when even northern elites shunned the Daura born general for reasons of touted extremist views. "Buhari is the most popular politician in the north. Had the 2003 and 2007 presidential elections been held according to minimum acceptable standards, Buhari would since have handed over to another President of Nigeria".
I will always fight injustice in Nigeria, no matter the tribe or religion, therefore, defending Buhari at that time when the Jonathan bandwagon was the incentivize mantra , brought some recriminations from colleagues, clerics, activists, and yet brought people who changed their minds concerning the former coupist. I condemned the northern elites two months before they deposed HRH Emir Sanusi Lamido Sanusi from Kano and abused them after they deposed the progressive Emir. I warned them that the north has failed, and soon the fruits of the deposition of a most progressive and broadminded traditional ruler will be felt.
I wrote in the piece 'Emir Sanusi Deposed: Sultan Sa'ad, Shehu El-Kanemi's Turn Is Loading' that
"Governor Ganduje has humiliated the north. He has desecrated the revered emirate mystique of northern Nigeria. This nuisance may continue until Almajiris turns Emirs to lap dogs. Babangida started it, Abacha joined in 1996, Obasanjo and Aliero took it to another level in 2005. These men are former Presidents. Now a Governor is threatening an emir as though he is a councilor. Soon a local government chairman will depose the Emir of Bauchi, and soon again road transport workers will banish an Emir of Daura. Ganduje is sowing the seeds and it will germinate very soon"
Have Almajiris and Bandits not turned Northern Nigeria to where school girls are kidnapped, fingered, released and kidnapped again, while terrorist are being glorified, defended, pacified and amnestified-less than a year after my predictions.
I wrote in my last piece 'Hausa-Fulani Planning to Secede; Chad, Niger to Benefit Part 1' that
"Sections of Hausa-Fulani elites of northern extraction have been plotting how to secede from Nigeria since 2017 and the beneficiary nations will include Niger Republic and Chad. The only snag in the plan is the herdsmen who are not ready for any breakup of Nigeria, preferring a secured colony within the national space".
Though, some Hausa-Fulani politicians are plotting secession since 2017, with accelerated development of the region and linked interface with Chad and Niger Republic, the bandits of Fulani extraction are not interested in the project because the banditry business rakes in funds much faster than another scorched secession policy.
The speed at which Fulani bandits have taken over the Nigerian space is very alarming. These bandits are ninety five per cent Fulanis, Buhari's kinsmen; they see him as role models, defender, and helper. That's why they have the effrontery to challenge authorities whenever they are apprehended. I have interacted privately with many of them and they believe that as long as their brother is there, they can do anything. I have seen troublesome herdsmen harass and intimidate Police Commissioners, Area Commanders etc and got their kith's and kins freed from detention, without any bail conditions.
Buhari's response to the crimes committed by these Fulani bandits is at most timid, intrepid, lameduck,and leprous, by all intents and standards. Fulani herdsmen invaded Ifite-Ogwari and Anaku in 2018 and 2019 and as leader of an Igbo group, we waded into the matter. In January 2020, I waded into another arrest of Ifite-Ogwari Elders, incarcerated for close to three weeks with common criminals in State CID, AWKA. In concert with another Igbo activist, we piled pressure both locally and internationally, until the arrested elders were released. Their crime was the missing of few cows and the aged leaders of the Ifite-Ogwari Town Union was arrested. By the time we started piling the pressures, the political leaders of the towns were nowhere to be seen, all afraid of what I know not, until a day to their release when they resurfaced to take credit for the released elders.
In my little political space, I have intervened, in conjunction with few activists, traditional rulers' in matters affecting herdsmen and communities in the South East, with little support from any government and brought about peaceful resolution of crisis situations. I have talked with many youth who feel strong about Fulani presence in their communities, and many of them have changed their viewpoint to dialogue.
During the Endsars Riots in the South East in October 2020, I mobilized same activists and we debriefed some IPOB commands bent on destroying the properties of Hausa's in the South East. From Awka to Abakaliki, Owerri, Aba, Nnewi, we ensured the safety of northerners' lives and properties. Had we pushed our efforts to Rivers, probably the Obigbo Massacre would have been avoided-because the same people we talked to in Aba, were masterminds of the Obigbo crisis. We issued statements to recalcitrant groups, and warned Igbos, Ohanaeze and IDA in the north to prepare for attacks, in case our dialogue fails-the dialogues succeeded, and what happened in Obigbo couldn't happen in the South East.
In my little space, and in conjunction with fellow activists and clerics, we have de-radicalized some MASSOB, IPOB and Secessionist elements and helped some of them with some life sustaining empowerments, therefore I cannot comprehend how, President Buhari , with all the security reports at his disposal, all the military arsenals at his call, all the resources, and national budgets, cannot reign in kinsmen bandits.
I have found it unfathomable. I have complained to those in power, including those in the State House, as a Buharist, APC Chieftain, and faithful supporter of Muhammadu Buhari since 2003. I am won to make it public, because the concerns I have raised privately have yielded no result.
Buhari should wake up and rein in the bandits ravaging Nigeria. They are Fulanis, they are his kiths and kins. No excuse is acceptable. This is not the Change we fought for. I know my friends in APC will not like my view, but I have a duty bound by conscience to address evil wherever I found one, even if my brothers and friends are involved.
Buhari should know that Fulani's in Nigeria is 4 million out of 180 million Nigerians. 2million are of voting age and Buhari got close to 15 million votes in 2015 and 2019. It follows that about 13 million non-Fulanis voted for him. He is duty bound to protect every Nigerian, not just the 4 million Fulani people. Fulani's are not bad people; I know many good ones, including Christians with whom we have embarked on Gospel Missions together in Nigeria and parts of West and North Africa. They feel the same way as I feel. They want their Fulani kith to be reformed rather than radicalized. They believe that Buhari is not refining the foreign Fulanis to the culture of the Nigerian Fulani. The local herders are powerless before their foreign bandit kinsmen, and Buhari's response to this security situation is very timid and negative..
Written by Obinna Akukwe