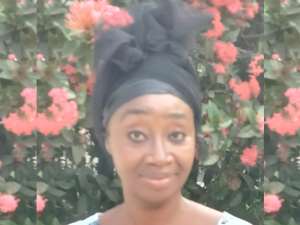 I am not a women's liber. I love being Adam's rib lever... He is caged to me inescapably at his rib. I am not a spare rib. I am his flesh and bone made of his same mould by divine imprint of old and holy breath of renown to be his stronghold.
I have overcome pride folly and self - actualized my divine origin. I am ecstatic by being created as a helper, COMPARABLE to Adam. I cannot think of anything better I would rather be! If Adam were self -sufficient he would not need me to be his helpmate and SOULFUL SOLE SUPPORT.
I do not wish or crave to be independent of Adam, I am also not dependent on Adam. I love being United as One. I love the excitement in his voice at the moment of recognition when he says huskily with primaeval assent: "Bone of my bone, flesh of my flesh, I will call her woman because she came out of me". Indeed, I am not independent of him neither is he independent of me. I revel in ideational Inter-Dependence. IT IS SO COOL.
There is no liberation in separation from source-code, just strife and self-negation.
Adams divine instruction is to have knowledge of his life's quest to love me with his very life in joint-surrender.
Adam Just needs to understand the mystery and mission of peaceful co-existence as joint-heirs with Christ. . "He who loves his wife love's himself". It is in loving me that he becomes his ultimate self. It is self-hatred for him not to love me. He is simply rudderless and unhinged without me.
I Give Adam Due Honor for knowing he is a Lost Soul without me by his side. I feel fulfilled knowing he is there with me. I look up to him and feel secure in his Trust in God who has given me to him for a season of sharing and caring. I am not subservient in joint- submission to one another.
Even when I am required to submit more to his leadership, I kid you not, I am an extremely strong woman, I am a woman rooted firmly in Faith, not tradition or neo culture. In weakness, I am made strong by HIS undying and Faithful Love. I am the heartbeat of his life. I am not meek and lowly and trampled upon with God as the centre of our unbreakable three-fold chord.
I am so very happy to be a woman. It is such a blessing as I ponder womens' day that just went By.
Let there be peace and light between Adam and Eve on Onyankopon's blessed earth. Two in one, conjoined. simplicita.. Eva is not a part of the union of two shall become one neither is Steve and all the other mind-boggling raging permutations.
Belated happy women's day.
Email: [email protected] yahoo.com