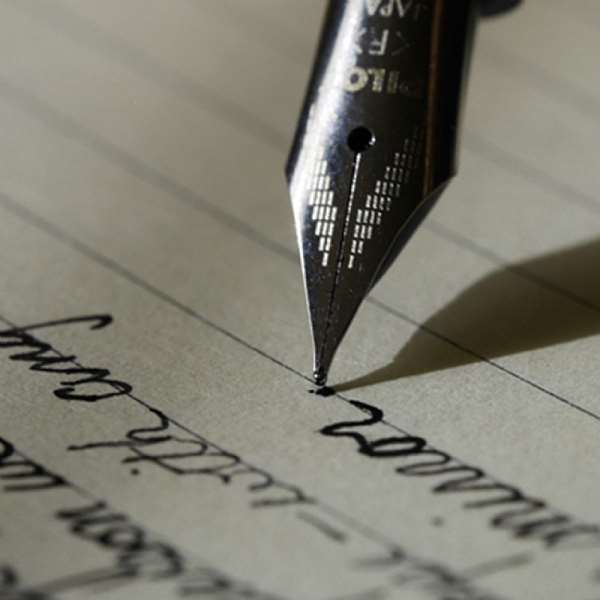 Our parents know what is better for us but, almost all the time nature knows what is best for us and will find a way of getting us to it. This is the case of Abraham Philip Kojo Akpor Kenya, whose parents wanted him to be a lawyer though he had a strong urge to become a musician. This rift of law and music was quelled when young Kojo Kenya seized an opportunity during his father's birthday party to dazzle guest at the party with his skill set and talent that left the guest speechless. This performance was the last straw that broke the camel's (his father) back and gave in to his (Lord Kenya) calls to be a musician. When Lord Kenya announced his presence with his first single 'car n'aba' in 1998, he was telling the world and Ghana's music space that among the passengers aboard the car there is he, who is on a mission to be the beacon of Ghana's rap. It was not a surprise that he joined the Slip music and released 'Sika card' his debut album the same year (1998), which became talk of the town. Lord Kenya knew he had all it takes to be the overlord of Ghana rap music, that's why he crowned himself the 'Lord' of Ghana's rap music. Throughout his career Mr. Heavyweight Champion, was a hardcore rapper with heavy punches (shades) that took light out of the eyes of his competition, he understood the art of rap very well and always crafted his songs to suit the needs of his listeners and have them dancing to his grove. To me he is one of the best lyricist to ever come from Ghana, his near-flawless lyrics were conveyed on a voice that made rap seem like an easy art as they flow ceaselessly from his tongue. His energy levels was another thing that him (Lord Kenya) a stand out, his energy levels was always high which was evident in the way he pit himself in his songs and how he relates to his fans when on stage. His stage was a colossus and it earned him the name Ghana's 2PAC, up until now I have not seen any music act with such high energy levels for there was no dull moment when Lord Kenya's song is playing. Again, visuals for his songs were very great; 3nyom no, Cry your own cry, Akasieni, Driver susuk), are all testaments to his great visuals.
Rap's Heavyweight Champion gave us both party songs and songs that addressed issues of the time. I have already stated that Lord Kenya understood the art of rap, that is; craft, lyrics, delivery or flow, punches and one important of all, shades (diss), that's what he perfectly did with 'Akasieni and Cry your own cry'. In 'Akasieni', he threw shades at his competition, telling them he is the super teacher, the rap professor. He calls them lower class rappers who need to learn from him, when he says, "… SSS rappers 3y3 aa mo mmra vars mo mm3 sua L.K, rapper, actor… rap professor ". He goes on to claim that he is the last resort in Ghana's rap when he states that, "… m'asi barrier no na who go come?" In Cry your own cry (CYOC), he threw shades at that competition that was trying to gain attention through throwing shades at him saying that "w't) nsuo mu", before I proceed I must say that CYOC is a classical example of crank music baked in Ghana. The songs focus was on those rappers who were nit paying attention to their ailing career but, rather turning all their attention on him (Lord Kenya) to the detriment of their career. They should let him be and should not seek a leeway to resurrect their almost dead careers, for he is an established brand and they can not bring him down, this he does by saying "… gold y3 gold nso 3nny3 n'af3 ne diamond… " that is gold is gold but cannot compare itself to diamond. He went on to say that irrespective of their shades he has spent 30 and still counting weeks on top of the music chart, he is still in the lead and their efforts have done little to nothing to change that. He tells the competition that "his lyrics is hotter than Azumah's right blow", they can try their best but, has the sucker punch that will put them to sleep. He also they can try fighting him but they will suffer the loss, "… wo ne me b3ko oo ade3kye aa hw3 wo mpo mu". In CYOC he killed them with this line "… w'ano so kwa mo nsu mo susu, I'm the undefeated, self indicated, musically intoxicated and I remain complicated they call me the champion K to the E. N. Y. A KENYA". Born again, which featured Ofori Amponsah is from a repentant lover seeking forgiveness from his lover after realizing his mistakes; this song is more than relevant in our era where partners feel their significant other has to be perfect, we tend to forget that we are humans and fallible. In our time when a partner makes mistake, the other finds it difficult to forgive and even when the other is ready to forgive and forget we have people who are blinded by ego and pride that they feel big to ask for forgiveness. Only if we had paid more attention to this song, many marriages would have been saved. In the end L. K and All 4 Real resolved to put a stop all their bad behaviours, one thing about thus song is that both artiste are now born again evangelists. Mr. P. O. P, my personal favorite from Lord Kenya's playlist is a tribute we all who finds it difficult to ask a lady out, that's given all the right circumstances and a greenlight they will choose to shoot their shot "over the bar", ")ntumi mfa k)t) nny3 nkwan". The magnitude of Mr P. O. P in our era is alarming that now guys argue that ladies should also propose in case they delaying. Maybe I loved this song because I was a future Mr. P. O. P, abeg let's move on to the next song. Sika Baa was a banger back in the days, but, actually this song was an address to our sisters' who sold their bodies on the open market of subtle prostitution and are bought at the price of material things. Ladies who cared more about material possessions than their dignity, "… as long as wo w) doe masa masa wo y3 darling na s3 wo sika no sa aa na w)b3kyer3 wo s3 wo y3 f…. " this line shows how the degree of materialistic behavior among our sisters' then and now. Driver susu k) was a road safety campaign song that addressed issues of safety on the road in three folds that is the driver, the passenger and the policeman on the road and how they all contribute to road accidents. Here are excerpts from the song, [Driver] "driver kakabukabu, 3y3 wo s3 wo tena mu aa na atu, an)pa tutuutu wo tum kwan am) Jacobu w'adi nkan ak) bu. W'ani san b3tena steer no akyi aka s3 Awurade fa y3n k) duru, 3kwan no da so nti wo ria so huhu, wo p3 no nt3m ak)duru w'ani b3te na wo da Korle- Bu… " [Passenger], me nny3 paapaa wo y3 passenger ma w'ano nna, w'ano faafaa wo nim car ka nso wo sene driver ankasa, Daa na wokasa hy3 no abufuo w'anya abotr3 na adane mpatu wuo… " [Policemen], "… w'anitua s3 car yi ay3 overload, kakra wo b3gye nti wo hw3 m'ano si road, 3nni one minute mpo wo b3teaa ooh accident by okra 3san ho 3toro oo, Daa na wo gye hy3 wo ho na nkur)fo) mma 3wu wo wife na wa k) ka s3 3n3 de3 s3 driver banza de3 s3 Abu.." Sika mpo mfa ne ho, is a song that reiterate the fact that life is precious than money and we should use money to fight for our life and the other way round. Because money is not the reason why the sun shines, in our pursuit of money we should choose the honest road for what is money if it does not satisfy our happiness? Again, money is not the source of happiness for happiness is our own making; there rich people who are still seeking for happiness. He Lord Kenya will choose happiness over money on any day and he says "… me suro wo wa nti na me nni wo)…" to affirm that fact.
Until he retired from rap music and hip life in 2010, Lord Kenya was one of the best rappers in Ghana, he is considered as one of the greatest Ghanaian rappers of all time. In his prime, Lord Kenya's lyrical came with the different shades of rap music he gave us and his skyrocketing energy levels earned him the name Ghana's 2PAC. Lord Kenya lived and acted as the rap lord during his days with his style and music during his days; Lord Kenya was the Heavyweight Champion of rap nit because he turned the rap game into a boxing arena but, because he Gabe punches that knocked out his competition and that made him the undisputed Champion.
Kofi Flair @ 25/ 02/ 21,
0547887405.