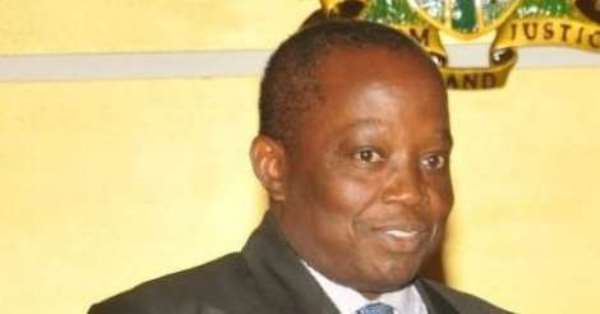 It is highly incomprehensible not to support the notion that the state is been extremely vindictive to the Auditor General retired Domelevo. I join many who assert that perhaps govt should have allowed him to complete the 3 months left for him to retire.
Nonetheless, it is also visible clear that Domelevo antagonistic posture and previous public utterances drew a battle line. Thus, the issue at present travels beyond compromise. It has attained a typical state of the crash of egos. It is a simple case of who wins the battle, government or Domelevo?
One of the challenges we have as people is how to deactivate our emotional prejudices from facts. We are all victims of speaking to emotions instead of facts and that has affected public discourse on many occasions.
Now let us try to dissect the facts.
Domelevo signed up to SNNIT pension scheme at the age of 17 (1960/61-1978), where many may have graduated from O-level or beyond. In fact, evidence suggest that he was been enlisted as a teacher under GES. At that age he is matured, coupled with the fact that he lived with his siblings and parents, and based on his own account of having been born in Ghana, it is difficult for him to have had an identity crisis with regards to citizenship.
When you are born into a family whether abroad or home country your identity is inherent. It is something you grow up. It shows in language, food, dress, and even physical appearance.
Thus, Domelevo choosing Togo over Ghana as country of origin on SNNIT forms will definitely not be a mistake.
In the matters of age deduction, taking a cue from my late mother, it is a matter of fact that people of Domelevos age have challenges with specifics, therefore, I have no doubt it maybe a genuine attempt to fix an error. Though evidence again suggest that after altering the date of birth in 1993 from 1960 to 1961, he again, filled another form in June,2002 at SNNIT where he used the previous DOB i.e 1960 instead of the updated one (1961).
However, for someone who have waged war on public servants who falsify age to extend their time in office, it draws concerns that he made those changes without recourse to an affidavit or notary public notification. So, is it wrong for the AGs board to fire those questions? When indeed he has been asking other civil servants similar queries.
In the case of the Office of the Special Prosecutor (Martin Amidu) vs. Samuel Adam Mahama (ex-John Mahama Brother) in the famous Airbus saga, one of the most upheld offense by Martin Amidu was falsification of documents by the president's brother. Therefore, if we found no wrong with Martins questioning of the president's brothers' documents falsification why is it wrong from the Auditor General board?
Taking up the challenge to fight political corruption is no joke, it requires un-shivered strength and tact. Domelevo has the strength but lacks tact. Domelevo simply talks to much and brandishes his achievements in the face of the politicians. He is too confrontational for his position and acts as a king living on his island.
The net effect is government vindictiveness. Yes. I agree the government is zipping him up, but Domelevo has funded the weapons been used against him, and it is a lost battle.
Adios!!
Nana Kwame Ofori
Agya Manso