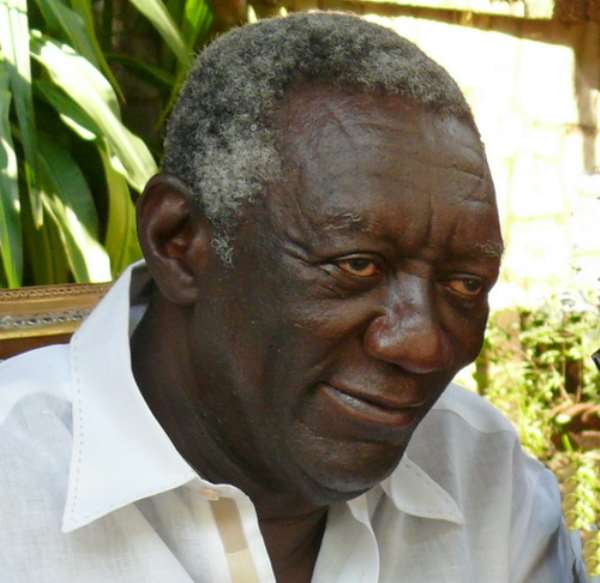 Former President John Agyekum Kufuor has said the media, in specific, and Ghanaians, in general, must give respect to the judiciary, especially the superior court of judicature.
"Give respect to the Supreme Court as journalists", he told Kwame Appiah Kubi in an interview on Accra100.5FM's morning show Ghana Yensom on Wednesday, 3 March 2021, adding: "I'm not sure the court would have issues with any journalist that reports rightly about its works".
"So, please, let's respect the court", he insisted.
"It is the court that interprets the law. It is not the President or legislature", he added.
There has been no love lost between the Supreme Court and journalists lately concerning the hearing of the election petition.
The Ghana Journalists Association (GJA) recently described as "obnoxious" and "threats to media freedom", a warning issued by the Judicial Service through its lawyers [email protected], that it will take appropriate actions against media houses who fail to delete certain comments its clients – Justices of the Supreme Court – find hateful and vengeful of their work vis-à-vis the election petition hearing.
The Judicial Service, in a letter to the media houses which, according to it, had published "hateful, spiteful, vengeful and incendiary" comments about the Justices of the Supreme Court, ordered the media platforms to "pull or cause to be pulled down and cleared from your platforms", all such statements and speeches.
The Judicial Service also demanded that those media houses, as well as all others, "prevent the publication of such statements and speeches on your platforms", and "forthwith, exercise the highest level of discernment, discretion and responsibility insofar as the publication of statements and speeches regarding the administration of justice is concerned".
Responding to the letter a press conference on Monday, 1 March 2021, GJA President Affail Monney said: "If not reversed immediately, the ill-advised, ill-timed, ill-crafted and ill-issued statement by the Judiciary can provoke a tsunamic backlash, lower the dignity of the court in the eyes of freedom lovers and critical citizens, pollute the media environment, undermine our impressive media rankings globally and dim the beacon of our democracy".
---classfm