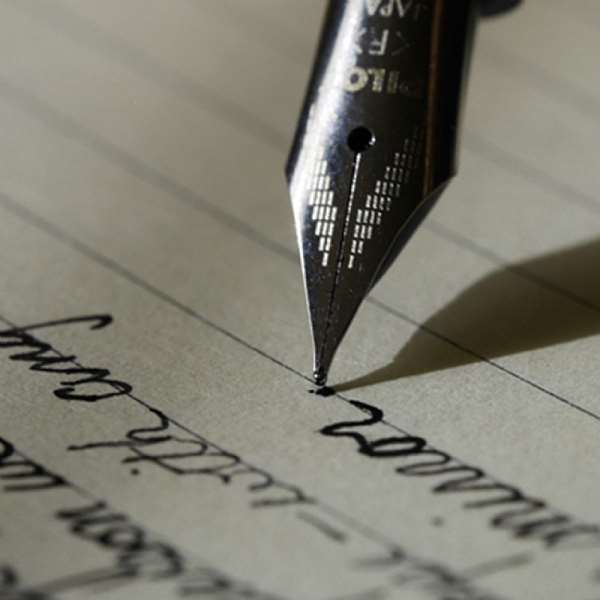 I have been reading some published reactions by Professors Kwaku Asare and Henry Kwasi Prempeh to any move or policy initiated by the current President of Ghana and some of the state institutions, especially, the Electoral Commission (EC) and the National Identification Authority (NIA).
Professor Kwaku Asare aka Azar, is a Ghanaian native residing in the USA with a PhD in Accountancy but a self-styled 'all knowing" in all issues, especially, Ghana laws. Professor Henry Kwasi Prempeh on the other hand is in Ghana and the Executive Director of the Ghana Center for Democratic Development.
These two individuals, probably by the virtue of their higher paper qualifications, feel that they are authority on any policies and programmes initiated by the government and the institutions in the best collective interests of the country and the people.
However, they are often seen to take opposing views and stance on such policies, critiquing them with derision to impacting them negatively.
They were both against the President directing Auditor General Daniel Domelevo to proceed on leave to exhaust his over three years accumulated annual paid holidays.
In Ghana, unlike in Europe and probably the USA, a public servant cannot forgo their annual paid holiday. Neither the employee nor the employer can take measures to let an employee lose their annual paid holiday by not proceeding on leave when due. Going on annual paid holiday is compulsory and non-negotiable in Ghana. The seriousness of this is enshrined in the 1992 Constitution and the Ghana Public Service Act on holiday leave.
Although the Auditor General is a Constitutional independent entity, the Constitution defines him as a public servant and accordingly places him in public service hence is bound by the Public Service laws in regards of annual paid holidays.
There is a precedent where the late President Professor Evans Atta Mills ordered the then Auditor General to proceed on leave to exhaust his then many years accumulated annual paid holidays.
These two honourable professors said nothing in criticism of the president's directive, l should think. However, when President Nana Akufo-Addo ordered Auditor General Daniel Domelevo to do same, citing the laws and precedent to back his action, the hell broke loose. As usual, Kwaku Azar and his colleague took him to the cleaners.
Why should some public servants feel that they have the right to accumulate their paid annual holidays without ever using them contrary to the laws in place? What authority have they to defy the laws with impunity, yet to be supported by the mentioned professors, who should rather know better, if indeed, they understand the laws, their applications, relevancy and do respect the laws without being biased for unknown reasons?
Derisively, they quote the same laws in place to argue their opposition to issues. They simply misinterpret the laws, although respectable and highly educated individuals as they are.
When the NIA decided to register Ghanaians to issue them with national identity card, there were criticisms by these two people.
When the EC decided to prepare a new voters register for election 2020 and thereafter, these two always all-knowing professors mounted their usual divisively destructive anti-government-cum-institution criticisms.
They argued on timing, the requirements for one's Ghanaian identity, cost and anything that was potentially favourable to their course as came into their mind.
The EC decided on accepting a Ghana passport, Ghana ID card or two already registered Ghanaians onto the new voter register vouching for one as proof of one's Ghanaian nationality but not the existing voter card.
The existing voter card prior to deciding on the new one, could be obtained by anyone presenting a National Health Insurance Scheme (NHIS) card. However, the NHIS card was issued to anyone residing in Ghana, whether a Ghanaian, legal or illegal immigrant, but wanting to avail themselves of free national healthcare. Therefore, the voter card could not be accepted for proof of one's Ghanaian nationality. It wasn't issued to their holders solely based on their identity as Ghanaians.
The Ghana 1992 Constitution has stated clearly who a Ghanaian is and how to acquire Ghanaian citizenship.
Nevertheless, these two honourable professors kicked against the EC's decision not to accept the existing voter card as proof for one's Ghanaian nationality to register the holders onto the new voters register.
Despite the EC citing the relevant constitutional articles to support their stance, Azar was quoting same but turning them upside down to explain away his opposition to the EC for not accepting the existing voter card for one's proof as a Ghanaian.
As l write, these same two professors are mocking the Supreme Court judges presiding over the election 2020 petition presented before them by presidential-candidate John Dramani Mahama.
While Kwaku Asare is deriding them as being Supreme Concert, Henry is calling them Supreme Comedians. How ridiculous of them!
I am only left to wonder who and what these two individuals think they are. The judges are applying the Constitutional articles, Rules of Court, Case Laws, proper court procedures and best court practices to hearing the case. Whatever decision they make, they quote laws extensively to back them.
Upon all the credible efforts they have so far made to give a fair hearing to the case as discerning Ghanaians and the worldwide public will attest, these two seemingly notorious professors clearly coming across as without substance, are holding a different view.
They are also in favour of obliging Ghana to recognise and accept the practice and rights of Lesbians, Gays, Bisexuals, Transgender, Queers and Intersex (LGBTQI), contrary to the Ghanaian traditions, practices and laws as well as the views of almost all Ghanaians. They have ignorantly, mischievously but pompously, been rubbishing the Ghana laws prohibiting such homosexual practices as colonial and archaic.
They are for anything, but which are opposed by majority of Ghanaians, although it is said, the majority is always right. I am very much aware of the exceptions to every rule where it could happen that it is not always that the majority is right. However, their views are selfish and inexplicably anti-Ghanaian and anti-development. In most of the issues they hold contrary opinions and do seek to distort the laws to support their porous views, the opinions of the majority of Ghanaians are rather right.
What is the motivation for these two individuals to behaving the way they do? Are they doing the dirty work of some political party, a group of people or certain individuals in Ghana and outside Ghana? I just can't understand them!
The fact that they hold PhD in their fields of study does not make them authority on every issue in Ghana. Their views can well be said by me to be oftentimes preposterous if not the mark of uneducated-illiterates!
Rockson Adofo
Friday, 26 February 2021