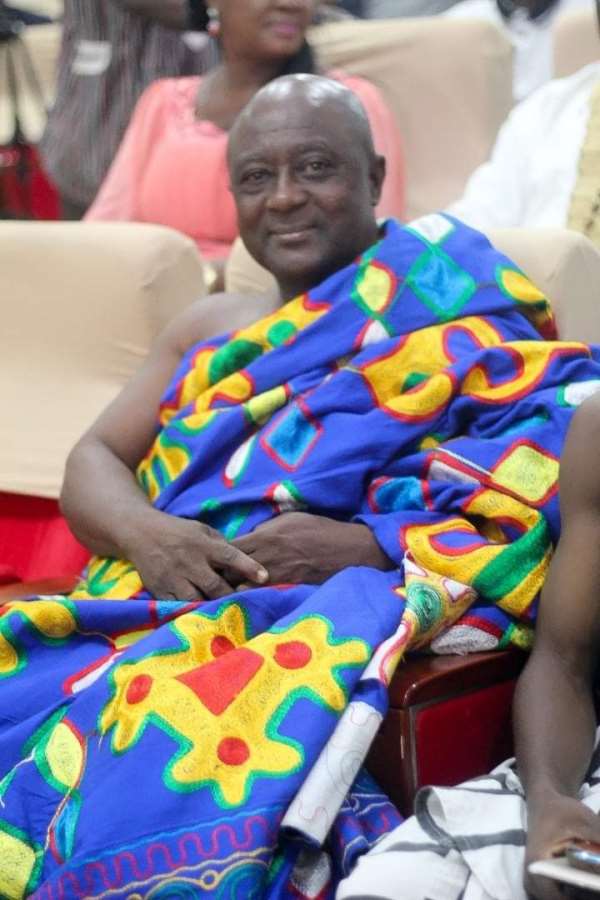 Never one to mince words, Sunyani Krontihene, Oboaman Bofotia Boamponsem II warned landlords in Sunyani Traditional area not to rent an accommodation or office space out to Homosexuals or any other person found to have been involved in the promotion of Lesbian Gay Bisexual Queer Intersex (LBGQI) activities.
Nana Bofotia gave the warning when he featured on Suncity 97.1 FM's morning show, dubbed "Suncity morning drive" in Sunyani on Thursday.
He charged landlords to do proper background checks on prospective tenants before releasing their properties to them.
The Head of Krontire Royal Family warned that any landlord found to shield persons involved in LGBTQ+ activities in Sunyani will face the full wrath of the Traditional Council.
He described same-sex relationships as an abomination, and that the ancestors of Sunyani abhor the practice.
Nana Bofotia made reference to the olden days where people found to have been engaged in such acts were seen as social outcasts and banished from the community.
He counseled Homosexuals who genuinely want to extricate themselves from the abominable act to seek help before their nefarious activities are exposed.