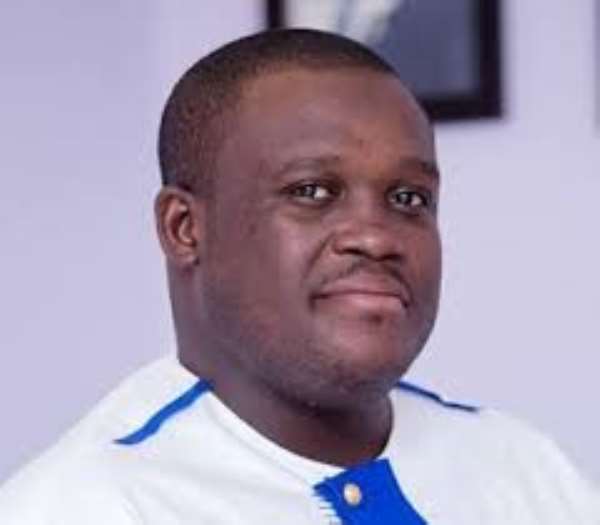 Member of Parliament (MP) for Ningo-Prampram Hon. Sam George says locking up LGBTQ+ office by the national security is in consonance with the laws of Ghana.
The National Security personnel on Wednesday shut down a newly established office of LGBTQ in the Greater Accra region after persistent pressure on the President Akufo Addo.
"I believe that, that action was in consonance with the laws of the land. And I actually hold the view that it was even late. I actually wanted to see more action.
"We will not allow anybody to bring 'trumu trumu' (LGBTQ+) or bring love with animals into this country and tell us it is a right. It is not a right, it is a mental disorder, and it is a crime by our laws. Our laws says is illegal, you don't have a right."
Speaking on GHTODAY, Thursday morning, the lawmaker said section 104 (1) a, b, and c of the criminal code is clear on the criminality of LGBTQI.
According to him, per the laws of Ghana, the promotion and advocacy of LGBTQ+ is also criminal.
"They are advocating for what they claim to be the right for homosexuals in Ghana. Homosexual is a crime in Ghana, so what you claim is a right is not a right, rights are justiciable," he stated.
He further explained that laws that give rights to Ghanaians are not applicable in foreign lands hence LGBTQI can't be a right in Ghana.
He opined that Ghana should have served a 48hour expulsion notice to the Ambassadors who allegedly attended the opening of the office of the LGBTQI + Rights Ghana.
"…Because their letters of credence submitted to H.E President Akufo-Addo when they were nominated by their respective countries to come and serve in Ghana mandates them to respect the laws of Ghana. And so, if you come as an Ambassador from whichever country, if you have perverted cultures and traditions and customs in your country and is normal for your country, is normal for men to sleep with dogs and women sleep with cats, you can't come to our country and tell us that even though our laws frown on it we should do what you like, we should have issued a letter of expulsion notice to those Ambassadors to serve a notice."