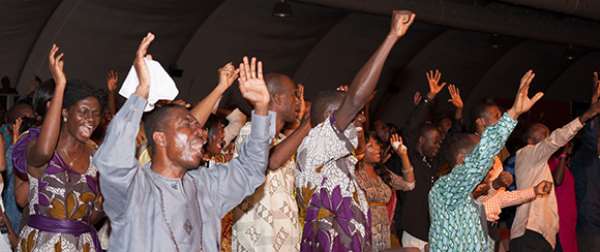 President of the Ghana Pentecostal and Charismatic Council, Rev. Prof. Frimpong-Manso says starting from 3rd to 5th of March, all churches in the country will be praying as well as educating their congregants on the covid-19 vaccination.
The covid-19 vaccination will commence on March 2, 2021.
According to him, leaders of all churches have already met last week and decided to use next week to pray for successful vaccination.
He said the Christian domination will educate congregants on the need to be vaccinated against the covid-19 which is causing havoc in Ghana and the world at large.
"...in fact last week, all heads of churches, we agreed that we should use next week; that is 3rd to 5th not only to pray but also educate people about the use of vaccines," Rev. Manso stated yesterday evening on GhOne TV news program monitored by this portal.
The Man of God chides Ghanaians for spreading all kinds of conspiracy theories and peddling falsehoods about the vaccines.
He believes the bible is not against any form of vaccination as it [the bible] believes in medical science.
"The bible believes in medical science. When this covid started; we were praying that God should give us a solution. We were praying that even if it is a vaccine, the doors should be opened and now that this vaccine has been discovered and being used; it's unfortunate that people in the name of religion, out of ignorant will cause such confusion in our country," he said.