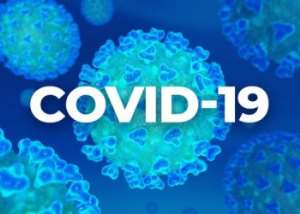 The world is fighting an invisible war that has negatively impact the world in diverse ways. This war the world is battling is COVID 19 pandemic. The bane of its negative impacts on families and nations are deaths and public health measures put in place to limit the spread of the virus which includes social distancing, lockdown, curfews in societies and the global network in production which had led to economic recession among challenge to the public health and the world of work. In order to have a lasting solution to this pandemic depend on a highly effective and safe vaccine.
Vaccines contain weakened or inactive parts of a particular disease-causing organism (antigen) that triggers an immune response within the body. Once the antigen-specific antibodies are produced, they work with the rest of the immune system to destroy and stop the actual pathogen (disease-causing organism).
Vaccine acceptance/demand
Vaccine acceptance/demand represent a spectrum of behaviours and beliefs from rejection of vaccine to active support for immunization recommendations. There several factors that increase acceptance/demand creation among citizens.
Social data collection and use: Before developing communication plans in relation to new vaccine introduction, countries should collect information from multiple sources on people's perceptions and motivations towards COVID-19 vaccines. Countries will find monitoring social media and mainstream media to understand the rumours, misinformation and public sentiments useful for deciding on messaging and communication interventions. Conducting rapid assessments using tools such as formal surveys and studies, focus group discussions, media monitoring is of more essential. Co-ordination and planning: When a new vaccine is being introduced in the country, various task forces are set up to work in specific topic areas such as Advocacy, Communication and Social mobilization, risk communication and community engagement are among such task force. The coordination mechanism should be established at both national and sub-national level to ensure localization of communication planning and implementation. Advocacy and stakeholder's engagement: when a new vaccine is being introduced in the country, the public will have questions and concerns regarding the vaccine and its effectiveness, safety, side effects, contraindications etc. to address this it is imperative advocacy with community influencers such us as community leaders, religious leaders, and others will need to be done to create an enabling environment and to garner support for COVID-19 vaccines. Advocacy meetings and events with key stakeholders in the country are crucial for acceptance creation. Capacity building: Capacity building of health workers, social mobilizers, community leaders and civil society organizations will be very important so that they are proficient in the vaccine preparations and communication needs and approaches as well as the roles they can play. It is vital to partner with media and providing them with structured media orientation to orient them about the vaccine, allow them to ask questions and to encourage responsible reporting based on facts will help in mitigating misinformation. Crisis communication: Communication crises can arise due to adverse events following immunization (AEFI), malicious rumours and misinformation, or other vaccine-related events. People will appreciate being informed about the proper investigation into such events.
It will be of more help if the above factors are considered at least three months before introducing now vaccine.
Vaccine hesitancy
Vaccine hesitancy refers to delay in acceptance or refusal of vaccines despite availability of vaccine services. Vaccine hesitant community is one that does not accept vaccines at the rate expected, given that services and vaccines are available, hence lower vaccine demand than expected. At both the individual and community level, if vaccine hesitancy is present, it undermines personal and community responsibility for immunization. Possible causes of COVID-19 vaccine hesitancy includes but not limited to the following. Lack of trust in the effectiveness and safety of the vaccine including the system that delivers the vaccine, lack/inadequate knowledge on the COVID-19 vaccine, beliefs that the risk posed by the vaccine is greater than the benefits, beliefs about rumors and misinformation on the vaccine, Lack of awareness on vaccine availability and schedule and when the population consider vaccination as o lower priority. Adding to demand creation to address these challenges includes,
Increase awareness of the vaccine's availability and vaccination service access points, improve understanding of the vaccine rollout schedule, increase self-efficacy to overcome real and perceived barriers, improve health literacy to understand vaccine information. Furthermore, Public health intervention programmes should focus on increasing the perception of the benefits of COVID-19 vaccination and reducing the perceived adverse effect and inefficacy. Clinical evidence of the safety and efficacy of COVID-19 vaccines are key messages to enhance rates of vaccine coverage. Promoting COVID-19 vaccination in the forms of advertorials and testimonials especially by prominent persons in the society and the country may prompt vaccination decision. Finally, it is crucial to reduce inequalities in access to COVID-19 vaccines due to financial constraints.
As countries are procuring and introducing new covid-19 vaccine for the citizens it will be of help if the above factors will be taking into consideration to increase vaccine acceptance. Let us all be committed to adherence to the COVID-19 safety protocols to break the chains of the disease transmission.
Compiled by: Anyimadu Kwasi Andrews.
Technical Officer Disease Control/BPH. Disease Control.
Contact: 0206644599.