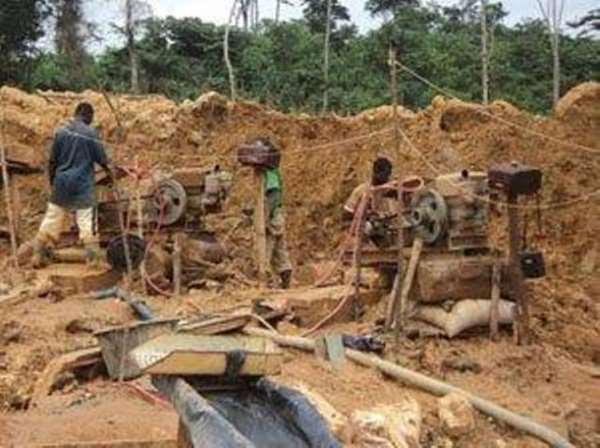 Thanks for sharing, Daryl. The irony is that in the process of creating wealth for a powerful, and well-connected few, under the guise of community mining, Akyem Abuakwa is actually being impoverished, by the destruction of its priceless natural heritage - the value of which would paradoxically skyrocket if the accursed gold and bauxite were left in the ground.
Massa, you have called out community mining, for what it actually is: a clever stealth-ruse to legalise the operations of wealthy and super-ruthless galamsey-syndicates, using rural youth, as convenient-social-pawns.
We are victims at Akyem Juaso, too - where our family's freehold 14-square mile upland evergreen rainforest property has been under relentles-seige for decades, by galamsayers, chainsaw bushcut lumber producers and illegal hunters. The lawlessness and impunity we contend with, on the ground, so to speak, is hard to reconcile with the PR-hype, of a nation in which the rule of law is said to prevail, sold to the world.
Yet, we still persist in trying to implement longstanding plans for a conservation-through-ecotourism initiative, to create a sustainable green future for the area, in the face of all the egregious environmental degradation. Luckily, the younger generations of our family, who have now taken over running our landholding, in the Eastern Region, are determined to ensure a sustainable green future, for all the rural communities that we are an integral part of, across tge region. Bless them.
Luckily, posterity can neither be intimidated nor bribed - and will judge the complicit Chiefs, amongst our present-day traditional leaders, harshly: condemning them as the worst in Akyem Abuakwa's entire history. No question. Their hypocrisy, greed, shortsightednes and arrogance has been nothing short of disastrous. Their lack of foresight, in failing to protect and preserve our priceless natural heritage, from apocalyptic-galamsay, cloaked as community mining, is beyond belief. Pity.