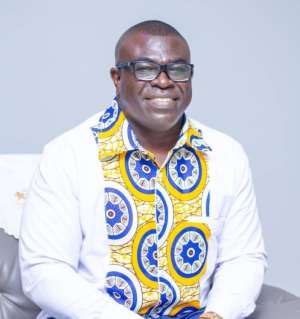 Mr. Felix Kwame Quainoo
It is an open secret that the turn of the millennium brought in its wake heightened advocacy for gay rights and the need to respect the inalienable rights of gays as a fundamental human right across Europe and America. This under normal circumstances would have been their own cup of tea but no! Europe and America have embarked on the egregious agenda of forcing homosexuality, gayism and gay rights down the throat of economically feeble African states and other states of the world by using loathsome and despicable strategies of aid cuts to push through this portentous and ominous agenda.
In 2012, the then U.K. Prime Minister, David Cameron, warned African countries that they risked aid cuts if they failed to respect gay rights. Ghana's president at the time, the late John Evans Atta Mills, rejected the threat stating that the UK could not impose its values on Ghana.
As at 2018, some 37 nations within the 54-member Commonwealth have laws banning homosexual acts. Incidentally, many of these laws are a legacy of British colonial rule. Former Gambian leader Yahya Jammeh had promised to slit the throats of homosexuals.
The Ghanaian media both mainstream and social media over the past one week has been inundated and awash with news of the supposed opening of a Lesbian, Gay, Bisexual, Transgender, Queer and Intersex (LGBTQI) office somewhere in Accra ostensibly to promote and entrench gay rights and advocacy in the country.
In Ghana it is almost odious and execrable to raise the subject of homosexuality, let alone put it up for discussion and push for the legalization of same. Our laws on homosexuality and all of its other derivatives and forms are explicitly clear, straightforward and unambiguous. Homosexuality remains an outright illegality as enshrined in the Ghanaian statute books. This is the reason the news of the opening of a gay rights office in the country has expectedly generated a lot of heat and furor.
The European Union in Ghana reportedly participated in the opening of the said gay rights office in Accra in contravention and flagrant violation of the laws of Ghana. The EU afterwards had the temerity and chutzpah to post on Facebook that: "A couple of weeks ago, the EU in Ghana, participated in the opening of the new community space of the @LGBTRightsGhana" "Equality, tolerance and respect for each other are core values of the EU", it noted. It added that "The EU supports civil society organizations promoting #LGBTQI rights, #EU4LGBT". Such impudence and reckless boldness in the face of the laws of the country!
This action of the Europe Union has received widespread condemnation from across the country with the National Coalition for Proper Human Sexual Rights and Family Values leading the charges and supported strongly by the highly respected Ghana Catholic Bishops Conference who have issued a 3 paged statement against the promotion of gay rights and activism in the country.
Section 104 of Ghana's Criminal Code of 1960 contains provisions that criminalizes consensual same-sex sexual acts between males. Under Section 104(1)(b) "unnatural carnal knowledge" with consent is considered a misdemeanor. Under other subsections of Section 104, rape and bestiality are also criminalized. Additionally, Section 104(2) defines "unnatural carnal knowledge" as "sexual intercourse with a person in an unnatural manner or with an animal." Under Article 296(4) of the Criminal Procedural Code, a misdemeanor shall be liable to imprisonment for a term not exceeding three years. It is obvious from the foregoing that the position of Ghanaian law on gayism is rigid and this position remains watertight and nonnegotiable.
In addition, the traditional, customary and religious laws of the country are all at variance with and frown upon the promotion of LGBTQI rights in the country. For instance, though Ghana is a secular state about 90℅ of its citizens are either Christians or Muslims and of course homosexuality is an abomination as far as these two major religions are concerned and also to African Traditional Religion.
The issue of the legalization of homosexuality in Ghana has become a huge political issue with serious political implications, connotations and ramifications. This has made it difficult if not impossible to get high profile political figures to comment on the subject matter. This notwithstanding two appointees of the current government Hon. Sarah Adwoa Safo and Hon. Kojo Oppong Nkrumah did not mince words on the issue of homosexuality when they were put on the spot when they individually took their turn at the vetting by the Appointments Committee of Parliament.
Hon. Sarah Adwoa Safo the Minister-designate for Gender, Children and Social Protection, on 17 February 2021 stated that the controversial issue of LGBT is unlawful and has no place in Ghana's cultural setting. "Mr. Chair, the issue of LGBT is an issue that when mentioned, it creates some controversy but what I want to say is that our laws are clear on such practice. It makes it criminal. Section 104 of the Criminal Code prohibits one from having unnatural carnal knowledge with another person. So, on the issue of its criminality, it is non-negotiable. "On the issue of our cultural acceptance and norms, these practices are also frowned upon. So, for me, these are two distinct clarities on the matter and that is what I strongly stand for," she explained.
The Information Minister-designate, Hon. Kojo Oppong Nkrumah however went a step further to propose a legislation against the advocacy of Lesbian, Gay, Bisexual Transgender and Queer Intersex (LGBTQI) activities in the country. According to him, given the current advocacy around the legalization of homosexuality in the country, the country needs to consider passing a law on it. He explained that, a law will tackle its promotion because the practice in itself is culturally unacceptable and goes contrary to section 104 of the Criminal Code, 1960.
President Nana Addo Dankwa Akufo-Addo himself, four years earlier in an interview with Gulf News Channel, Al Jazeera, during which he addressed a series of national, continental and global issues was asked, why homosexuality remained a criminal offence in Ghana said quite unequivocally that, "I don't believe that in Ghana so far a sufficiently strong coalition has emerged which is having that impact of public opinion that will say, change it; let's then have a new paradigm in Ghana." He added that like in other parts of the world, it will take the activities of groups and individuals to try bringing it up for discussion. "At the moment, I don't feel and I don't see that in Ghana there is that strong current of opinion that is saying that this is something that we need even deal with. It is not so far a matter which is on the agenda."
These for me are progressive sum up the position of Ghana and the Ghanaian government on the legalization of LGBTQI in the country and until this position changes gay rights cannot be upheld anywhere in the country and for that matter this will remain a mirage for a very long time if not in perpetuity.
We are told that some of the attendees at a fundraiser for the gay office in Accra included the Australian High Commissioner to Ghana, His Excellency Gregory Andrews; and Danish Ambassador Tom Norring among some delegates from the EU, just to push through the agenda of legalizing homosexuality in this country but the big question is, is Ghana ready for such a radical change in its stance on homosexuality? For now, the answer is an emphatic NO and so no amount of diplomatic pressure can force Ghana to take a stance which to us defies logic, common sense, morality and most importantly which is against the moral and social fabric of the Ghanaian society.
For now, any agenda for the legalization of homosexuality in Ghana will remain an exercise in futility.
Felix Kwame Quainoo
0244998919/0207744933
The writer is a freelancer from Aboso in the Prestea Huni Valley Municipality of the Western Region.