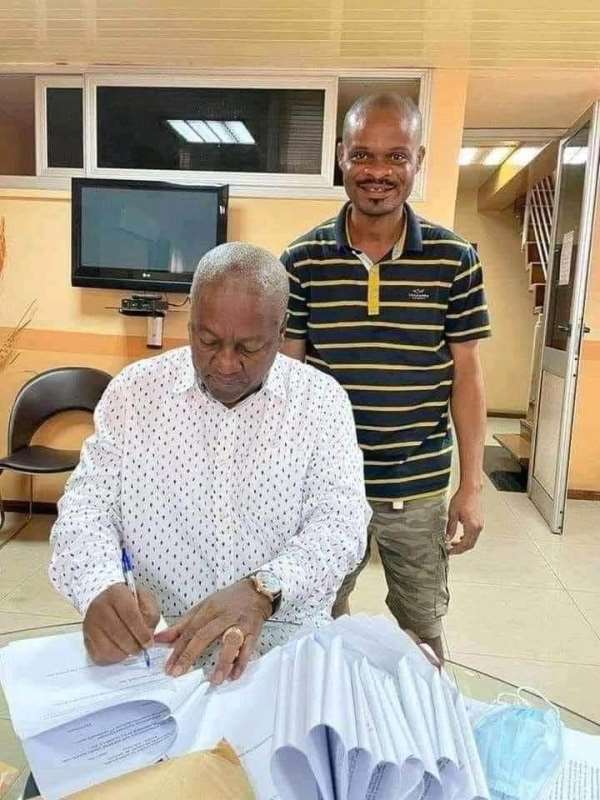 In a WhatsApp post, the statistician replied Gabby Otchere-Darko, who last night in a Facebook post throw jabs at the lecturer.
Mr. Otchere-Darko in a post noted, "Gabby Asare Otchere-Darko writes....This gentleman ( Dr. Justice Moses Aheto) is the Johann Carl Friedrich Gauss of the NDC. The mathematical genius extraordinaire who, with admirable sanguinity, convinced a former president and a former legal wizard to believe that they could go to the Supreme Court and secure a runoff over a mere slip of tongue.
"Well, Gauss was famous for "managing errors in observation." This NDC brain box observed errors in the Dec 9 declaration and cleverly calculated on the abacus of optimism that the petitioner could manage to use the errors as material votes to invalidate Akufo-Addo's victory.
"He deserves the Nobel Prize for Phantom Statistics! Join me petition Oslo."
The jab did not go well with Mr. Aheto and his Supporters after a Regional Communications Member of the New Patriotic Party (NPP), Dogbey Fiawomom shared Gabby's post on a multi-party WhatsApp page.
Mr. Aheto after reading the post also responded which seems like a direct reply to NPP's Otchere-Darko.
The Renowned Statistician posted:
"I can understand Gabby's frustration as a pseudo prime minister under this government: he is simply fighting for his position and wealth. You conducted a single election, and yet you declared 6 different figures as the total valid votes cast in the presidential election results, and voted were illegally added to your uncle to help him win an election that none of the Candidates obtained 50% per the EC's own data, and you now have the gut to mislead the world by turning such a rigging system to appear as mere errors?" Tomorrow is heavily pregnant indeed!
Mr Aheto reiterated that non of the leading political parties as he files his statement in respect of what Gabby has said about him got the 50+1 votes in the 2020 general elections to be declared President of Ghana.