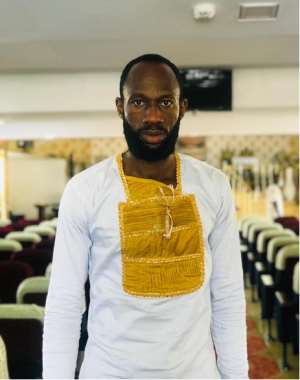 He is called Kingsley Akwaa. You may have known him to be called Nana Kwadwo Akwaa of CTI.
You can't underestimate his contributions to the growth and development of the NPP. Our generation is blessed to witness his works especially in the field of pro-NPP political research.
In his struggle to seeing his political sons and daughters and other party grassroots find decent jobs, he became the reason I gained recruitment to teach in one of the fastest-growing schools in the Central region, a duty I assumed not long ago.
Nana Kwadwo Akwaa, founder and general overseer of the Critical Thinkers International (CTI) may not be as financially wealthy as others may be. He may, indeed, even have nothing; not even a bicycle nor a wheelbarrow yet his kind of brotherhood; mentorship; love to seeing others excel, grow and get themselves out of pain and emotional distress gives me thousands of reasons to be bonded to him.
I pledge my allegiance to him no matter how rough the road may be. I won't ever be ungrateful to Nana Kwadwo Akwaa, the young man who has made me and still making me be who I am and want to be.
Whatever Nana Kwadwo Akwaa wants to do; Wherever he wants to be; No matter how he wants to do it; he has my loyalty to lean on. If loyalty is human, then, Akwaa is loyalty. I pledge the same to him.
God bless Nana Kwadwo Akwaa of CTI.
Hhhmmm, may God be praised always.
Reindolf Amankwa
Member, CTI-Middle Belt