The question we refuse to ask ourselves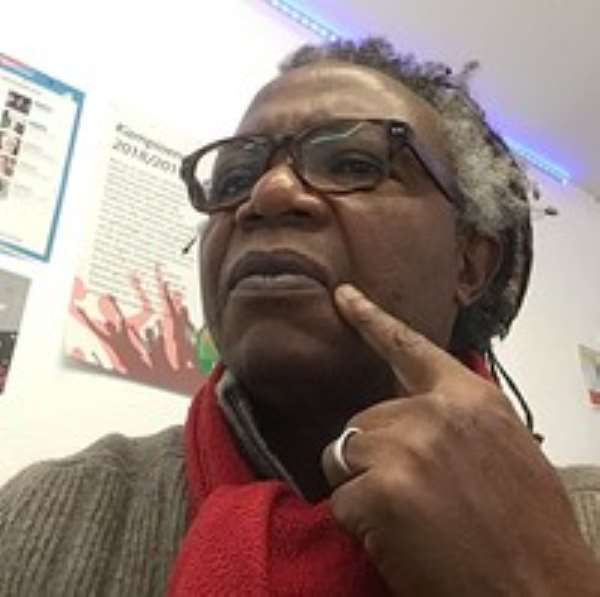 I spent last Saturday (January 23, 2021) at my friend's huge printing press in Anyaa, Accra.
It is one of the biggest presses in the country. I go there frequently, not only to shoot the breeze with my lifelong friend, Nii, but also to help straighten out the company's strategic planning.
Due to the Coronavirus lockdown in Europe preventing me from returning to Ghana for the better part of last year, I had not been there for a while and was surprised by the changes that have been effected. Many of them were rather pleasant.
What I noticed immediately was that the biggest printing machines are now being operated by Asians.
I also noticed that there was a more professional atmosphere in the factory. People were at their posts; the machines were humming away nicely.
I also did not miss the noticeable change in my friend's demeanor. Gone were the long, stressed-out and agitated faces. He was calm and relaxed. His gait was confident.
"You look good, Nii," I told him as we sat in his office.
"It hasn't been easy, Oga." He then told me how he decided to employ people from Asia - specifically India, Bangladesh and Sri Lanka - because the Ghanaian workers gave him only headaches and nightmares.
He talked not only about the laziness and absenteeism, but also about the total lack of professionalism.
"Oga, our people have no professional etiquette. It's like you employ and pay people who are only looking for any excuse not to work. Ceremony of any description is enough reason for our people to excuse themselves from work The wedding of a distant cousin, one hundred times removed, in a village they have never visited, is considered a valid excuse. Then there are endless funerals, constant church services, et cetera,et cetera. Heaven forbid that you try to tell them to honour their contracts! You would be called a devil who is preventing them from honoring their gods. And should their pastors organize an impromptu activity, you can count on our people to abandon their work to honor their pastors' summons. Of course, you have to factor in the endless requests for help and assistance - to which they feel entitled - forgetting that you are paying them. That, in itself, would not be such a big problem if only they knew how to reciprocate. No, you have a big contract, our people will not give a damn to help you fulfill it. They even consider it an occasion to blackmail you with unreasonable demands for salary increments and all that. They will begin to count their overtime from the very second they start. Our people will play the humble card when they apply for work, only to give you pure hell as soon you give them a contract. We are a very wicked people, Oga. You see the Big Speedmaster that the Indian guy operates alone? Do you remember the last time you were here and our brother, Emma, was operating it? Emma needed two assistants because he said operators do not load papers or change rollers or ink. The best Emma ever achieved was about 4,000 rolls per hour, after which he promptly asked for a raise. The Indian, working alone, tops 10,000 rolls. Not only that, the Indian doesn't bother me with constant requeststo be excused from duty. He comes here on Sunday to clean and fine-tune his machines. At the end of his duty he cleans the rollers. You can see that the machine is working well. The Indian does all the things without a single lecture from me. He works alone without breaking a sweat and produces top notch quality work. His wastage is about 2% compared with 40-50% for the Ghanaian operator. As soon as I get the job and explain what is needed to be done, I can leave and concentrate on my own work with full assurance that I will get perfect output. It costs me a more money to bring the expatriates in, but it pays off handsomely in the long run. I can now confidently chase the jobs I previously ran away from because I was afraid that my operators would mess up and disappoint me.
Nii's story was not the first that I have heard. My own experience in trying to build a video/audio production studio ended in huge disappointment.
People did not only ran away with equipment, but one of my studio engineer suddenly discovered a passion for evangelism and would not open for business until he had finished with his public preaching at around 11am.
It is disheartening to watch and listen to sad tales like that from Nii.
The question that we refuse to ask ourselves: How can we build a prosperous future with our lackadaisical attitudes to work?
Of course, the people who get laid off because they will not pull their weight to earn an honest pay from doing honest job, will sit at home to bemoan their fate and, instead of blaming their own shortcomings, will find fault with President Akufo-Addo.
Fẹ̀mi Akọmọlàfẹ́
January 24, 2021