Suhum Assembly members fight MCE over election of Presiding Member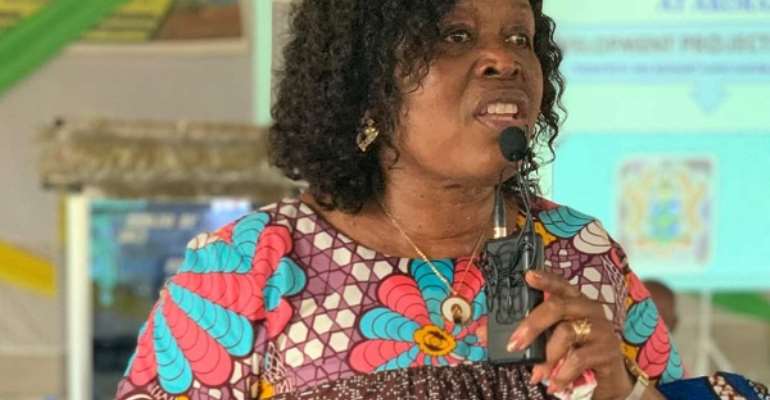 Tension is brewing in the Suhum Municipality as assembly members are up in arms against their Municipal Chief Executive, Mrs. Margaret Darko Dankwah, over the election of a Presiding Member for the assembly.
The assembly members have on six occasions failed to elect a Presiding Member (PM) due to a power struggle over key positions of the assembly between the MCE and the members who are aligned to the opposition National Democratic Congress.
The NPP members in the fourth quarter of last year presented one Mr. Alexander Oduro to contest with Mr. Richard Afasi who contested for the position but failed to secure a two-thirds majority after six rounds of voting on different occasions.
The ruling NPP has 14 elected members with an additional of 14 government appointees including the MCE making a total of 28 while the NDC has only 15 elected assembly members who are to elect the Presiding Member with at least 30 votes to get the two-thirds of the majority vote.
But the NDC members are saying that until the MCE decides to give them some of the keys positions of the assembly, they won't vote for her choice.
At the first round of voting, Mr. Oduro polled 28 votes with Mr. Afasi polling 15 votes. The same figures were repeated for the second, third, fourth, fifth, and sixth rounds.
The MCE is said to have rejected their offer on the basis that their choice of key positions can't be given to them since that's the strength of the assembly which is supposed to be controlled by the NPP members and not the NDC.
Due to that, the business of the assembly has been halted since the inauguration of the assembly members.
The NPP has decided to change the old aspiring Presiding Member and nominate a new candidate; Mr. Lawerh, a former assembly member of Zorh Electoral Area who will soon be presented for another election which will take place for the seventh time.
Mrs. Margaret Darkwa Darko, the Municipal Chief Executive (MCE), attributed the development to the politicising of the subject.
She accused the NDC members of finding all means to undermine and frustrate her work at the assembly, which she won't also allow to happen.
Meanwhile, the assembly members have also threatened not to confirm her nomination in case she is being reappointed as the MCE or any other person since they don't have a Presiding Member; which is against the constitution of the assembly.
However, she rubbished the threats made by the assembly members against her confirmation by saying that it's the President who has the authority to appoint who he wants as the MCE.
---Daily Guide