Mensah Datsa's Verdict Ought to Be Reviewed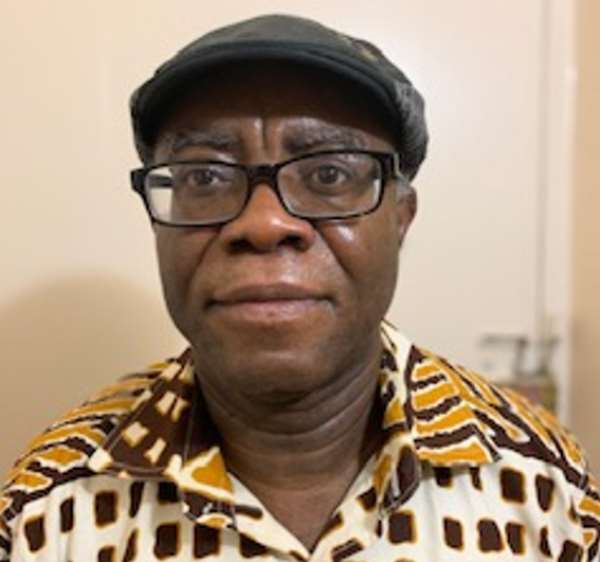 My concern here is not to hold brief for Mr. Ernest Owusu-Bempah, the close Konadu Agyeman-Rawlings' political associate in the case regarding Mr. Owusu-Bempah's alleged defamation of Mr. Ibrahim Mahama, the businessman and younger brother of former President John Dramani Mahama, the Akonfem-Kanazoe man, that is. Rather, it has to do with the patently unprofessional conduct of Justice Georgina Mensah Datsa, the presiding Accra High Court judge who handed down the verdict of GHȻ 300, 000 (Three-Hundred-Thousand Cedis) in damages awarded in favor of Mr. Ibrahim Mahama, with an order for the aforesaid money to be withdrawn from the National Investment Bank (NIB) personal account of the respondent and paid directly to the plaintiff (See "Court Orders NIB to Transfer GHȻ 310K from Owusu-Bempah's Account to Ibrahim Mahama" MyNewsGH.com / Ghanaweb.com 1/21/21).
My concerns here are twofold. The first has to do with the flat refusal of Justice Datsa to award the full monetary damages sum of GHȻ 2 Million (Two-Million Cedis) demanded by the plaintiff, on grounds that Mr. Ibrahim Mahama had either deliberately or flatly refused to attend court hearings or proceedings. You see, if Justice Datsa felt so strongly that it was imperative for Mr. Ibrahim Mahama to have attended court hearings, at least on the day that she delivered her verdict, then, obviously, the most appropriate thing for the Accra High Court judge to have done ought to have been to flatly refuse to grant the plaintiff any damages at all. I make this submission because it is inescapably and indisputably clear that Justice Datsa felt that the plaintiff, that is, Mr. Ibrahim Mahama, was egregiously in contempt of court by his visible absence.
It goes without saying that the foremost image and reputation problem facing Ghana's judicial establishment is the abject disrespect for this otherwise revered institution by many of the country's rich, powerful and influential citizens like the younger brother of a former President whose infamous disdain for our judicial establishment is absolutely without compare. As well, Justice Datsa did not help matters and the image and reputation of the judiciary and our judicial system, when she lamely and contradictorily suggested that, somehow, Mr. Ibrahim Mahama had personal business matters to attend to that were implicitly of far more significance to deign to attend the proceedings of a defamation suit that the owner and Chief Executive Officer (CEO) of the Engineers and Planners Limited Liability Company had personally filed against Mr. Owusu-Bempah, the Public Relations Officer (PRO) of the Ghana Gas Company.
You see, we are talking about a man whose elder brother's government, of which Mr. Ibrahim Mahama was closely associated, deliberately set up a sting operation with a private detective, namely, Mr. Anas Aremeyaw Anas, and the latter's privately owned Tiger-Eye PI Limited Liability Company, to bring the image and reputation of the country's judicial establishment into abject disrepute, an operation that was not officially sanctioned by Ghana's Parliament and may very well have been in flagrant breach of the statutory laws of the land. Equally significant, Mr. Dramani Mahama has never officially disclosed how much of the Ghanaian taxpayer's money was literally forked up to Mr. Anas Aremeyaw Anas for the sting operation that took the temporal span of several months, and was made into a commercially patronized movie, when taxpayer-salaried national security personnel could have been legally and more financially manageably engaged for the same purpose.
Now, we cannot impugn the professional integrity of personnel of our national security agencies, in view of the fact that the conductor and mastermind behind the anti-judicial sting operation has a payola-soliciting and guzzling political track record that makes the deliberately targeted magistrates and superior court judges seem like angels. The preceding observations may not necessarily have any direct link to Mr. Ibrahim Mahama, but it is also worth recalling the fact that this is a voraciously "profiteering" businessman who has an inglorious reputation of paying for equipment imported into the country for the direct purposes of running his mining business with dud/fake checks. I mean, we are not talking about a choirboy or a behaviorally "above-board" entrepreneur or industrialist here.
*Visit my blog at: KwameOkoampaAhoofeJr
By Kwame Okoampa-Ahoofe, Jr., PhD
English Department, SUNY-Nassau
Garden City, New York
January 21, 2021
E-mail: [email protected]